World's Coolest Man?
Glenn Otis Brown, June 7th, 2004
Cabinet minister by day, mover of souls by night. At total ease bouncing from baritone to falsetto and back again. As nimble on stage as those half his age. Master of a crowd and, in person, friendly as can be. Gold-selling and Creative Commons-adopting. Is Gilberto Gil the world's coolest man?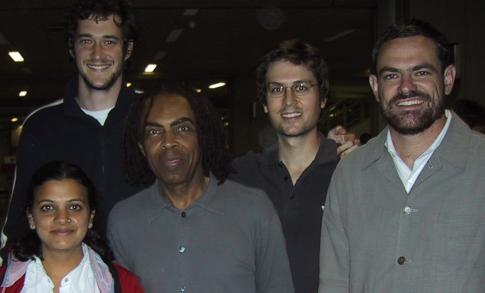 Minister Gil with assistant director Neeru Paharia, CC video director Danny Passman, cinematographer Andrew Sachs, and me.