Ross Mounce, a postdoc at the University of Bath, recently wrote about how Elsevier charged him $31.50 for an "open access" research article licensed under a Creative Commons Attribution-NonCommercial-NoDerivs (BY-NC-ND) license. Mounce was understandably upset, because the article was originally published by another publisher – John Wiley  – and was made available freely on their website. Elsevier's act of charging for access initially appeared improper because of Wiley's use of a noncommercial license.
 This situation has sparked a debate among supporters of Open Access about whether or not Elsevier violated the terms of the BY-NC-ND license, and whether articles that are intended to be distributed freely can end up locked behind paywalls. This isn't the first time this has happened; Peter Murray-Rust documented another instance of it last year. This kind of situation can leave researchers questioning why they should invest in ensuring that their research is distributed for free if another publisher can simply turn around and sell it – especially if the article carries a Creative Commons license that is supposed to restrict commercial use. Mounce complained to Elsevier about the arrangement, and as of March 9, they've removed the pay from the article and promised Mounce a refund. A representative from Elsevier claimed "there was some missing metadata for some of the OA articles," thus apparently allowing for users to be charged for access to those openly licensed articles. Elsevier said it will investigate and reimburse others who purchased access to those articles on the Elsevier site during the time that the paywall was up. At the same time, Elsevier has hinted that it has the right to sell access to BY-NC-ND articles it holds because of a separate license they get from the author.
So, what is really going on here?
A fundamental feature of copyright law is that authors hold the copyright in any work they create. Authors have control over the permissions they grant beyond "all rights reserved" copyright. For example, an author could grant certain permissions by offering the work under a Creative Commons license (some rights reserved), or even place the work in the public domain (no rights reserved) using the CC0 Public Domain Dedication. And since the CC licenses are non-exclusive, an author can both share a work with a CC license, and also enter into a separate agreement that would allow a publisher to sell it.
It is common for an author to sign a publication agreement with a publisher that may grant additional rights to the publisher independent of a CC license. And if an author agrees to a particular set of separate permissions for the publisher, then the publisher could offer the author's article on those terms–for example, the ability to sell access to a work–even if the work was originally made available under a noncommercial open license. The authors of the article in question may have signed an agreement like this when the article was originally accepted for publication with Wiley. If this is the case, then Wiley would likely have been able to transfer or sell those rights to Elsevier when Elsevier acquired the article. However, there is no way to know for sure that this is what happened without seeing the publication agreement the authors signed with the publisher.
The question really boils down to: Who owns the copyright to the article? And did the copyright holder grant permission to Elsevier for commercial use?
According to the copyright notice in the article, the copyright belongs to the authors. Mounce contacted the lead author earlier this week. The author said he was not aware that Elsevier was selling the article, and had not granted Elsevier permission to do so. If Elsevier was relying solely on the BY-NC-ND license for its use of the article, it seems likely that their action would have violated the noncommercial restriction by charging for access to the work on the Elsevier site.
Elsevier's own policies raise one additional question. For the majority of articles they publish, Elsevier retains "the exclusive right to publish and distribute an article, and to grant rights to others, including for commercial purposes." But their copyright terms state that for open access articles, "Elsevier will apply the relevant third party user license where Elsevier publishes the article on its online platforms." Since the Wiley article came to Elsevier already as "open access" (let's set aside for a moment the fact that many do not consider BY-NC-ND to qualify as "open access"), you would think that Elsevier would retain the existing CC license from Wiley. Therefore, Elsevier would not be in a position to charge for access to the article because of the noncommercial condition in the CC license. But it's not clear whether Elsevier applies this reasoning to articles they acquire versus articles originally published on their platform.
So where does all this leave us in understanding what is going on with how these sorts of publishing agreements intersect with open licenses? There still seems to be some outstanding questions that perhaps Elsevier could help answer. Elsevier should share publicly its author's publishing agreement so that prospective authors and the public can better understand the terms of Elsevier's license (and as Mounce suggests, publishers should "print the terms and conditions of the author-publisher contract within each publication itself…"). In addition, Elsevier should clarify its copyright policy with regard to when they hold an exclusive right to publish and distribute and when they will adhere to the open license provided with an article.
2 Comments »

3d Globe at Seattle Central Library / J Brew / CC BY-SA
CC is very pleased to announce the reboot of two of our longest running and most prolific teams – Creative Commons Australia and Creative Commons Aotearoa New Zealand.
The new CC Australia team was launched at the recent Australian Digital Alliance's Copyright Forum 2015. Those who have followed CC for a while are no doubt familiar with CC Australia. Since 2006, the team has been operating out of the Queensland University of Technology (QUT) initially under the direction of Brian Fitzgerald and Tom Cochrane, and more recently under Professor Cochrane, Nic Suzor and Nerida Quatermass. Over its tenure at QUT CC Australia has achieved some amazing things, from launching the CC Case Studies project to having CC BY adopted as the default licensing policy for the Australian Federal government.
The new CC Australia team keeps QUT as its Creative Sector, GLAM, Private Sector and Legal Lead but adds two new groups to expand its expertise:
the National Copyright Unit (NCU) lead by Delia Browne, who will be the new Education Lead
AusGOAL lead by Baden Appleyard, who will be the Publicly Funded Information Lead.
Both these organisations are already extremely prominent in the open community locally and internationally, and have been two of the strongest advocates for CC in Australia for many years. They have both already undertaken collaborative projects with Creative Commons, from the NCU's Smartcopying website (updated to celebrate the launch) to an exciting IT project soon to be released by AusGOAL. It's long overdue that they are recognised by welcoming them into the CC family officially. Together the new team of QUT, NCU and AusGOAL combines years of experience and expertise.
In a similar vein, a few months ago CC New Zealand changed its official host organisation from the Royal Society of New Zealand to the Open Education Resources Foundation. While hosted by the Royal Society of New Zealand, CC Aotearoa New Zealand has consistently been one of CC's strongest and most impactful affiliates, a great example to our whole community. It has particularly excelled in the education and cultural sectors, and New Zealand remains a world leader in the take up of CC by educational and GLAM institutions. At the same time we welcome the Open Education Resources Foundation to CC, and can't wait to see where they lead us. We expect great things.
Welcome to CC!
Comments Off

on Reboot: Creative Commons in Australia and New Zealand
In support of the #FreeBassel Day Wikipedia Edit-a-thon at the EFF, the Creative Commons Arab World will organize a virtual Arabic Wikipedia Edit-a-thon to translate and expand pages that cover topics of interest to him.
The virtual Edit-a-thon will take place on Sunday the 15th of March from 5pm to 8pm GMT. The list of topics can be viewed in Arabic on this Google Doc
The activity will be coordinated through the @ccArabWorld twitter
باسل الصفدي مهندس حاسوب، وناشط في مجال برمجيات المصادر المفتوحة والثقافة المفتوحة، ورئيس مبادرة المشاع الإبداعي في سوريا. أختير من قبل مجلة فورين بوليسي الأمريكية ضمن قائمة أهم المفكرين في العالم لعام ٢٠١٢م، وهو الآن معتقل في سوريا منذ ١٥ مارس ٢٠١٢م.
بمناسبة الذكرى الثالثة لاعتقاله، وكمشاركة ضمن فعاليات اليوم العالمي للمطالبة بتحرير باسل، سوف تتظم مبادرة المشاع الإبداعي في العالم العربي فعالية على الإنترنت بهذه المناسبة وذلك من خلال تحرير صفحات جديدة على ويكيبيديا تتعلق بالمواضيع التي يهتم بها باسل والمرتبطة بالثقافة المفتوحة والتقنية، وذلك يوم الأحد ١٥ مارس من الساعة ٥ مساء إلى ٨ مساء بتوقيت جرينيتش.
يمكنكم الاطلاع على المواضيع المقترح كتابة مقالات ويكيبيديا بشأنها عبر
جوجل دوكس
Comments Off

on This is not a protest! Edit for #FreeBassel
Starting with the first round of grants in 2011 Creative Commons and a team of partners have been actively supporting US Department of Labor (DOL), Trade Adjustment Assistance Community College and Career Training (TAACCCT) grantees. This multi-year, nearly $2 billion grant program provides funds to US community colleges who in partnership with industry, employers, and public workforce systems create stackable/latticed credentials that can be completed in two years or less. The goal of TAACCCT is to expand targeted training programs for unemployed workers, especially those impacted by foreign trade and to move unemployed workers into high wage, high skill jobs in high growth industry sectors.
There are many unique aspects to the TAACCCT program. Creative Commons involvement stems from the DOL requirement that grantees allow broad access for others to use and enhance project products and offerings by licensing newly developed materials produced with grant funds with a Creative Commons Attribution License (CC BY). DOL is the first US department to require this in such a large grant program. Its size makes TAACCCT the largest Open Educational Resources (OER) initiative in the world.
There is a high interest in seeing curricula and course materials coming out of TAACCCT. This is partly due to the high level of investment but also due to the high growth industry sectors for which curricula is being created including health, IT, energy, transportation, and advanced manufacturing – areas where little prior OER exists. However, grantees get 3-4 years for development so examples of work are only now emerging.
In Oct-2014 at the TAACCCT-ON convening in Topeka Kansas, Creative Commons hosted a round 1 TAACCCT grantee showcase fair. All round 1 grantees were invited to showcase, share, and describe some of the best work coming out of their projects.
Using a participatory process all the other grantees attending were invited to visit round 1 TAACCCT grantees at their showcase table to see and learn more about the work they are doing. To make it interactive and fun we asked grantees to put stickers on round 1 TAACCCT projects that were standouts for them. We sought standouts noteworthy for the way they fulfill TAACCCT grant priorities and standouts by industry sector.
From that process, based on grantee selection, nine round one TAACCT grantee projects emerged as standouts. For each of the nine standouts we created a vignette with a video interview, a written story, and a graphic visualization of the project.
We're pleased to share the results with all of you – see TAACCCT Standout Profiles. These nine round 1 TAACCCT vignettes are a small, early sampling of the work coming out of the TAACCCT program. All TAACCCT grant projects are standouts in their own way. We hope these early examples satisfy some of the interest around seeing TAACCCT work and wet your appetite for seeing even more.
Special thanks to all the grantees for agreeing to be interviewed and profiled in this way. Special thanks to Giulia Forsythe for the visuals she created to graphically illustrate each project, to Hal Plotkin for writing the stories, and to Billy Meinke for managing the whole production process. And most of all special thanks to the Bill & Melinda Gates Foundation for funding our support of TAACCCT grantees.
We hope to see similar vignettes for rounds 2, 3 and 4.
More information on the support Creative Commons and its team of partners provide to TAACCCT can be found at Open4us.org.
Comments Off

on TAACCCT Standout Vignettes

Banner by Open Education Consortium / CC BY
Open Education Week is an annual convening of the global open education movement to share ideas, new open education projects and to raise awareness about open education and its impact on teaching and learning worldwide. Open education encompasses resources, tools and practices that employ a framework of open sharing to improve education access, affordability and effectiveness. Participation in all events and use of all resources are free and open to everyone.
There are many ways to participate:
Connect with fellow Open Education Week participants on social media with:
Check out and participate in events throughout the week (most are online, some are in-person)
Teach someone at your university, college, school, government or company about open education and CC licenses
While all of the events are worthy of your attendance, here is a quick preview of events to be hosted by Creative Commons affiliates and staff:
We look forward to seeing you online!
Comments Off

on Open Education Week: 9-13 March 2015
Creative Commons has long celebrated everyone who uses our licenses. TeamOpen profiles give a good sense of the diversity of use and purpose. The creative ways individuals, not-for-profits, governments, and businesses use our licenses is inspiring.
For every TeamOpen example there are many others who want to move in that direction but don't know how. The question we frequently hear is, "How do I earn a living, pay the bills, and keep the lights on if I openly license my work and give it away for free?" This question is asked not just by entrepreneurs but by people in non-profits and government too.
We are pleased to announce, through gracious funding from the Hewlett Foundation, that we're launching a Creative Commons open business models initiative aiming squarely at showing how our licenses can, and are, used by businesses, non-profits, and governments.

Building an open source business by Libby Levi licensed CC BY-SA
We aim to help businesses see how to use and contribute to the commons in a way that aligns with the norms and values of the commons, while at the same time operating as a business. We want to show what sustainability models look like. We're planning to generate designs for how to move from closed to open. We want to provide models for businesses whose aim is to provide products and services that have both economic and social value. We aim to make visible how open business models work and provide tools and strategies for designing and developing your own.
We want to do this work in a community-based way with all of you. So this blog post is an open call for participation.
The Creative Commons open business models initiative provides you with a set of interactive tools which you can use to design your own open business models. You can use the tools to model anything from a new startup open business to an existing open business, or something in between.
The Creative Commons open business models initiative asks you to share the models you come up with including your analysis of your own models and provide suggestions for improvement of the open business model tools themselves.
Creative Commons invites you to participate in these open business model activities:
Join us in designing, developing, and iterating a set of interactive Creative Commons open business model tools that anyone can use to design an open business model.
Use these open business model tools yourself to generate your own open business model(s).
Share the results of your participation including the open business models you generate.
Provide feedback and recommendations for improving the Creative Commons open business model tools and process.
Partner directly with Creative Commons on developing an open business model for your specific initiative.
Participate in a Creative Commons workshop on generating open business models.
Contribute to a Creative Commons open business models report.
See our Creative Commons Open Business Models Participation Activities document for further details on each of these activities, including specifics for participation, and links to the tools.
We're excited about doing this work with all of you and growing the commons through open business models.
5 Comments »
Bassel Khartabil (also known as Bassel Safadi) is a computer engineer who, through his innovations in social media, digital education, and open-source web software, played a huge role in opening the Internet in Syria and bringing online access and knowledge to the Syrian people. Many people reading this blog know Bassel through his work as lead for CC Syria.
Sunday, March 15, 2015 marks the third anniversary of Bassel's arrest and imprisonment in Syria, as well as the fourth anniversary of the Syrian uprising.
In San Francisco, #FreeBassel supporters, artists, and members of the open community are gathering at the Electronic Frontier Foundation for a community-building event organized around a Wikipedia edit-a-thon in Bassel's honor. We'll be working to improve and add articles and media content related to Bassel and articles of interest to him. We'll also be discussing his case and brainstorming about new projects and ideas to help bring awareness to his case. Here are the details:
March 15, 2015
2:00pm — 6:00pm
EFF HQ: 815 Eddy St., San Francisco
No prior Wikipedia editing experience is necessary, we'll have experienced editors present to help you get set up and make your first edit. Artists and activists interested in freedom of expression are encouraged to come contribute to the discussion. Experienced Wikipedians also welcome to come learn more about Bassel, contribute to Wikipedia, and help others to become involved.
For more details on the #FreeBassel Day event, click here.
This entry is remixed from Wikipedia:Meetup/San Francisco/FreeBassel Day 2015, available under CC BY-SA.
Comments Off

on #FreeBassel Day 2015: Wikipedia Edit-a-thon at EFF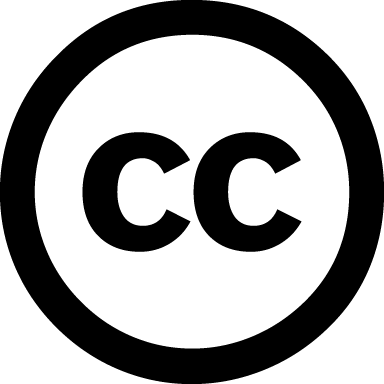 The Museum of Modern Art (MoMA) announced today its acquisition* of the Creative Commons logo and license icons into its permanent collection, currently featured as part of a new exhibit called, "This Is for Everyone: Design Experiments for the Common Good." The Creative Commons logo (double C in a circle) and license icons for Attribution, ShareAlike, Noncommercial, and NoDerivatives are featured alongside universal designs such as the @ symbol and the International Symbol for Recycling.
From the MoMA blog,
"The exhibition takes its title from British computer scientist Tim Berners-Lee, inventor of the World Wide Web, who lit up the stadium at the 2012 London Summer Olympics opening ceremony with a simple tweet: "This Is for Everyone." His buoyant message highlighted how the Internet—perhaps the most radical social design experiment of the last quarter century—has created seemingly limitless possibilities for discovering, sharing, and expanding knowledge and information.
The Creative Commons logos, and the organization and movement for the commons they represent, fit solidly within this narrative of imagining a better world through design — and Creative Commons is honored to be featured in this new exhibit and acquired as part of MoMA's permanent collection. We'd especially like to highlight the designers: Ryan Junell of the original and now standardized CC logos, Alex Roberts of the re-conceived Attribution icon.
Read more about the acquisition at the MoMA blog and Wired's coverage of the exhibit. Also stay tuned for a more detailed post on the origin story of the CC logos.
* Different museums have different criteria for acquiring objects into their collection. Here's MoMA's criteria in context of its @ symbol acquisition. To acquire doesn't mean to own, but to obtain permission for reproducing the work as a matter of copyright. Our logos are still our trademarks!
Comments Off

on Creative Commons logo acquired by MoMA and featured in new exhibit

CC Malaysia Mixtape 2015 by Muid Latif under CC BY NC ND
A guest post by CC Malaysia Lead, Muid Latif.
In the recent years, Malaysia has been more active in adopting open culture. Local mainstream media has provided a continuous platform for Creative Commons Malaysia to reach out to Malaysians in promoting CC, and both government and the community have been proactive in spearheading interesting online projects for everyone's benefit.
For example, last December I had the chance to approach several local musicians and producers who are familiar with Creative Commons licenses on SoundCloud to find out if they were keen to have their music under a CC license. It was great to see that local musicians are very supportive of CC and how it empowers their works. This resulted in the release of CC Malaysia's very own Creative Commons Malaysia Mixtape 2015. Inspired by this year's World CC Mixtape, the Malaysia collection features 12 tracks from eight artists: the notable DJ Rezabudculture, Space Gambus Experiment, Metahingaq, NERO ONE, Z-1, Zam Nayan, Ugendran and Mohammad Yazid. The tracks are mostly uptempo or experimental. Listen to it here.
Our community also wants to play a greater role in open data. One of the biggest outcomes from this is Sinar Project, a mainly volunteer-run organisation which uses open technology and applications to make government information–such as budget expenditure and assets of those holding political office and parliamentary bills–public and more accessible to the Malaysian people. The Sinar project won a 2014 Information Society Innovation Fund (ISIF Asia) Award, under the "Rights" category (see more here). The Malaysian government has also taken the initiative to progress open data by setting up www.data.gov.my as well as adopting Big Data Analytics (BDA) mandates to the Ministry of Communication, the Multimedia, Malaysian Administrative Modernisation and Management Planning Unit (MAMPU) and Multimedia Development Corporate (MDeC).
In this context, I have recently had the chance to contact the founder of the Big Data Malaysia network, Tirath Ramdas, about his view on open data here in Malaysia and concerns about citizen engagement. He thinks that open data is not a one way street. Any investment into open data from government will be a waste of taxpayer funds if the Malaysians do not make productive use of the data released. Raising general awareness of open data is therefore be highly important at this point in time. With this in mind, MDeC and Tentspark, an IT solutions provider, recently launched the National Big App Challenge to stress the importance of big data analytics in solving Malaysia's challenges related to national issues and societal well-being.
In the near future, we would love to see Malaysia join the Open Government Partnership (OGP), following the Big Data Analytics Framework goal to have the framework ready by the end of this year and in line with the Digital Malaysia 354 Roadmap (DM354 Roadmap). With increased focus on sharing by both the government and private citizens, there seems to be a good chance for this to happen.
Comments Off

on CC Malaysia, where are we now? A mixtape, open data and more
Today we commemorate Fair Use Week, a week-long celebration of the doctrines of fair use and fair dealing.
Creative Commons is proud of how its licenses respect fair use and other exceptions and limitations to copyright. CC licenses end where copyright ends, which means you don't need to comply with a CC license if you don't need permission under copyright. You will hear us repeat this fundamental design principle about our licenses often because it is important in practice, but even more so as policy. Anything that claims to grant "permission" to do things allowed under fair use is problematic because it promotes "permission culture" and increases FUD (fear, uncertainty and doubt) about fair use. This maxim goes for open licensing just as it does anything else, which is what makes the treatment of fair use in our licenses so important.
Even so, there remains some potential tension between open licensing and fair use. There are a few reasons for this. The first is that relying on fair use to include content in an otherwise openly-licensed work can make it difficult for people around the globe to reuse your work. While most countries have some form of fair-use-like rights, those rights are not harmonized internationally. That means it is possible that the portion of your work used under fair use would have to be carved out before it is reused in some jurisdictions. Proper marking of what content falls outside the scope of the license can help minimize this problem.
The other potential tension results from the gray area around where fair use begins and ends. Thanks in no small part to the work of Peter Jaszi and Patricia Aufderheide, the public has a much better idea of how fair use plays out in practice than it used to. But inevitably, some challenging fair use questions remain. When reusers are faced with those close cases, some opt to use CC-licensed work instead of relying on fair use of an all rights reserved work. By providing a licensed alternative, CC licenses provide a nice cushion for fair use in those situations. But in other contexts, reusers have to decide whether to rely on fair use when reusing a CC-licensed work. While it is common practice to give attribution when using something under fair use, complying with other CC license restrictions is often impossible when relying on fair use. This is exactly how it should be. As we know, using a work under fair use means the CC license is irrelevant and the license terms do not apply.
Creative Commons never discourages reusers from relying on fair use or other exceptions or limitations to copyright, even when that means not complying with a CC license. Respect for fair use was written into the code of our licenses from the start, and that has not changed. We recognize that fair use is a muscle, and it needs to be exercised. Now go workout.
Comments Off

on Creative Commons celebrates Fair Use Week