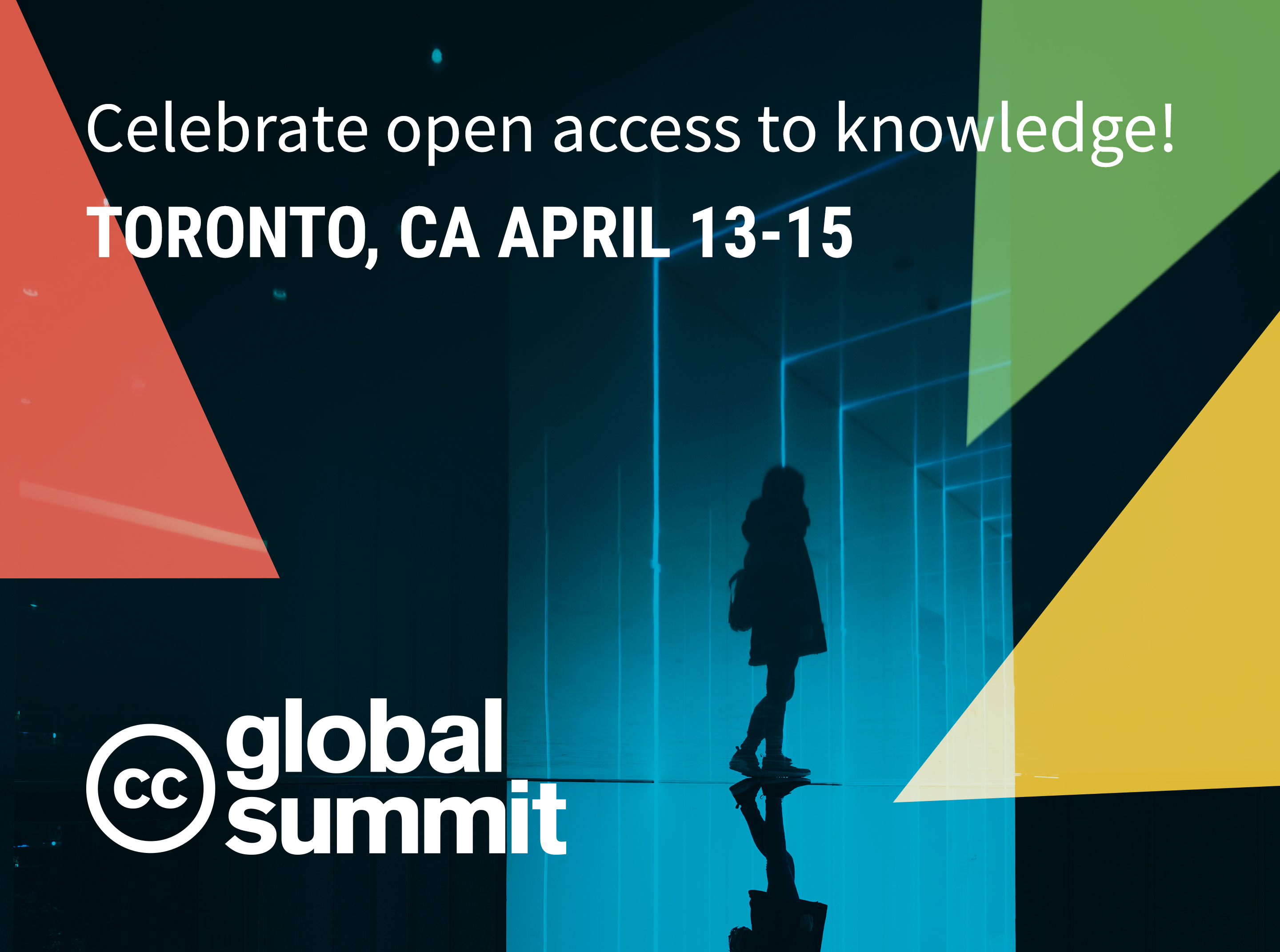 The CC Summit is only a month away, and we're so pleased to announce our schedule of over 110 community-led sessions. We've also planned excellent special events including a screening of Yasmin Fedda's film in progress "The Disappeared" and the announcement of the recipient of the Bassel Khartabil Free Culture Fellowship and Memorial Fund (applications are open until March 24th, so there's still time to apply.)
This year's summit also features a podcasting popup salon called "Humans of the Commons," which will tell the stories of our network and community through an integrative storytelling practice. In addition, Sebastiaan Ter Burg will be back with his popular interactive photography studio, you'll hear keynotes from three major players in open licensing and culture, and the weekend will crescendo with a Saturday night dance party that's sure to show you what we all have in common(s). (Dancing!)
We have sessions from nearly every continent and 65 countries. The seven tracks are volunteer led and organized and represent the facets of Creative Commons's work in Open. From the CC Global Network to Open Education to GLAM (Galleries, Libraries, Archives, and Museums) to the Future of the User-Centered Commons, we'll be conferencing and un-conferencing for a better world. It's a can't miss event if you care about the future of open knowledge.
We'd like to thank the Summit Program Advisory Committee and Scholarship Committee, which has worked tirelessly to put this program together and to invite our scholarship recipients to join us in Toronto. To all those who haven't yet registered – join us!
We couldn't have done it without generous support from our lead sponsor Private Internet Access, along with all of our sponsors Top Hat, eCampusOntario, Mozilla, Recreate, Lumen Learning, and Yoyow, as well as in kind support from Canvas.
Check out the full schedule on Sched, and don't forget to register! Students get 20% off this week only with the code springbreak.
For press inquiries, please reach out to info@creativecommons.org
Lead sponsor:
Supporting sponsors:





In-kind sponsor: