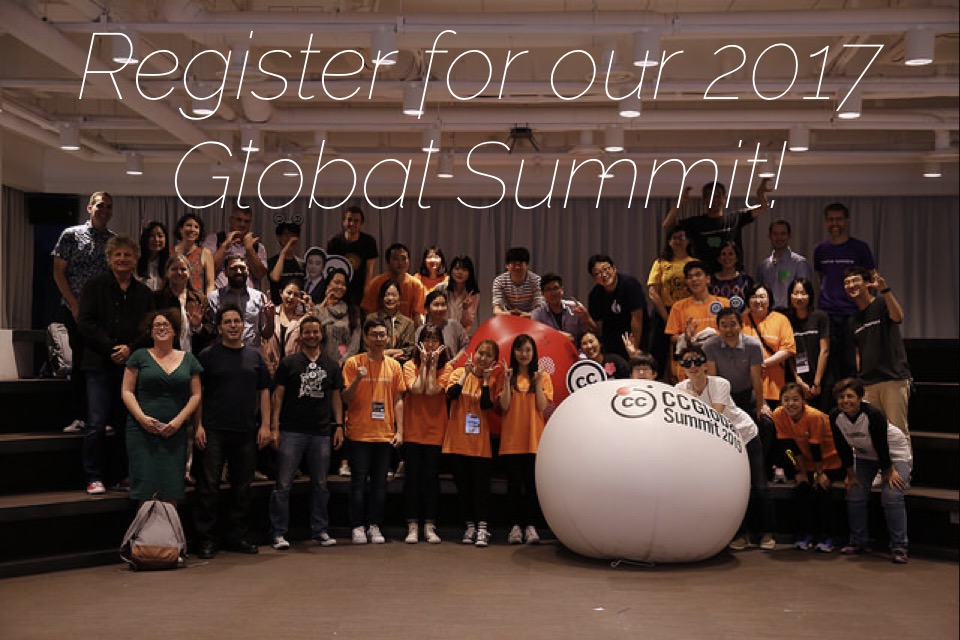 Creative Commons 2017 Global Summit: Sharing and the Commons: What's Next
Toronto – April 28-30, 2017
The 2017 CC Global Summit launches a new chapter for Creative Commons as a movement. The Global Summit will provide a collaborative and fun space for anyone in the world to explore the future of the Commons and sharing for users, creators, and activists.
We will shift the narrative from CC-licensed content to the community that both creates and promotes the value of the Commons. In the process, we will not only strengthen our current network, but expand our reach — growing the movement for a more vibrant, usable, and collaborative Commons centered on the people that make it possible.
Call for Submissions
We are creating the summit program with your collaboration. If you're interested in contributing to the program, please answer our Call for Submissions with ideas. We welcome ideas from affiliates, partners, supporters, and anyone else you know who might help us design a great event. You can submit your own ideas, or just help us get the word out.
We'd love to hear how you'll bring your ideas to life at the Summit. Deadline for submissions is 27 January 2017.
Questions? Interested in sponsoring?
Please contact summit@creativecommons.org.