Independent, open, not-for-profit news sources can help safeguard against the spread of misinformation, particularly on the viral web. The Conversation takes their role as journalists, researchers, and academics seriously. As an international nonprofit producing strong independent journalism, their aim is brings important academic research to the Web through editorial curation and collaboration.
Launched in 2011 in Australia, the Conversation has expanded into six editions around the world, and their content has been published in a multitude of publications including Slate, Newsweek, Time, and the Guardian. Maria Balinska, US Editor, credits their use of the CC BY-ND license as integral to this success. In the words of their editorial board, "steal our stories," and visit the Conversation's website for more information.
At a moment where fake news seems to be on everyone's mind, how are you using open licensing and curation to combat misinformation?
We start by producing evidence- based explanatory journalism from academic researchers who have studied for years – if not decades! – the topic they are writing about. All data, references and quotes in the articles are linked to the original sources so that readers can look at the material themselves. Authors sign a disclosure statement that outlines any funding or affiliations that might be relevant to the piece they have written. All this to say that verification, transparency and accountability are at the heart of our model and our charter. We see open licensing as a very effective means to combat misinformation – it's not just about disseminating the ideas and the stories we publish to as many different audiences as possible, it also showcases our distinctive approach to journalism.
You encourage readers to share, remix, and reuse your content, or to "steal your stories." How do you think that's influenced the popularity and spread of your content? How have you seen that put into action so far?
We see this approach as key to our success. It helps us with large media companies – we have a legal framework that says here's the content, you can use it, and these are the conditions (and we don't have to spend months negotiating with their legal departments to create separate licenses). It also helps us with small websites where we can provide them with quality content that they couldn't afford to create themselves. In the month of November, for example, we had over six million reads of our content through CC.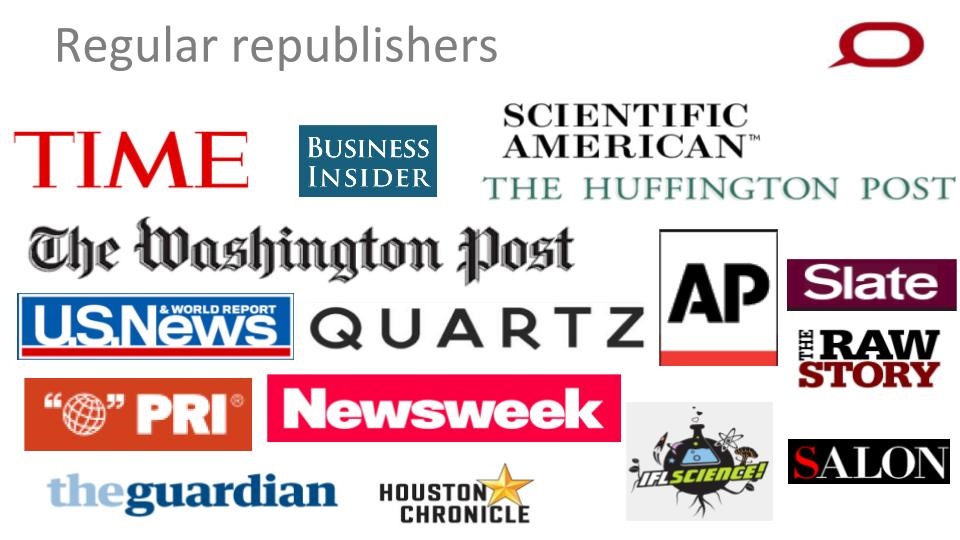 In a popular article on Poynter, Melody Kramer writes, "I see Creative Commons licensing as a smart way to distribute local or national content when the goal is maximum impact, or an audience spreading word that your content exists." Do you agree with that statement? Have you found that to be true in your own work?
We would definitely agree. CC licensing means our articles are republished on average 12 times and can be consumed by CNN.com and Quartz readers as well as by subscribers to papers in Kokomo, Indiana and Corsicana, Texas and online sites of every ideological slant.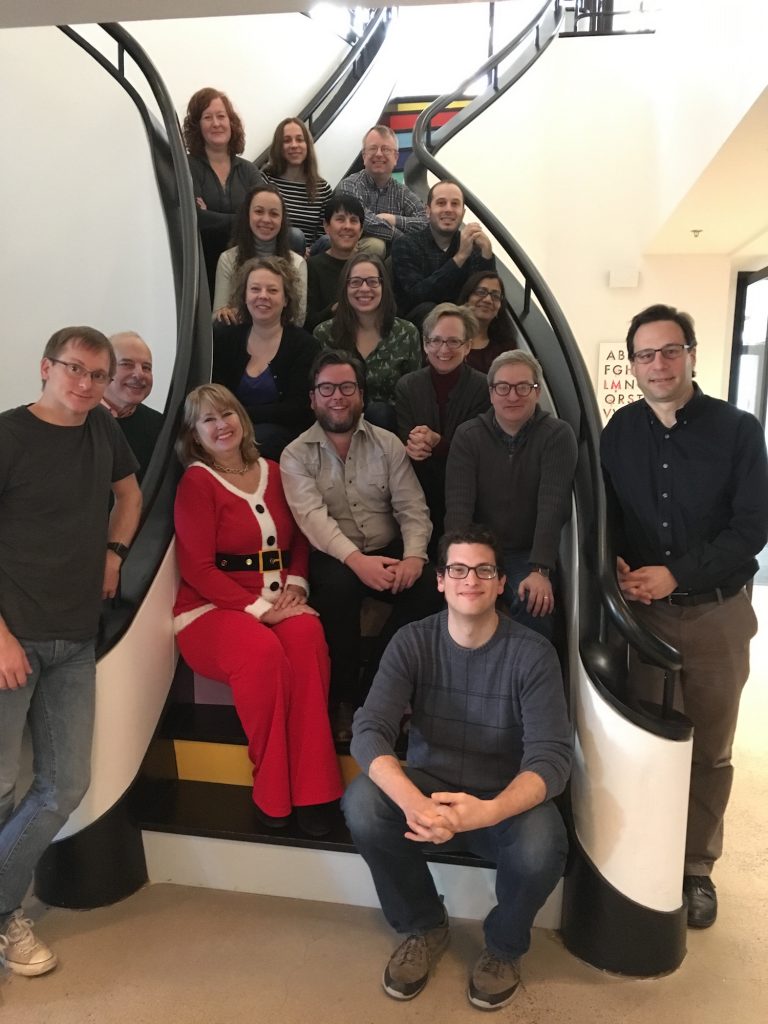 How does your work translate globally? Have you found different kinds of responses to your work in other countries or languages where you publish? What made this growth possible over the last few years?
We've been translated, among other languages, into Spanish, French, Portuguese, Ukrainian and Japanese, sometimes by large media companies and sometimes by someone who is excited about the freely-available information and wants to share it.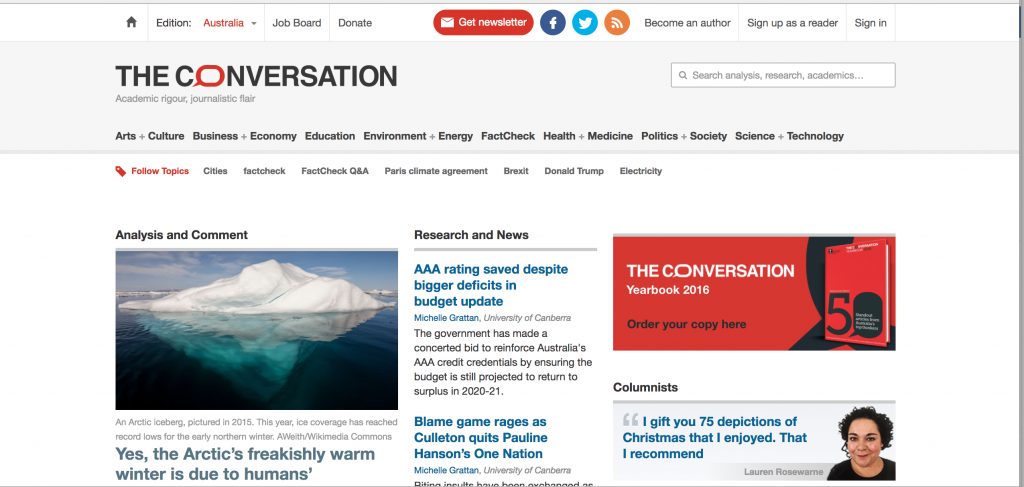 How do you bridge academic discourse and the fast pace of the internet news cycle? Why do you think this is important to readers, and how have you seen it reflected in your readership and republication?
The beauty of the Conversation model is the close editorial collaboration between academic and journalist. Each brings the best of their world to the table: on the one hand deep knowledge and expertise and on the other news sense and communication skills. Why is it important to translate academic discourse to the general public? Because their knowledge is hugely valuable to our understanding of the world around us and can help us look for and discuss solutions for the problems and challenges we are facing. We can provide 'just-in-time' knowledge in our fast-paced world, when people need to analysis to understand the flood of incoming information.
What's striking to all of us working at TCUS is that there is a real enthusiasm for the kind of content we produce. A few comments from our readers' survey:
"Sometimes popular academic writings don't seem to jive with the times. The Conversation does."
"I like the idea of news items being written by a person who has some background knowledge of the topic."
"Just keep up the good work (and the Creative Commons license: you're very creative, never common, but always sharable)."
We view our role as unlocking knowledge from academia and sharing it with a wide variety of audiences. Creative Commons plays an essential role in making this happen.