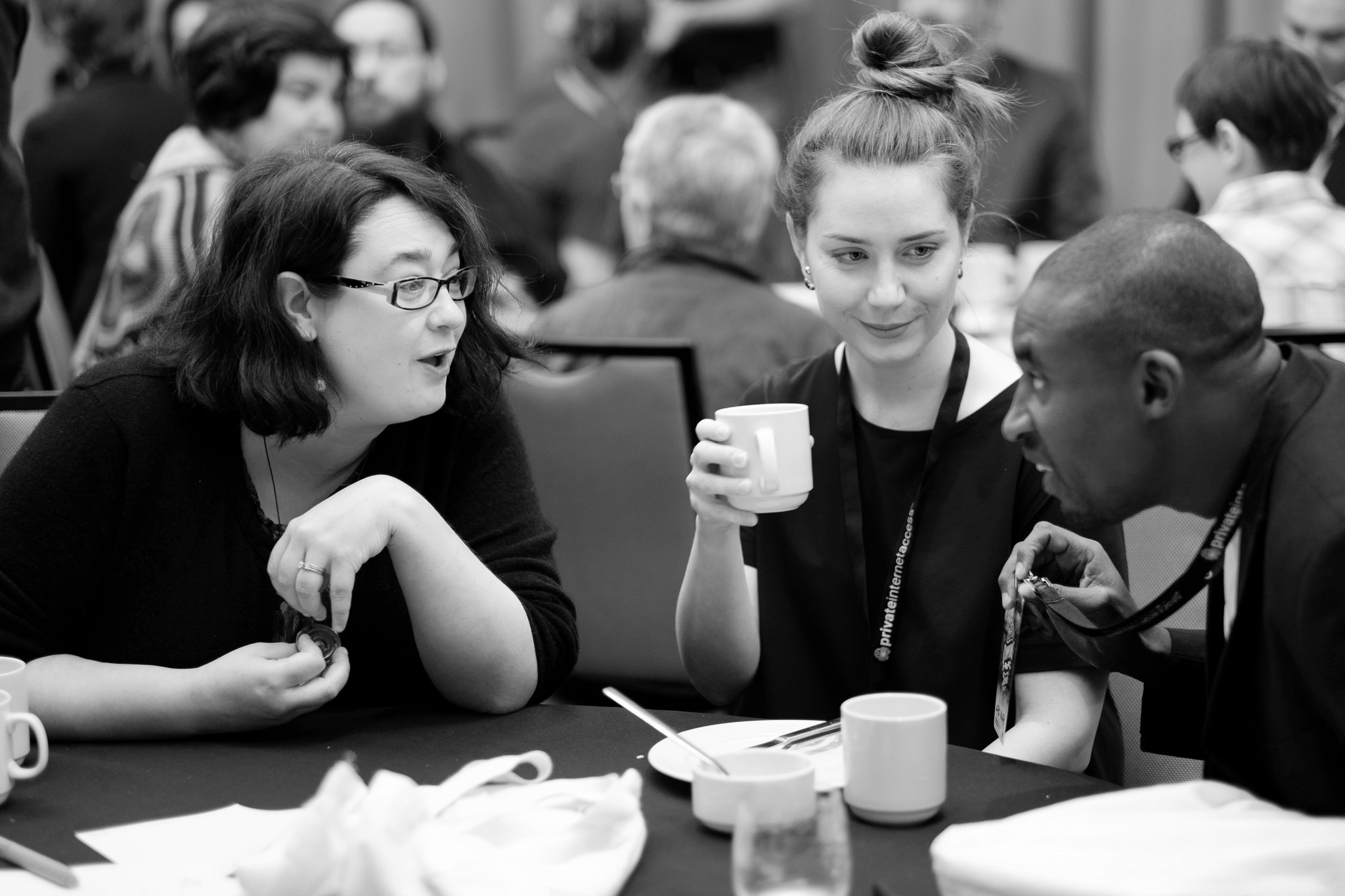 Today we are publicly opening the doors to our renewed Creative Commons Global Network. It's been a two-year process that was initiated, driven, and designed by CC's international communities. We're very proud of our work together, and we're looking forward to inviting a broader community to join us in new ways, from international groups for collaboration on topics like open education and copyright reform, to our upcoming Summit, to governance and leadership.
The CC network was originally focused on legal support and translation of the Creative Commons licenses. The network of over 85 CC affiliates around the world was an enormous success that made Creative Commons a global initiative with enormous impact. We provided a legal infrastructure for the open web and helped Creative Commons to reach millions of new users and creators with free legal tools to be used in their own context and local languages.
Over time, the broader community grew and expanded into new spaces, including creators, activists, scholars, librarians, academics and a wide range of users. Community interests grew to include free culture, the public domain, open content, open education, copyright reform and other policies, open data, and more. In 2013, we launched the 4.0 version of the CC license suite, which eliminated the local country versions in favour of one international license. At that time, the only way to be part of the network was to be an official affiliate.
All of the momentum and activity created a tension between the formal network of affiliates and the broader expanding community who wanted to get involved, but had no structure or support for collaboration and collective action. We wanted to respond the needs of a vibrant and diverse community of contributors, and at the same time still provide the stewardship for the copyright licenses that are key for the open web. In 2015, Creative Commons approved our new organizational strategy, focused on building a vibrant, usable commons, powered by collaboration and gratitude, which includes strengthening ties with the global community and a promise to enhance our voice at a global scale.
In 2015 the existing network began drafting a new strategy. Creative Commons conducted open consultations and potential new participants and commissioned original research to understand how we could grow and be more inclusive. We worked together with affiliates from around the world to draft a new Global Network Strategy, which was finalized at the 2017 Global Summit in Toronto.
There's no single recipe for success to have impact on a global scale. Our research showed that a strong CC network needs to make clear paths for engagement, create opportunities for new people to join and contribute, and offer opportunities to influence priorities and decisions. This new Strategy creates clear pathways in for new contributors, establishes a new way of working together, supports the work of contributors around the world, and helps us to collectively focus on priority areas.
Starting today, we are offering new ways of getting more involved with Creative Commons and its community.
The Network Platforms. Platforms are the way we work together. They are working groups that will create and communicate strategic collaboration to have a worldwide impact. The platforms are open to anyone willing to contribute and develop usable, vibrant and collaborative global Commons.
The Global Summit. The Global Summit is now an annual event. The Summit provides leaders, stakeholders, and the broader open web community an opportunity to drive the open movement forward, cross-pollinate ideas and expertise, and expand our impact. This year's event will focus on empowering new contributors to get involved and have impact. You're invited to participate and join us in Toronto this April.
Network Membership. We have created a membership model for those interested in formally participating in the decision-making and governance of the network. Membership is not required for participation in CC projects, and it is open to anyone with a track record as an active contributor to the CC movement that supports the Network Charter. Members are organized nationally into chapters (e.g., CC New Zealand, CC El Salvador, CC Canada). Individuals can apply here.
During the upcoming weeks, teams will start to establish their Creative Commons Chapters and organize locally for community actions at local and national scale. By the middle of 2018, we will host the first meeting of the Global Network Council, made up of delegates from each chapter, the main body for international network governance.
The new Global Network is the product of our community, and we are excited to join with you in increased participation and enhancement of the Commons.