CC0 at the Cleveland Museum of Art: 30,000 high quality digital images now available
About CC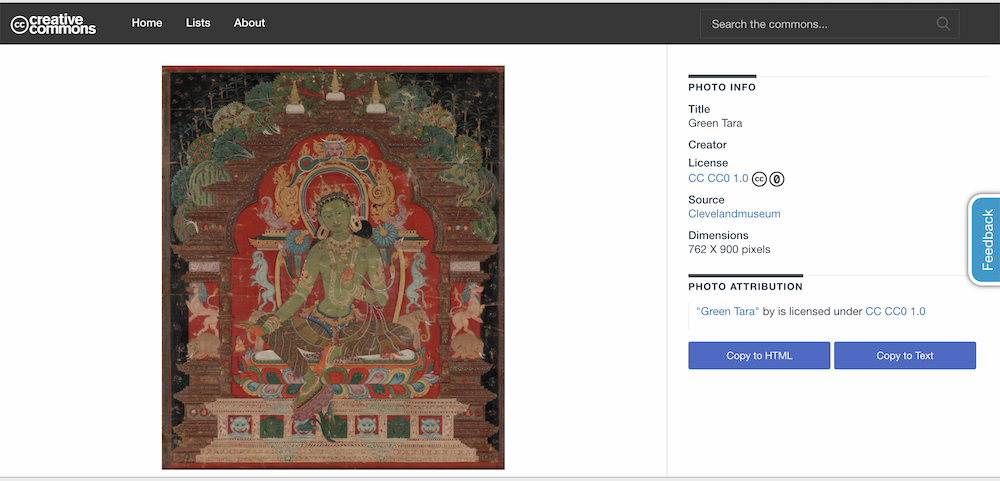 The Cleveland Museum of Art is one of the most visited art museums in the world, and soon it will become one of the most important online collections as well. Today, we are announcing a release of 30,000 high quality, free and open digital images from the museum's collection under CC0 and available via their API. CC0 allows anyone to use, re-use, and remix a work without restriction.
In line with the museum's mission to work "for the benefit of all people in the Digital Age," the Cleveland Museum is leading the charge for comprehensive metadata and open access policy. The museum sees its role as not only providing access, but also creating sincere partnerships that increase utility and relevance in our time.
Creative Commons CEO Ryan Merkley joined museum director William M. Griswold and Chief Digital and Information Officer Jane Alexander at the CMA to announce this release. "I hope this model of working closely together with visionary organizations will be one that we can replicate with other museums, and that this will become the new standard by which institutions share and engage with the public online," he said. The museum's leadership echoed the sentiment.
"Open Access with Creative Commons will provide countless new opportunities to engage with works of art in our collection. With this move, we have transformed not only access to the CMA's collection, but also its usability—inside as well as outside the walls of our museum," said Griswold.
The newly released images and their associated metadata can also be viewed on CC Search, the Creative Commons image portal that provides access to millions of CC Images from 21 providers. This portal is currently in development and growing, and the Cleveland Museum of Art's images provide another access point for billions of learners around the world to experience and enjoy cultural heritage. In this release, the CMA joins other institutions that have made the choice to share, including the Metropolitan Museum of Art and the Art Institute of Chicago.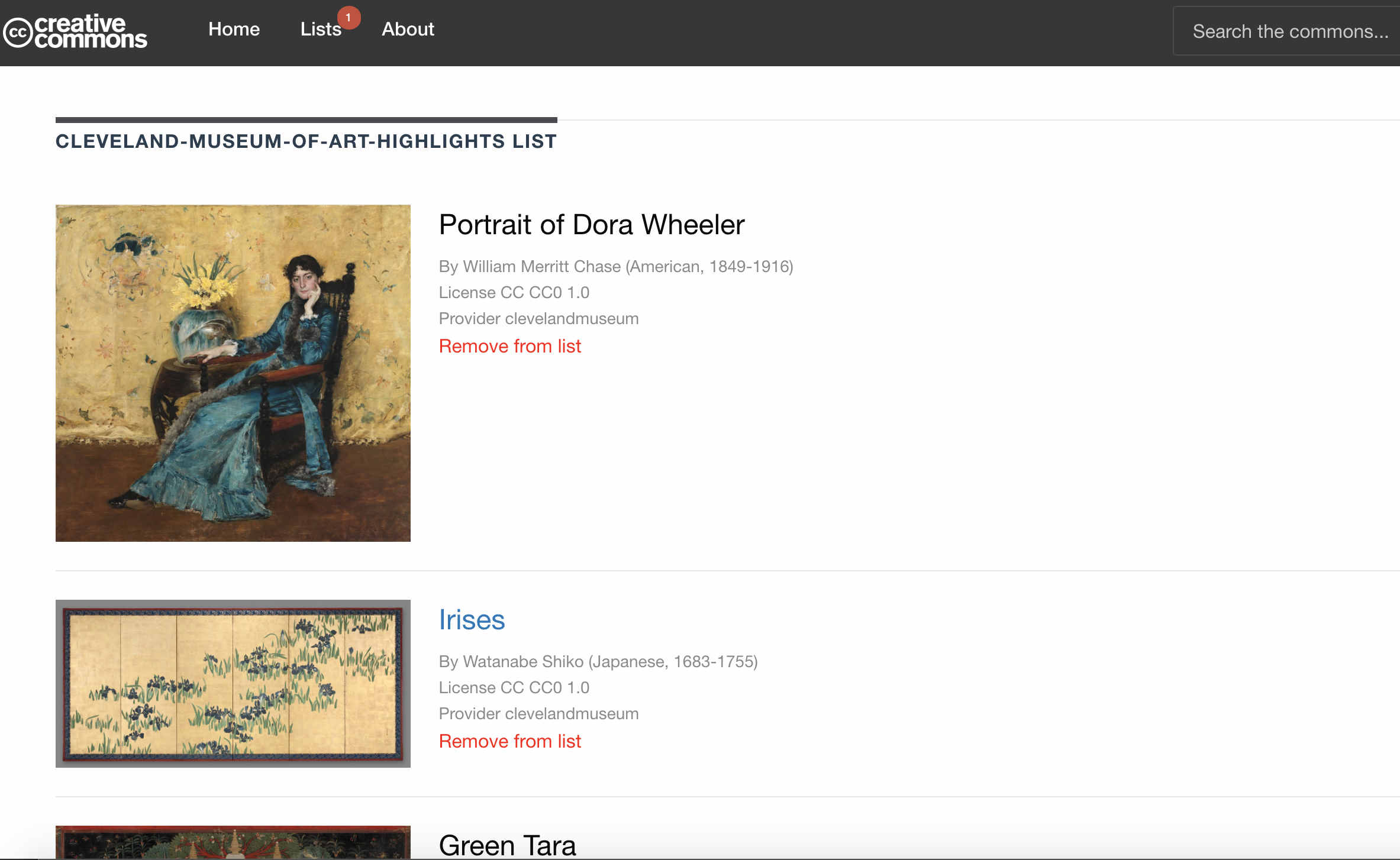 Highlights from the Cleveland Museum of Art's collection include Claude Monet's "Water Lilies (Agapanthus)", William Merritt Chase's "Portrait of Dora Wheeler," Albrecht Dürer's "The Four Horsemen, from the Apocalypse", and many important works of Indian, African, and Asian art. Our profound thanks to the staff of the CMA for making this partnership possible. This release was due to their hard work and leadership, and we look forward to continued partnership with this important cultural institution.
Watch our social media and Slack for collection highlights and more information, and experience the collection yourself at CC Search.
23 January 2019
Tags
Related posts