Today Creative Commons CEO Ryan Merkley is announcing the conclusion of his five years of leadership of the organization. As he describes in his personal message, he is stepping down as CEO to start a new position at Wikimedia. We are thankful to Ryan for his five years of leadership at CC and excited for him and the Commons that he will continue as a leader in the open knowledge community. We are all very proud of Creative Commons' accomplishments during the past five years—including redesign of our global network, launch and development of the CC Certificate program, and our new search engine—which provides a welcoming front door to the commons.
In other leadership news, I am delighted to announce today the appointment of four new members of the Creative Commons Board of Directors. Carolina Botero, Bilal Randeree, Alek Tarkowski, and Alexander Macgillivray are all longtime members of the CC community. Each of them brings incredible expertise and insight to this new role with the organization, as the bios below illustrate. Carolina, Bilal, and Alek have begun their CC board service, while Alex will begin his term in January 2020. All of us at Creative Commons are thrilled to start working with these outstanding CC community members in this new capacity.
Two of the touchstones of the organizational strategy that has driven our recent work have been gratitude and collaboration. On behalf of the Creative Commons Board of Directors, I want to express my sincere gratitude for Ryan's service to our organization and mission. Looking to the future, we are excited about the opportunities for collaboration we will have with Ryan in his new role. I am also grateful to our new board members for their willingness to serve, and I'm excited to collaborate with them and with the global Creative Commons community on the process of searching for a new leader for CC as we enter our third decade. We will soon be announcing details about that search process and inviting community input. In the meantime, my board colleagues and I are working closely with CC's dedicated management team to ensure continuity and momentum for our important work.
The Commons is ever-changing and resilient. It is my great honor to cultivate it along with Creative Commons staff, our global network, and supporters.
Share alike, friends!
Molly Van Houweling
Creative Commons Board Chair
==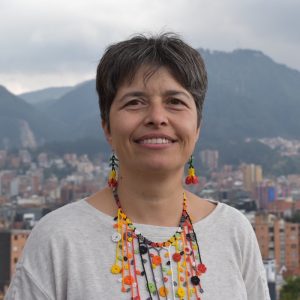 Carolina Botero is the Executive Director of the Colombian civil society digital rights organization Karisma Foundation. She is a researcher, lawyer, lecturer, writer, and consultant on topics related to law and technology. Carolina works in the defense of human rights in technology environments, following debates on freedom of expression, privacy, access to knowledge and culture, social innovation and ICT in technology. She has been a leader in the CC community in Colombia and around the world since 2003. Carolina holds a master's degree in international law and cooperation (VUB – Belgium), and a master's degree in Business and Contracting Law (2006, UAB – Spain). She frequently writes op-eds for El Espectador and La Silla Vacía.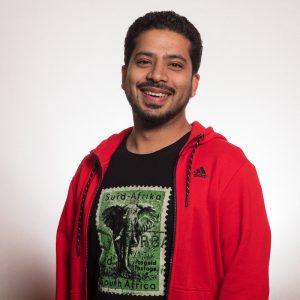 Bilal Randeree is a digital media practitioner, investor and strategist. He currently serves as the Director for Africa/MENA at the Media Development Investment Fund, a mission-driven investment fund providing debt and equity financing to independent news and information companies. Bilal has 15 years' experience in business, tech and media—by way of a unique career path. As a qualified Chartered Accountant, he spent a few years in Transaction Services before going back to school and studying journalism. That culminated with him serving as Social Media Manager and Online Editor at Al Jazeera in Qatar, which he eventually left to lead a tech startup. He has participated and led Creative Commons activities in the Arab World for the last 10 years, and now back home in South Africa.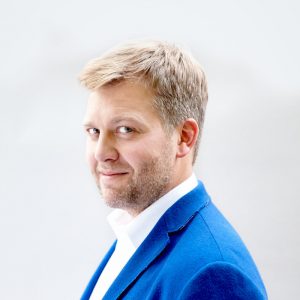 Alek Tarkowski is President of Centrum Cyfrowe, a Polish foundation supporting open, digital society. He is a sociologist, activist, and strategist. Since 2004 he has been active in Poland and around the world in organizations and social movements building an open internet. His focus has been on copyright, commons-based approaches to resource management, and intellectual property. His interests include digital strategies for societies, regulation of emergent technologies, digital skills, and openness of public resources. He is the co-founder of Creative Commons Poland, Communia (the European Association on the Digital Public Domain), and Polish Coalition for Open Education (KOED). He co-chaired the strategic process for the new Creative Commons Global Network Strategy, is an alumnus of the Leadership Academy of Poland (Class of 2017), and in 2016 was named a New Europe 100 Challenger.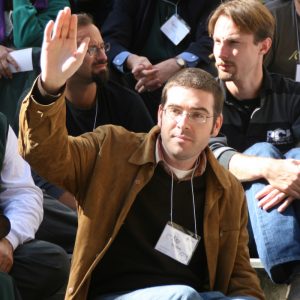 Alexander Macgillivray is a lawyer whose interests span ethics, law, policy, government, decision making, the Internet, algorithms, social justice, access to information, coding, and the intersection of all of those. He was United States Deputy Chief Technology Officer for the final two plus years of the Obama Administration. He was Twitter's General Counsel, as well as the company's head of Corporate Development, Public Policy, Communications, and Trust & Safety. Before that he was Deputy General Counsel at Google and created the Product Counsel team. He has served on the board of the Campaign for Female Education (CAMFED) USA, was one of the early Berkman Klein Center folks, was certified as a First Grade Teacher by the State of New Jersey, and studied Reasoning & Decision Making as an undergraduate. he He is currently co-founder and GC of Alloy.us. He is also doing a bunch of coding, writing, and short burst projects with organizations thinking about what they should be doing next. He is also proud to be a board member at Data & Society and advisor to the Mozilla Tech Policy Fellows.