Hi Creative Commoners! We're back with the first episode of Open Minds  … from Creative Commons in 2022.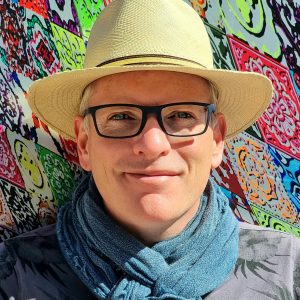 In this episode, CC's Ony Anukem sits down for a conversation with Hessel van Oorschot, founder and "Chief of Noise" of the online music business Tribe of Noise. Tribe of Noise is a music community that connects artists, fans, and professionals. Founded in 2008 in The Netherlands, its main objective is to create fair and sustainable business opportunities for talented artists. 
Tribe of Noise are the stewards of the Free Music Archive, an online repository of royalty-free music. Established in 2009 by the East Orange, New Jersey community radio station WFMU, and in cooperation with fellow stations KBOO and KEXP, it aims to provide music under Creative Commons licenses that can be freely downloaded and used in other works. Tribe of Noise acquired the Free Music Archive in 2019.
During the conversation, Hessel shares his unconventional path to discovering his passion, his insights on the biggest opportunities for music licensing right now, how he got involved with the open movement and Creative Commons, and more. 
Please subscribe to the show in whatever podcast app you use, so you don't miss any of our conversations with people working to make the internet and our global culture more open and collaborative.