Why are students criminalized for sharing knowledge?
Over the last two years several organizations have been highlighting the situation of Colombian graduate student Diego Gomez, who is being criminally prosecuted for sharing a research article online. Gomez is a student in conservation and wildlife management, and for the most part has poor access to many of the resources and databases that would help him conduct his research. He shared an academic paper on Scribd so that he and others could access it for their work. If convicted, Diego could face a prison term of 4-8 years. Final court arguments are scheduled for January 25, 2017.
The prosecution of Diego is yet another example of copyright overreach, where rights holders can unfairly leverage the law so that even a minor violation leads to major negative repercussions for both the individual involved and society as a whole.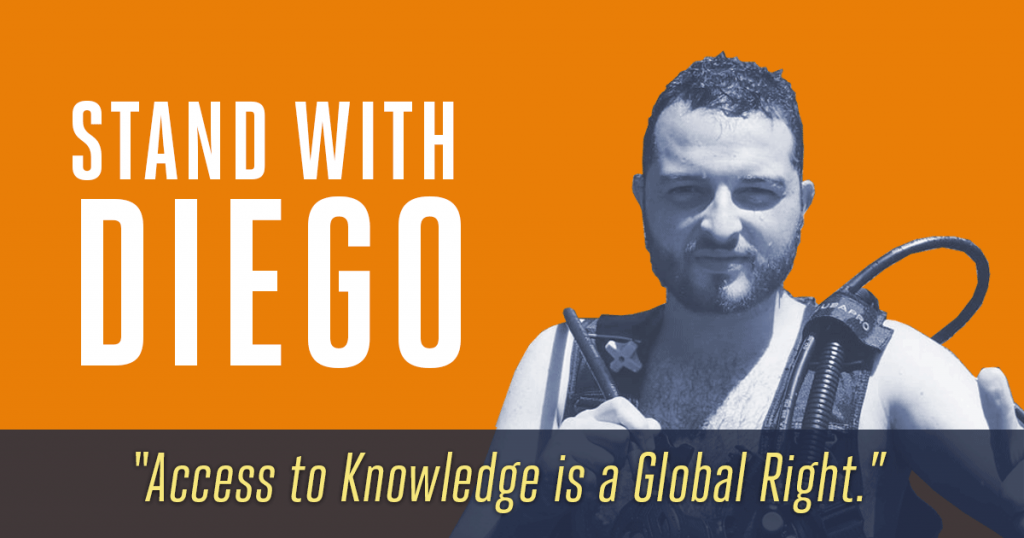 Many thanks to the Colombian digital rights organization Fundación Karisma, which has been providing legal assistance to Diego and has documented his story here.