Announcing CC's new board chair, Molly Shaffer Van Houweling, and newest board member, Ruth Okediji
About CC
I am thrilled to announce the appointment of two new members of the Creative Commons Board of Directors: Molly Shaffer Van Houweling and Ruth Okediji. In addition, the board has selected Molly Shaffer Van Houweling to serve as Board Chair. Molly is a brilliant and accomplished legal academic with an extensive history with Creative Commons and the open movement. Ruth is a highly esteemed international copyright and intellectual property lawyer, professor, and author. She is also a keynote speaker at this year's Creative Commons global summit.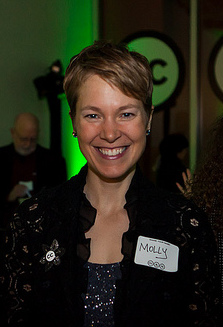 Molly was Creative Commons' first Executive Director from 2001-2002. As one of the key members of the original CC team, she was critical in designing CC's legal infrastructure and drafting the legal language for Creative Commons copyright licenses. Since then, she has served in various roles on the CC Board of Directors and Advisory Council. She is a Professor of Law and Associate Dean at University of California at Berkeley, School of Law, where she has taught since 2005. Her work in internet and technology policy and copyright is vast, and she has held fellowships at Harvard's Berkman Center and Stanford's Center for Internet and Society. She also serves on the board of directors at Author's Alliance and was an early employee at ICANN. Molly is also one of the fastest women in the world on a bicycle, setting a 2015 World Record by cycling 46.273 km in an hour. She is also a five-time UCI Amateur Road World Champion.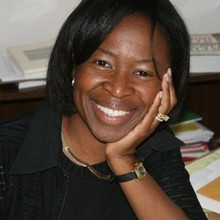 Ruth Okediji is William L. Prosser professor of law at the University of Minnesota. Ruth was also part of the process of negotiating the recently approved Marrakesh treaty; she joined the Nigerian delegation and helped lead the African Group. Her upcoming book, Copyright Law in an Age of Limitations and Exceptions, will be published in March by Cambridge University Press. Professor Okediji is the author of several books on copyright and intellectual property and is regularly cited for her work on IP in developing countries. She is an editor and reviewer of the Journal of World Intellectual Property, and has chaired the Association of American Law Schools Committee on Law and Computers, its Committee on Intellectual Property, and its Nominating Committee for Officers and Members of the Executive Committee.
CC's outgoing board chair, Paul Brest, will remain on the board for the balance of the year to facilitate the transition for Molly. Our current vice chair Chris Thorne, was reinstated. Paul has been a tremendous board chair, guiding CC through many challenges and new opportunities, and we would like to thank him for his service to the organization. I'm personally grateful for his friendship, guidance and ongoing support.
CC is very excited to welcome Molly and Ruth to the Board of Directors. The accomplishments of these remarkable women as lawyers, academics, and trusted advisors to Creative Commons cannot be overstated. On behalf of the entire CC board, I am thrilled to welcome them in their new roles.
Posted 16 February 2017
Tags
Related posts