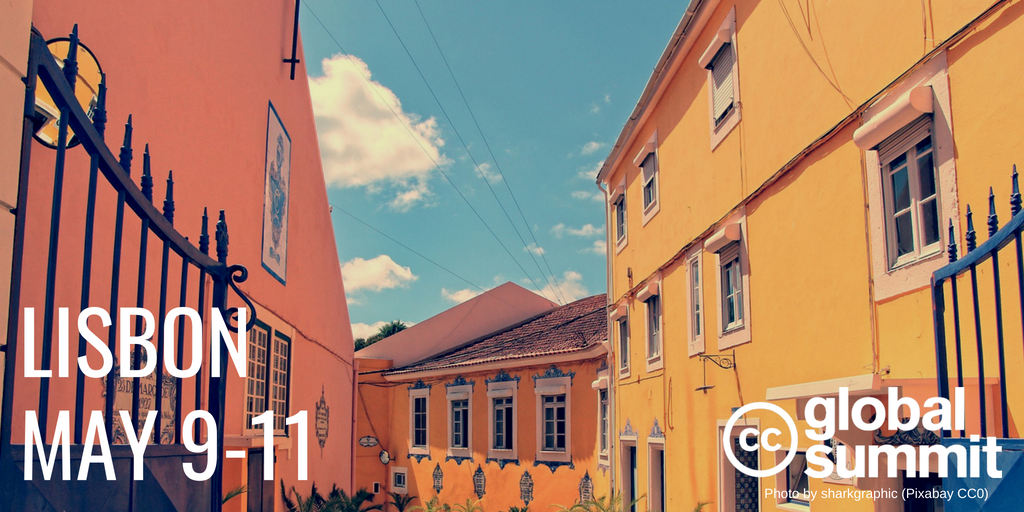 Drumroll, please…. after two successful years in Toronto, Canada, the 2019 Global Summit will be held in Lisbon, Portugal May 9-11 2019. Please save the date!
Since 2015, the CC Summit has nearly doubled in size. We've lined up two great venues to host this international event. Workshops, talks, planning sessions, and small group sessions will be held in Museu do Oriente, a vibrant new museum in a refurbished industrial building on the Alcântara Waterfront. Our keynotes and our Friday night party will be held at Cineteatro Capitólio, a major Art Deco cultural landmark that recently reopened its doors. The event will be co-hosted by CC and CC Portugal, and we owe tremendous gratitude to the CC Portugal team for their insight and assistance. We also want to congratulate and thank Teresa Nobre and Timothy Vollmer, our Program Committee Chairs, for stepping up to lead our community planning.
We've grown the CC Global Summit every year as hundreds of leading activists, advocates, librarians, educators, lawyers, technologists, and more have joined us for discussion and debate, workshops and planning, talks and community building. It's a can't-miss event for anyone interested in the global movement for the commons.
Last year's stream and keynotes from leading global activists:
Information on programming and how you can get involved coming soon. For updates, subscribe to our Summit mailing list or join us on Slack.