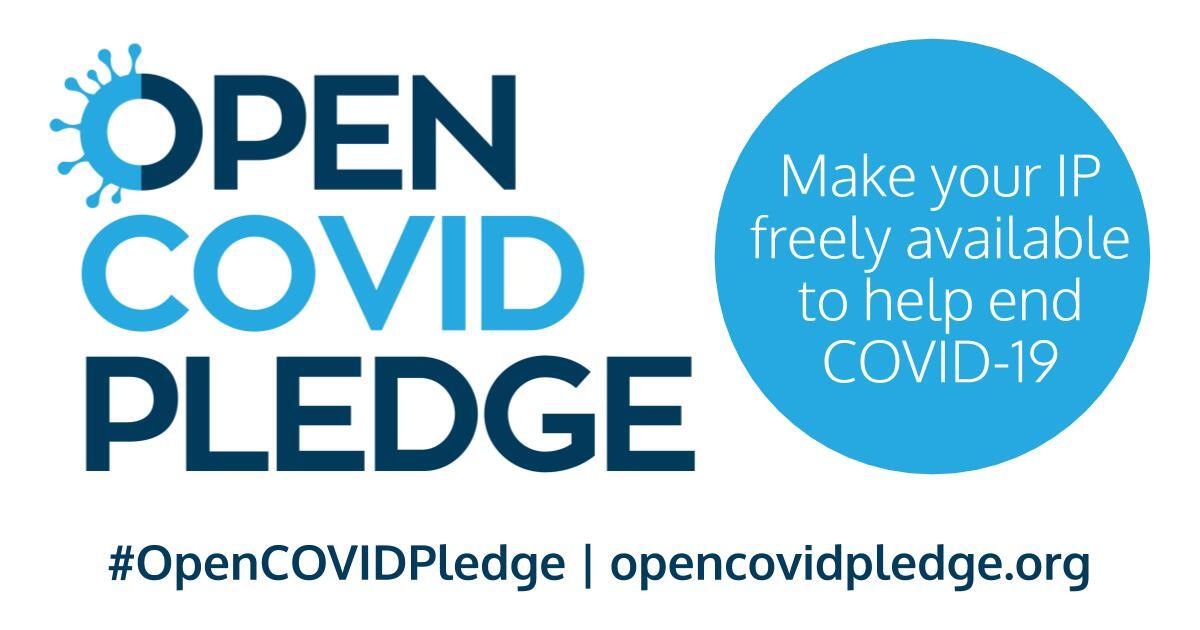 Momentum continues to swell in support of the Open COVID Pledge, with the announcement today by Amazon, Facebook, Hewlett Packard Enterprise, IBM, Microsoft, and Sandia National Laboratories, that they are pledging their patents to the public to freely use in support of solving the COVID-19 pandemic. Following in the footsteps of Intel, Fabricatorz Foundation, and many others, these companies join as Founding Adopters of the Pledge by releasing hundreds of thousands of patents for use worldwide by researchers, scientists, and others who are working to end the and minimize the impact of the disease, including through research, diagnosis, prevention, and containment.
Creative Commons announced its formal support for the project earlier this month, joining forces with legal experts, researchers, and scientists to create the pledge and licenses. This included the publication of two new licenses last week. The licenses now give adopters the ability to choose between licensing all of their copyrights and patents, and licensing only their patents. You can learn more about the licenses on the website.
CC's involvement in this coalition is a natural fit given our goal of supporting and promoting the sharing of intellectual property freely with the public in order to advance the dissemination of knowledge. Our work since the announcement has focused on building informational resources including a new set of FAQs, drafting and updating the licenses, connecting with those wishing to adopt the pledge and license their IP, and strategizing with other members of the coalition about how the project can best connect adopters with those using the licensed IP to maximize impact. We look forward to continuing this work and sharing these success stories.
Companies, universities, organizations, and individuals can make or support the Open COVID Pledge by visiting https://opencovidpledge.org or contacting opencovidpledge@gmail.com.