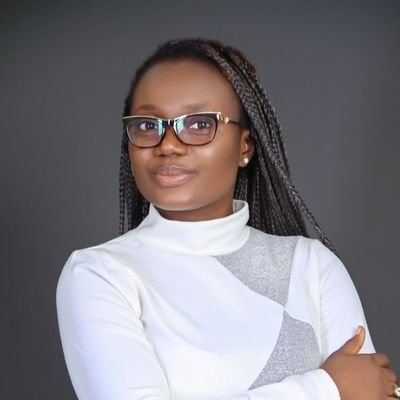 Next up in our 'Meet the CC Summit Presenter' series, we sit down with social entrepreneur, Comfort Onyaga. ​​Comfort is a market systems development expert with over five years of field experience and a proven track record in her field. As a social impact entrepreneur, Comfort believes that Africa can become self-reliant through homegrown solutions to socioeconomic problems. This philosophy inspires her to drive inclusive economic growth and continue to impact humanity a day at a time. Comfort is a multi-hyphenate who has founded a nonprofit organization and private sector companies as follows: Founder & Executive Director, CLICE Foundation; Founder & CEO of Izanu Africa, an Agritech Startup; JustComfort, a fashion line for children and teens, Co-Founder, Policy Sharpers, and the coordinator, Ngozi Nwozor- Agbo Initiative (NNAI), and Multi-stakeholders Partnership Initiatives for Advocacy on Countering Trafficking in Persons (MULTIPACT). She is also an Alumna of the Founder Institute, Utiva Product School, and the Tekedia Mini-MBA Institute. As a founding member of Policy Shapers, she and her team participated in the maiden edition of the Stanford Open Data Project and emerged top three in the Policy and Advocacy Tract. Comfort was recently nominated for the World Economic Forum (WEF) Young Global Leaders, Class of 2022.
Based in📍: Lagos, Nigeria
Summit Session: How Open Data can drive Transparency and Transformation in Virtual Universities
How did you get involved with Creative Commons?
My team saw the ads on DevCom and we decided to apply! 
In the future, what is something you would like to see at the CC Summit?
A physical Summit if possible.
What is your proudest achievement?
Been nominated for the World Economic Forum (WEF) Young Global Leaders Class of 2022 sometime this year. 
What is the best part of what you do? What is the most difficult part of what you do?
The best part of what I do as the Founder of CLICE Foundation is working with my team to impact humanity, and the most difficult part of it is fundraising. 
What is your favorite GIF?
What tool/platform/app are you loving right now?
LinkedIn: I'm able to network and connect with professionals in my field seamlessly. 
What is the biggest setback you have experienced? How did you overcome it?
My biggest setback was graduating from the Founder Institute in 2020, and I overcame it by quickly creating a team of like-minded persons to help me with most of my assignments, which were real-time tasks. 
If you could only leave people with one message from your summit presentation, what would it be?
We all have a right to access data when we need it, because data is the live wire of the future.
What was the best career advice you ever received? 
To build and grow CLICE Foundation during my formative years, rather than dump it for an offer another organization proposed in 2018.  
What would you like to say to Creative Commons on our 20th anniversary?
The best is yet to come. Phenomenal strides await the Creative Commons. 
What does 'Better Sharing, Brighter Future' mean to you?
It means collaboration for accelerated growth, because it takes collaboration to share, and this will ultimately birth growth in leaps and bounds.
Not long to go until the 2021 CC Global Summit on September 20-24. Join us from wherever you are as we explore the latest developments in the Open Movement, celebrate 20 years of Creative Commons, and consider what the future of Open holds. Register here >>