A major upgrade to mozCC, the Creative Commons metadata companion for Mozilla-based browers, is now available. This version looks better, fixes a performance problem with some pages, and sets the stage for version 1.0. See Nathan Yergler's blog post for details.



Mozilla status bar: browsing a CC-licensed page.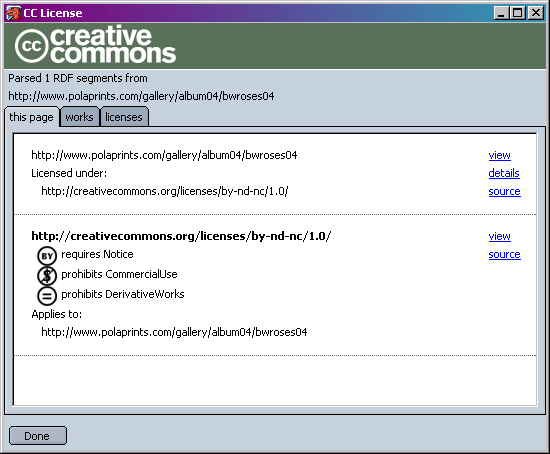 Click on status bar icons, see metadata details.
Also see additional CC browser accessories.