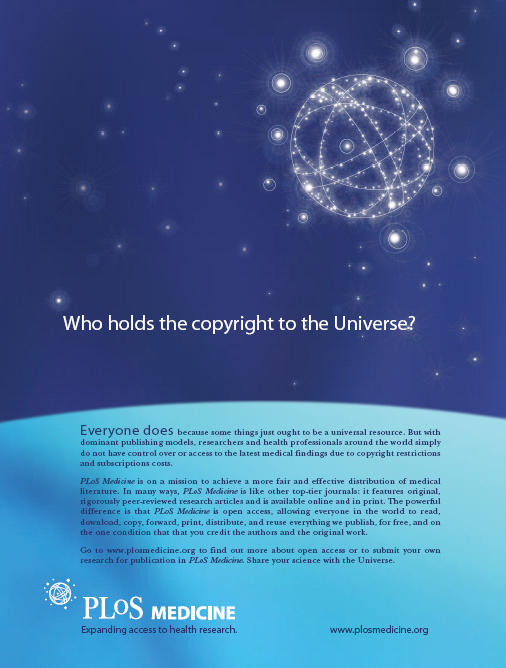 Back cover of the inaugural issue of PLoS Medicine.
Yesterday the Public Library of Science released the first issue of their second journal, PLoS Medicine. All articles are available under the Creative Commons Attribution License.
Open Access News covers reactions to the new journal with several posts over the last few days. Also see our feature interview with PLoS from last year.