Cool thing about Firefox 1.0 number 75387: access to the Creative Commons search engine is built in. If you're already using Firefox 1.0, just click on the search drop-down to the upper right of the browser window and select Creative Commons. If you're not using Firefox, get with the program!
The Creative Commons search engine crawls the web for content marked with Creative Commons license metadata and utilizes the same to help you find content to use and build upon, under terms you're willing to accept — Semantic Web, anyone? We've had a prototype up since March and soft launched the current Nutch-based engine in September. Firefox integration is a major step forward.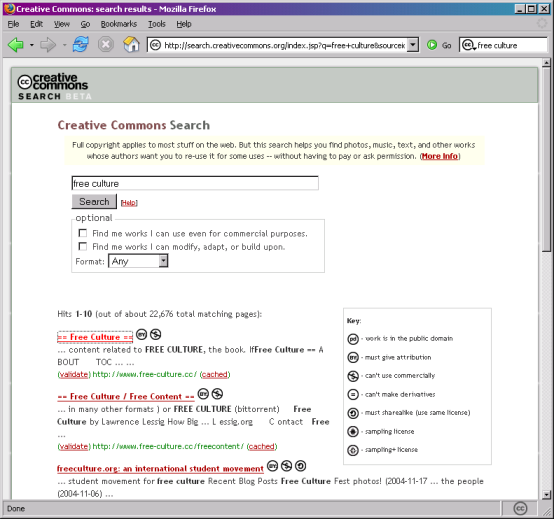 Searching for "free culture" via Firefox 1.0 and the Creative Commons search engine.