Former CC Executive Director Neeru Paharia (now working on a PhD at Harvard Business School) writes in:
I'm entering this business plan contest that is focused on poverty alleviation: http://www.bidnetwork.org. They are dragging me through a CC license choice for my business plan! I admit, I never would have thought of it unless they made me go through this. I guess things have come full circle now…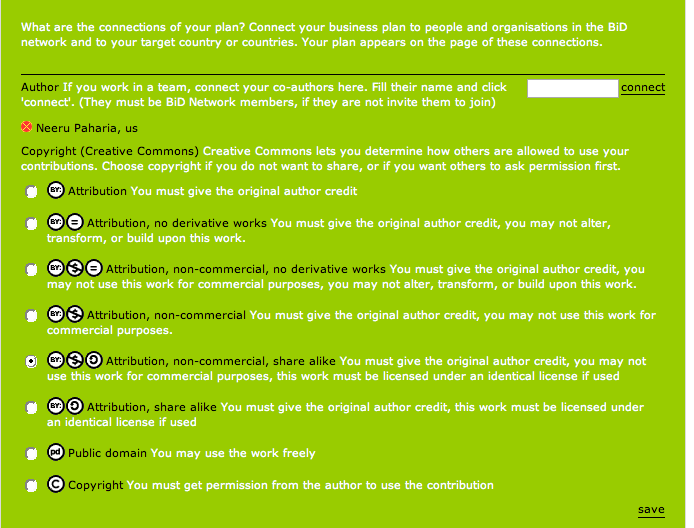 Bid Network business plan licensing screenshot.
Check out Neeru's business plan for Save Artists' Global Environment!