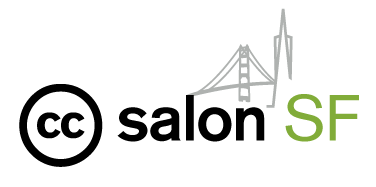 Don't forget to come out to the CC Salon in San Francisco tonight!
The lineup features a screening of a CC-licensed film from Arts Engine, Inc. along with our own Eric Steuer who will discuss the soon to be launched Film Maker's Toolkit. Rob Sloan from Current TV will be wrapping up the evening.
The Important Information:
Shine
1337 Mission St, San Francisco, CA
Google Map/Directions
http://www.shinesf.com/ (21+)
7-9PM
If you want to put on your own CC Salon in your city the process is really simple. We have some resources and a simple step by step guide available online.
Also, take a look at the list of Salons to see if there is already interest in your area for a Salon and help them out!