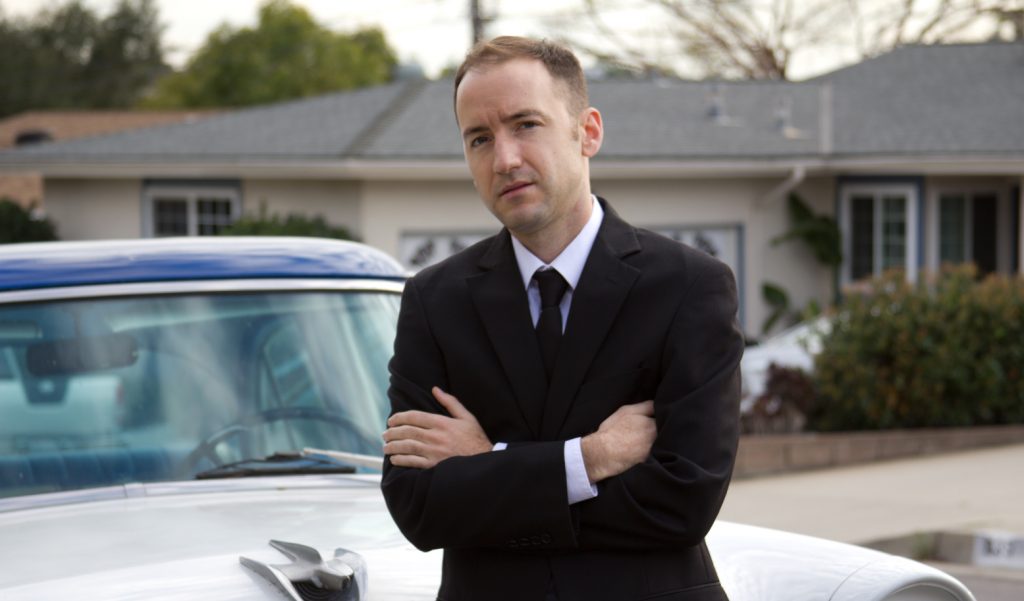 Monk Turner is a concept musician who has benefitted greatly from his collaborative, collective approach to music making and performance. Turner's prolific catalog includes over 25 concept albums, and his songs have been featured in film, television, advertisements, and even a Guinness Book of World Records breaking ribbon dance performance. In 2012, Turner won the Free Music Archive's Birthday Song competition with his song, "It's Your Birthday!" As a successful musician who defies classification, Turner was featured as one of our Case Studies back in 2008. Creative Commons' Eric Steuer caught up with Turner this year to discuss his evolution as a musician and artist, as well as to share some stories of the power of the free music community.
You can find Turner's music free for download at Bandcamp, Free Music Archive, and Archive.org and streaming via Spotify, Apple Music, Google Play, Deezer, Tidal, YouTube Music, and Beats/MediaNet. 
Has sharing your music openly had any effect on the relationship
you have with your fans? What are some examples of how this has
manifested itself?
In 2011 I released a concept album called Emergency Songs about a massive earthquake hitting Los Angeles. Shortly after the album was released, the Tōhoku earthquake and tsunami hit Japan and we stopped all album promotion out of respect for the victims and families who lost their loved ones in this tragic event. At the same time, we learned that students in South Korea were using a song from the album called "Start Again" to make a video of support for the people of Japan. The video went viral, and it was all made possible because we chose to use a Creative Commons license.
As far as the fans go, I think this model of distribution creates a certain aesthetic with listeners who appreciate the direct access to the albums. It's music for the people.
Do you find that there is a community of people — fans, other
artists, etc — who you've tapped into because of your unique way of
thinking about how music can be created, released, and shared?
Over the years I have been supported by sites such as FrostClick, Starfrosch, NetBloc, Ziklibrenbib, IdiotProgrammer, and C'mmons Baby. My music has been included in countless podcasts, radio shows, films, and random youtube videos
These days, I think most of the Creative Commons music community can be found over at WFMU's Free Music Archive. They've been good about finding unique ways to encourage artists to add more content to their site. For example, prior to "Happy Birthday to You" entering the public domain, they held a competition to create a public domain version of the song. A tune I wrote with Fascinoma called "It's Your Birthday!" won, and there was a flurry of publicity around the release. I still receive emails on a regular basis about the song and there has even been a nascent attempt to have musicians record alternate versions of the tune.

There is a celebratory aspect to your art. The art itself and the
way you make and distribute it. The frequency and volume of music you
release, the way you release it — all of it also seems focused on
building connection and gratitude. Is that fair? Is this deliberate or
just an extension of how you see the world?
These albums are a snapshot of a moment of time in my life: what I'm going through, who is around me, and what music creation tools are at my disposal. I cherish the connection that is created between my collaborators and my listeners. The medium and collaboration style I've chosen is a big part of that.
Being able to collaborate with anyone or just go at it alone has allowed my albums to be focused on the concept and how the music can fit the theme rather than the other way around.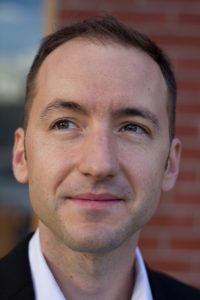 Why specifically do you release your music under Creative Commons
licenses? You could just put it out online without any license
attached to it. What does using a CC license mean to you? What does it
add to the experience? When did you first decide to put your music out
this way?
I started using Creative Commons licenses back around 2002 when the idea of having music accessible for download on websites was still in its infancy. (This was before social media, smart phones, and streaming music services.) I wanted to move away from making CDs
I wanted to move away from making CDs and focus on a digital distribution model as I knew this is where things were headed but I still wanted to protect my music from being used for commercial purposes without my permission.
As I became acquainted with the overarching mission of Creative Commons, I integrated the licenses into my artistic model and it has been that way ever since. These days I identify as concept album creator as much as I identify as a Creative Commons artist.