In March we hosted the second Institute for Open Leadership. In our summary of the event we mentioned that the Institute fellows would be taking turns to write about their open policy projects. This week's post is from Roshan Kumar Karn, a medical doctor at Tribhuwan University Teaching Hospital in Kathmandu, Nepal.
---
I am Dr. Roshan Kumar Karn, a medical graduate from Institute of Medicine, Tribhuwan University Teaching Hospital. I established an organization called Open Access Nepal as an affiliate chapter of SPARC and the Right to Research Coalition. We are dedicated to promoting the policies and principles of Open Access, Open Education, and Open Data.
In March 2016, the second Institute for Open Leadership (IOL2) was a fantastic gathering organized by Creative Commons. I had the immense opportunity to attend this event, and the discussions that I had with the mentors and global participants still echoes in my thoughts.
After we launched Open Access Nepal in 2014, we've been advancing open access and open educational resources in Nepal through different events. IOL2 was the best podium for me to gain a better understanding about open licenses as well as use and re-use of open resources. This knowledge and experience has helped me to work on an open licensing policy within my institute, and at the ministry level.
After IOL2, Open Access Nepal took three approaches to advance open access to scholarly communication. One was to pursue the establishment of a Creative Commons affiliate in Nepal in order to raise awareness about the use and reuse of openly licensed resources.
Institute of Medicine Open Access Contract with Faculty and Grantees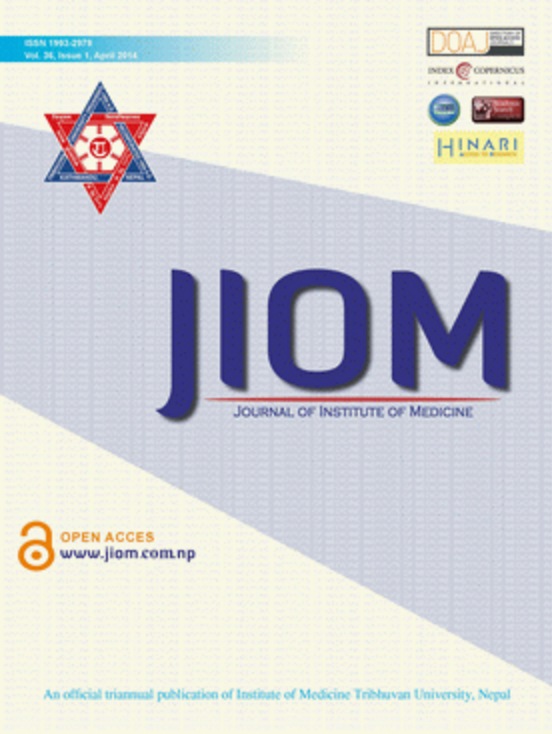 The second approach was to develop an institutional policy that promotes research publications in open journals, thus advancing science, technology and innovation. As a medical doctor it was imperative for me to create a policy within my institute, which produces much of the medical research in Nepal. Most of the faculty and professors in my institute want to opt out of an open access approach, preferring a conventional model of publishing which restricts access to research and scientific publication. The consequence of this is that the next generation of students and early career researchers can't get access to this research. Therefore, I worked with the administration to "give teeth" to open publishing practices by suggesting that promotion or contract renewal clauses contain a preference for open access publishing. We also made few changes in the wording of contracts signed between faculty, grantees, and the Institute of Medicine. After IOL2, we felt that the language of the contract needed to be stronger to ensure that it was mandatory for the faculty and grantees to publish their research in Open Access journals and deposit their research in the Central Open Access Repository of Nepal.
(The table below written in Nepali is the copy of promotion/contract renewal clause devised by my institute.)
५।२
बधुव
तथा
सम्झौता
सम्बन्धमा
५।२।१ एस सन्स्थान बाट बधुव तथा सम्झौता नविकरन को लागि थाइ फकुल्त्य् सदस्य ले कम्ती मा ३

(

तीन

)

वटा र आस्थाइ फकुल्ती ले कम्ती मा २

(

दुइ

)

वटा शाहीतिक प्रकाशन ओपेन अक्केस्स जोउर्नल

(Open Access Journal)

मा गर्नु पर्ने हुनेछ
५।२।२ सम्पूर्ण फकुल्ती ले जुन सुकै जोउर्नल मा आफ्नो रिसेअर्च् प्रकाशैत गर्न पाए पनि एस संस्थाबाट पौने अंक ति प्रकाशन हरु ओपेन अक्केस्स जोउर्नल

(Open Access Journal)

मा प्रकाशित भये मात्र पौने छन

र ति प्रकाशन को एक प्रती जोउर्नल अफ ईन्स्टिच्युट अफ मेदिसिन

(Journal of Institute of Medicine)

मा रखिने छ
५।२।३ सम्पूर्ण

प्रकाशनहरुमा

नयाँ

क्रेअतिवे

कोम्मोन्स

(Creative Commons)

को

लिएसेन्से

प्रयुग

हुने६

र

ती सँग सम्भन्धित अत्त्रिबुतिओन्स

(attributions)

को प्रयुग हुनेछ
Changes made in the clauses regarding promotion and contract renewal (Translated from Nepali into English)
At least 3 research publications will be mandatory for the promotion of permanent faculty and 2 research publications will be required for contract renewal of temporary personnel for the first renewal and promotion.
Faculty members have the liberty to publish their research articles in any journal worldwide but a faculty will be eligible for the marks needed for promotion and contract renewal only if their research publication is openly available and a copy of that article is deposited in the Journal of Institute of Medicine (JIOM).
The materials covered by this clause must have an applicable Creative Commons License including proper attributions. The reuse of already present content will make use of the most current version of CC BY license.
Open Access Policy at the Ministry of Education
The third approach will likely be the most impactful measure to advance openness in science and education: We are currently drafting an open access policy that will be presented to the Ministry of Education in Nepal. We have had a series of informal talks about the things that could be included (listed below) in the national policy to advance open access to scientific publications. These include:
Open Access policies and principles
Formulation of open access policy guidelines/toolkit
Components of Open Access
Defining the availability of scientific publications in open journals
Use of open licenses along with proper attributions
Definite contract between grant recipient from the Govt. of Nepal and the appropriate dissemination of their research
Intellectual property rights
Open Access training to students, early career researchers, journal representatives and faculties
Use/Re-Use of existing open resources
Making resources openly available
Quality standards/assessment of grantees' research
Measures of making open access sustainable
Awareness about Open Access, OER (local events, in campus programs, national level events)
We are drafting a national policy to address all the above issues, in addition to other that will make "open" the default option in Nepal.
I am very grateful to Creative Commons, fellows, mentors, and the Open Policy Network for providing me this great opportunity to attend the IOL2. I look forward to any feedback and suggestions you have about my open policy project.