Reporting back on the Institute for Open Leadership 2
Open Science
FELLOWS' UPDATES:
---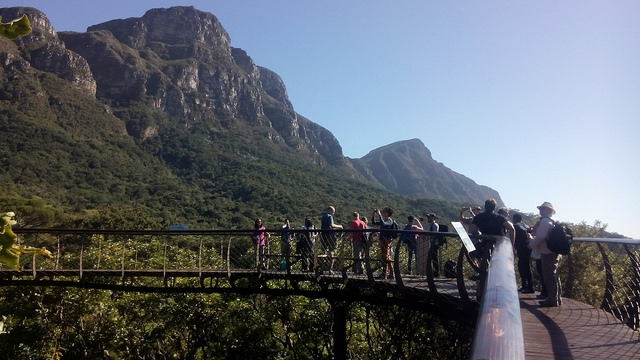 The Centenary Tree Canopy Walkway by Alessandro Sarretta, CC BY
Last week Creative Commons hosted the second Institute for Open Leadership. The Institute is a training and peer-to-peer learning opportunity that brings together up-and-coming leaders to develop and implement an open licensing policy in their institution, province or nation. We were thrilled to welcome a diverse group of fellows from 14 countries to Cape Town, South Africa.
Jane-Frances Agbu – National Open University of Nigeria – Nigeria

Rim Azib – British Council, Tunis – Tunisia
Steve Cairns – Greenpeace International – Netherlands
Amanda Coolidge – BCcampus – Canada
Daniel DeMarte – Tidewater Community College – United States
Paula Eskett – CORE Education – New Zealand
Mostafa Azad Kamal – Bangladesh Open University – Bangladesh
Roshan Kumar Karn – Tribhuvan University Teaching Hospital – Nepal
Vincent Kizza – Open Learning Exchange Uganda – Uganda
Fiona MacAllister – University of the Witwatersrand – South Africa
Katja Mayer – University of Vienna – Austria
Caroline Mbogo – The World Agroforestry Centre – Kenya
Niall McNulty – Cambridge University Press – South Africa
Juliana Monteiro – Museu da Imigração do Estado de São Paulo – Brazil
Alessandro Sarretta – Institute of Marine Sciences – Italy
In addition to the fellows, we invited seven mentors with open policy expertise from various open sectors. We even brought back two IOL #1 fellows (Klaudia Grabowska and David Ernst) to be mentors at this year's Institute.
Prior to arriving in Cape Town, all of the fellows proposed an open policy project, which they then developed with their mentors and other fellows during the week. A natural focus for the week was understanding open licensing and the potential for open policies to expand public access to knowledge, data, culture, and research around the world. But licensing is not the only component to a successful open policy adoption. Much of the week involved hearing how openness is perceived within different sectors and institutions, and coming up with strategies and tactics for addressing the important social, cultural, and technological challenges to open policy adoption.
 IOL2 session by Kelsey, CC BY
In addition to learning and working with the mentors and other fellows, there were several interesting speakers that came to talk with the group, including Adam Haupt and Caroline Ncube from the University of Cape Town, Mark Horner from Siyavula, Ralph Borland with Africa Robots, and Barbara Chow, TJ Bliss, and Dana Schmidt from the Hewlett Foundation.  
Over the coming months, the Institute fellows will share regular updates here about their projects, including the progress they are making in implementing open licensing policies within their institutions and governments.
Thank you to Paul Stacey and Kelsey Wiens—who helped facilitate the week-long workshop—and to Kelsey in particular, who helped arrange all the logistics for the meeting in Cape Town. We also appreciate the assistance from the Open Policy Network and the ongoing support from the William and Flora Hewlett and the Open Society Foundations in making the Institute for Open Leadership possible.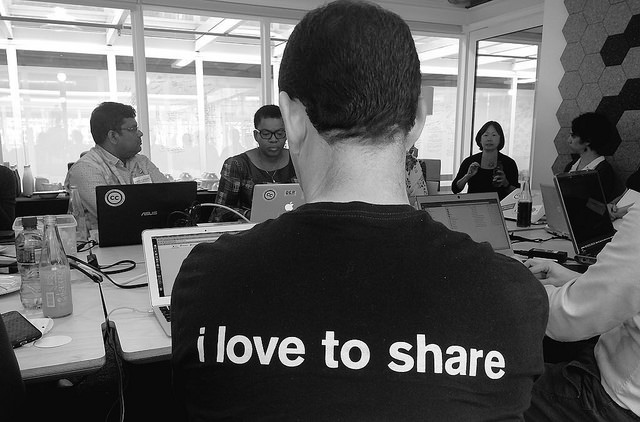 IOL2 fellows and mentors by Kelsey, CC BY
28 March 2016
Tags
Related posts