As the producers of the world's first open movie project, Ton Rosendaal and his team at the Blender Institute "work open" in every aspect of their production, from code to licensing to distribution. Blender, the free and open source 3D creation suite, supports makers of all stripes, from independent artists to small businesses.
A more in-depth profile of the Blender Institute will be released in the forthcoming book Made with Creative Commons.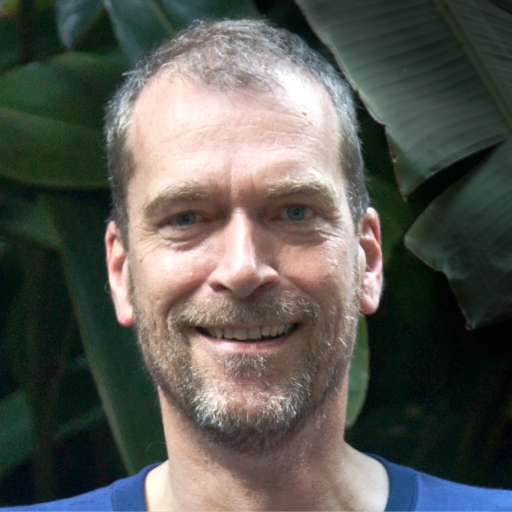 How did this film come together? What were its origins?
At the Blender Institute studio, we've been making CC BY-licensed films since 2007. The first short films we made were mostly crowdfunded via the pre-sale of DVDs that offered the film itself, along with all of the assets and software that someone would need to remake the entire film. This was a huge success… we've always used our productions—and the revenues we derive from them—to improve Blender, our open source 3D creation tool.

In 2014 we decided to drop this funding model. DVDs didn't sell well anymore, nor is it very practical to use for data sets. Instead we began uploading everything we made to a website—all the films, all of the sources for them, and 100 hours of training materials we'd made over the past several years. This is what we call the Blender Cloud. For just $10 per month subscribers can get access to everything on the site under CC BY, and we use the subscription revenues to produce new content and film continuously.
Caminandes Llamigos was the third short film we produced thanks to Blender Cloud subscriptions. As usual, the goal with this project was to further improve Blender but also to have a large collection of CC BY content and tutorials to share with users online. People love funny films, and it's a big inspiration to learn how to make them from the makers directly.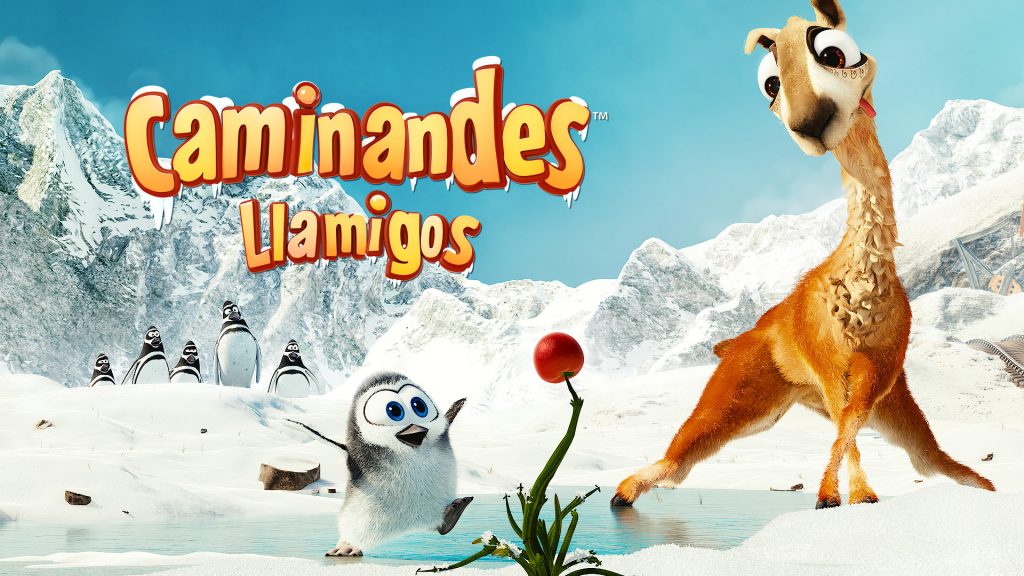 The Caminandes series is based on director Pablo Vazquez' home country – Patagonia. Pablo loves funny crazy animals as well as short cartoons in the well known American '50s tradition.
How long did it take to make? What was the process of making it happen?
Writing and storyboarding started in October of last year. Production started in November and lasted 3 months. In February, we spent a month wrapping up the project by producing additional content, including making-of materials, asset downloads, and tutorials.
Why do you choose the specific CC licenses you use for your projects?
We almost exclusively use CC BY and CC 0 for our works. Offering our films and their source materials under a noncommercial license was never something we considered, as doing so makes sharing content with serious artists and professionals impossible or confusing.
Open licenses are essential for sharing our films and their source material. CC BY and CC 0 make the asset collections usable for other projects. Also, for the kinds of training that we want to encourage, it's essential to give students the right to build on top of our work in order to make new works, share those works, and show them in public.
What do you hope people will do with this film? How do you want them to interact with it?
Sharing is caring! As artists and makers, we want people to share our work so that lots of people see it. Past versions of  Caminandes were copied to the Disney Channel with big success! The Caminandes characters are becoming quite well known now, and people have started using them in unexpected ways. We are happy about this.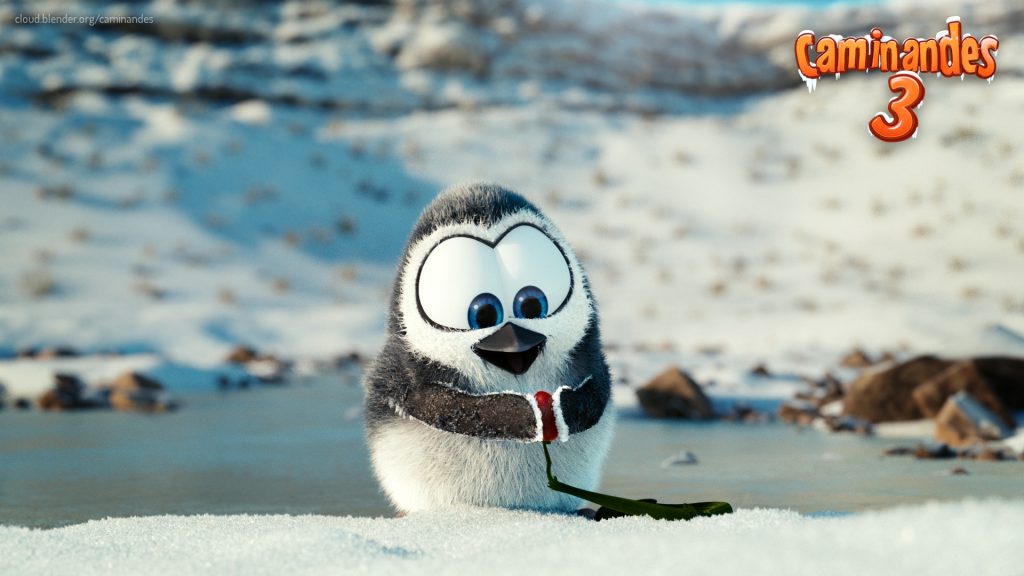 That said, looking back at 10 years of sharing animation film under CC, we are surprised that people haven't been using the assets to create entirely new episodes or versions—and certainly not in the quality and quantity we did. You might think that "giving it all away" would cause you to lose everything because your great artwork now can be duplicated and used by everyone. Instead, we learned something else. Even when you share everything, including all your original sources, it still takes a lot of talent and skill and time and budget to make this sort of work. There's no value for us in enforcing strict copyright limitations on the work.