What if every time you opened up a new tab you could spice up your day with an artwork selected from the collection of Europeana? Thanks to a new chrome browser plugin developed by Creative Commons Netherlands affiliate Kennisland you can.
Art up your tab is a simple browser plugin that will display a full page artwork from the collection of Europeana when you open a new tab in any browser. All artworks that are displayed by Art up your tab are either in the public domain or licensed under a Creative Commons Attribution or Attribution Share alike license. The Images are presented in full screen without any text – clicking on the image allows the user to discover additional information about the artwork on display.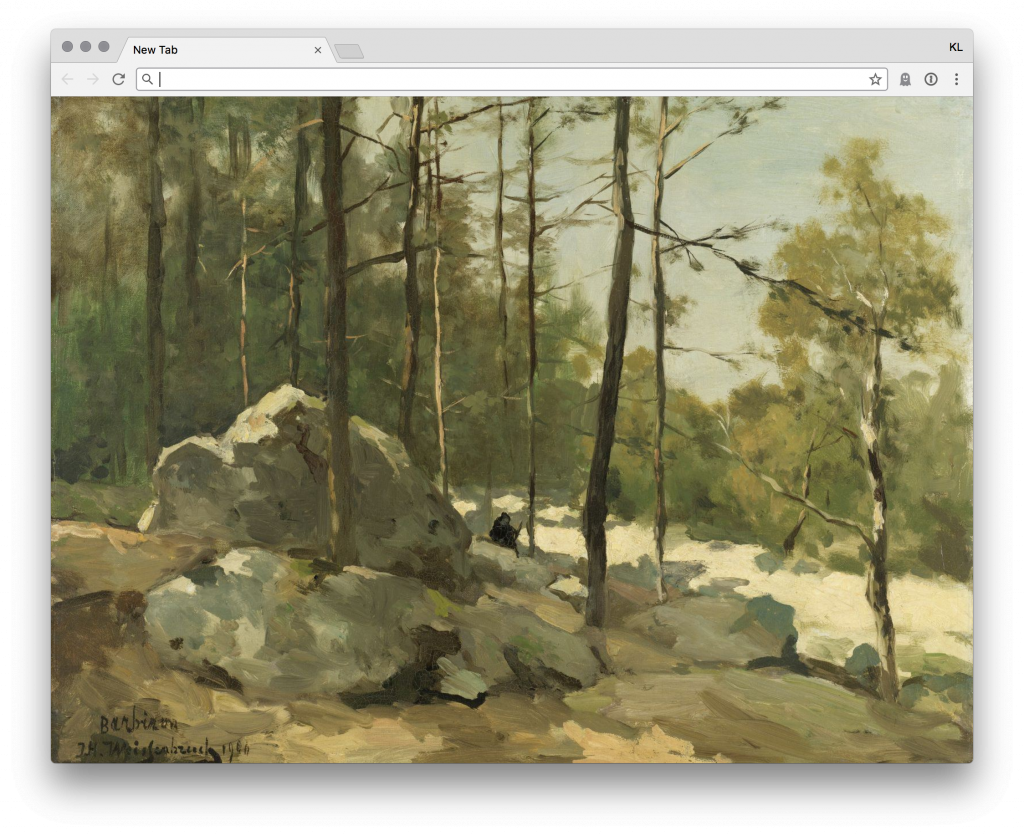 Europeana.eu is a platform that brings together digitized heritage of more than 3,700 cultural and academic institutions across Europe including gems like "Night Watch" by Rembrandt to a 18th-century corset, from photos of paintings by Michelangelo. At this time, the database of Europeana contains approximately 30 million images 7,5 million of which are either in the Public Domain or available under free CC licenses.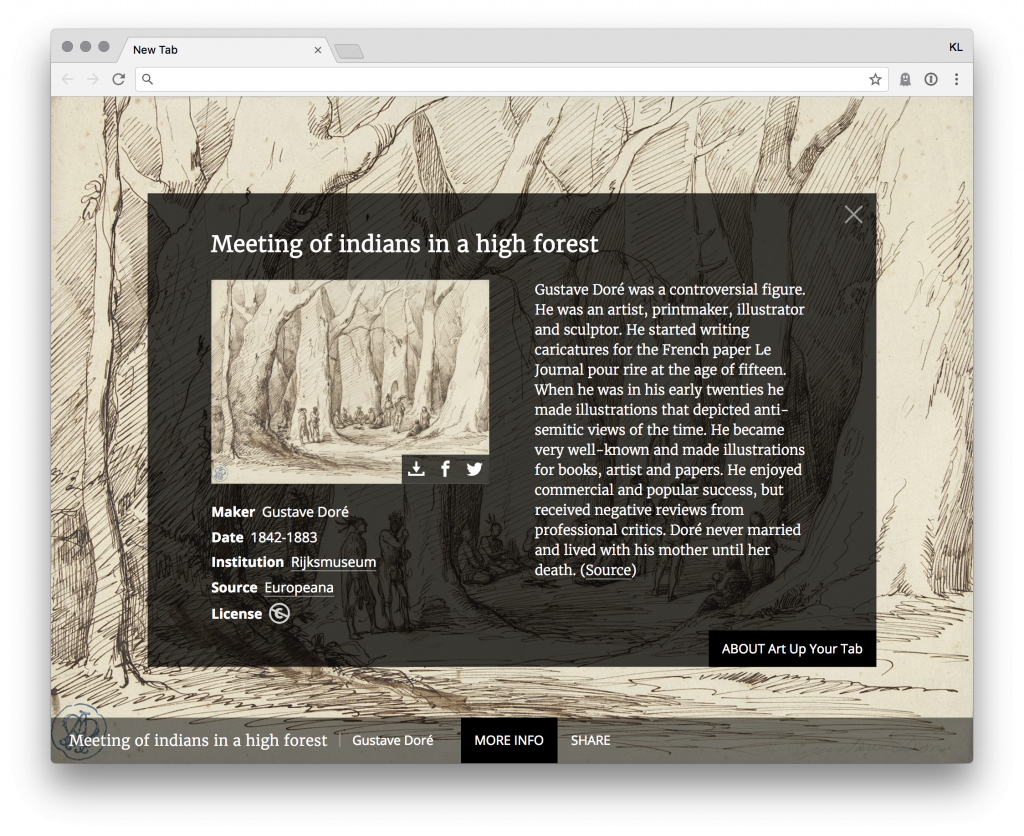 The initial version of Art Up Your Tab, which has been realised with a contribution from the Dutch Network for Digital Heritage, showcases works provided by Dutch heritage institutions. The images displayed by the plugin are constantly updated and over time the plugin will display images from cultural heritage institution from other European countries as well.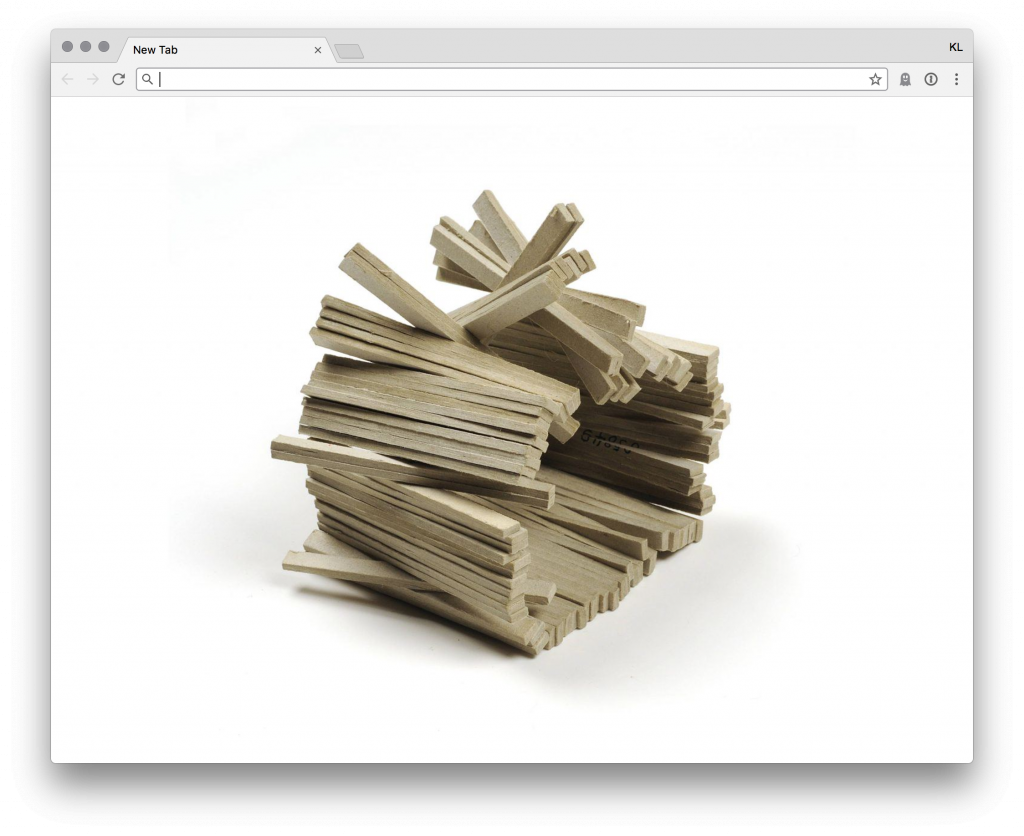 If you are reading this in a chrome browser, you can head over to the chrome web store to install the plugin right now.