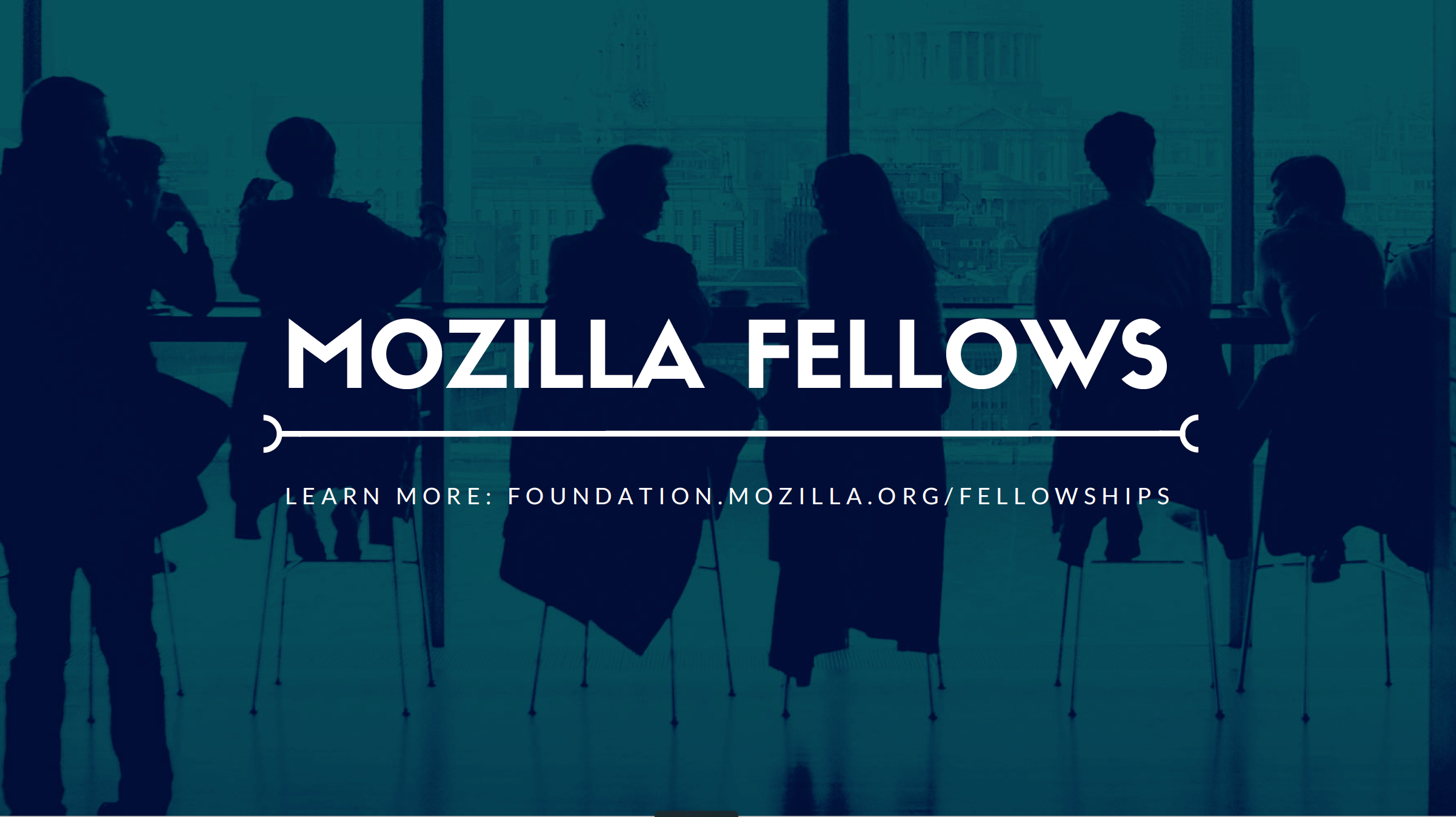 On Monday, Mozilla announced that Creative Commons is among 11 organizations selected to host the 2018-2019 Ford-Mozilla Open Web Fellows. We're thrilled to be chosen as one of the host organisations alongside the following excellent organizations: Consumer Reports, Tor, Witness, Code for Science & Society, Bits of Freedom, Derechos Digitales, Astraea Foundation, Wikimedia Foundation, Privacy International, and Artigo 19.
What is the Open Web Fellowship? It's a 10-month fellowship program that brings together individuals interested in technology, policy, and advocacy and embeds them within civil society organizations from around the world to advance and protect the open internet. The program aims to 1) increase public awareness and understanding of internet policy issues, 2) support and enable career paths in the internet policy and advocacy sectors, and 3) celebrate and nurture a vibrant network of internet advocacy organizations.
Applications for the fellowship program opens today and closes on Friday, April 20th (5pm ET).
Creative Commons is an international organization that works with a global network of supporters, legal experts, activists, and educators. We are open to a variety of project ideas from fellows. Applicants with the following kinds of experience would fit well with the fellowship:
Design / systems thinking

Data collection, analysis, visualization

Communications

Grassroots advocacy and digital campaigning

Community organizing

Interoperability/open standards experience
Here are some more specific project ideas we are interested in pursuing.
Educational program for copyright reform
We would like to create education programs that explain and connect CC's work on open licensing and open policy with our work on copyright reform. We will use the expertise within our network (and beyond) to explain in understandable language how—and why—positive copyright reform for the Commons is crucial to meet our progressive vision, and affects all/most of our programmatic areas. We want to be able to develop creative and informational materials (including educational articles, white papers, toolkits, comics, etc) to make it easier for non-experts to explain why this conversation and debate matters to CC and its broad base of users and supporters.  
Improving CC's ability to run effective digital issue campaigns
We would like to improve our ability to run impactful digital campaigns that support our advocacy strategy. This work should be able to address urgent or timely issues as they arise, as well as longer-term proactive campaigns. It should take into account our truly global network of advocates, thus the need to be flexible enough to utilize across various communities, political/social cultures, and languages.
Survey of organisational research needs in support of evidence-based policymaking
As CC continues to engage in advocacy that protects and expands the commons, there is a need to improve the ability of the organisation to think and act systemically regarding research in service of evidence-based policymaking. We would like to build the expertise and network of researchers to be able to provide more in depth analysis, evidence, and expert commentary on important public policy issues. A useful first step would be to assess the situation with regard to the academic research community related to CC, with a particular focus on identifying specific issue areas that could be well served by improved data and other evidence-based research to aid copyright reform aligned with our vision and mission.
CC is a distributed and virtual organisation (no headquarters office), and we welcome applications from anywhere. We will work to provide the necessary support to ensure that the fellow is connected with the mentor and other relevant CC staff and community.
Again, applications for the fellowship program opens today and closes on Friday, April 20th (5pm ET).
Applicants with additional questions should contact fellowships@mozilla.org.