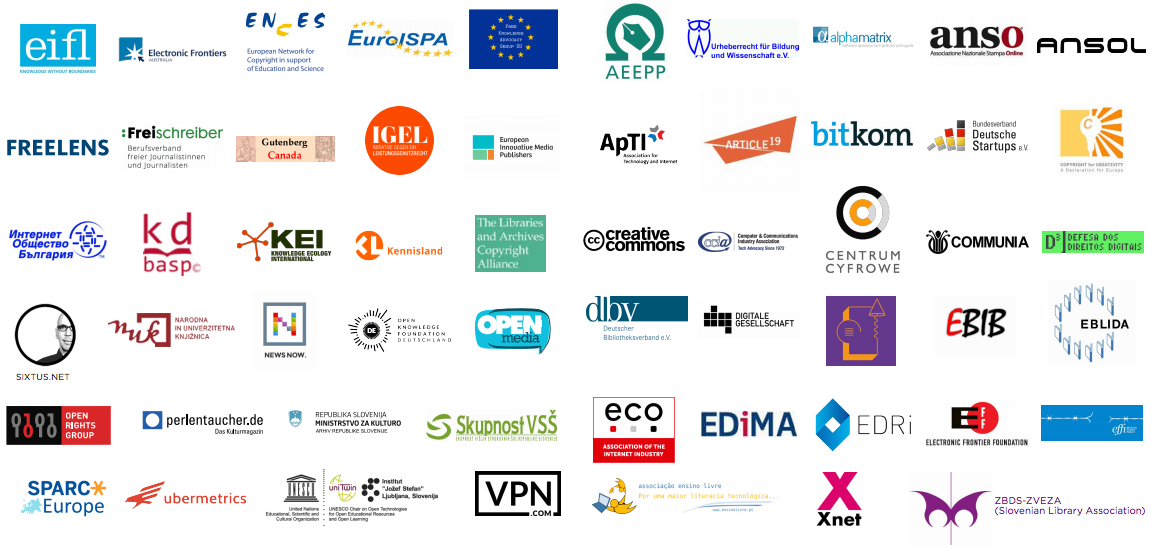 Creative Commons and 55 organisations sent a letter to the head of the European Parliament's legal affairs committee, MEP Axel Voss, urging him to remove the harmful and counterproductive press publishers right from the EU copyright reform docket.
Last month, we wrote about the proposal floated by Voss that would take the already-harmful press publishers right and make it even worse. This new right, laid out in Article 11 of the draft Directive on Copyright in the Digital Single Market, would introduce an additional right for news websites to extract fees from news aggregators for incorporating short snippets of—or even linking to—their content. Voss' proposed changes assert that press publishers will receive—whether they like it or not—an "inalienable right to obtain an [sic] fair and proportionate remuneration for such uses." This means that publishers will be required to demand payment from news aggregators. Such an inalienable right directly conflicts with publishers who wish to share freely and openly using Creative Commons licenses. Forcing publishers who use CC to accept additional unwaivable rights to receive payment violates the letter and spirit of Creative Commons licensing and denies publishers the freedom to conduct business and share content as they wish.
In addition, Voss proposed to expand the scope of beneficiaries of Article 11 to cover not only press publishers, but also news agencies. This could have the effect of inappropriately granting copyright-like protection to facts and compilations of basic information.
The coalition letter reinforces the pervasive danger to access to information, the right to link, and the development of a free and pluralist press.
Voss' proposal must be rejected, and Article 11 should be deleted. An additional right for press publishers won't support quality journalism or grow the digital single market. Instead, it will negatively affect access to information and the ability for publishers to share using the platforms, technologies, and terms beneficial to them.