Over the last few years the European Union has been working on revising its rules on copyright. But the latest proposal from the head of the copyright committee would deny creators the right to refuse remuneration — the right to share a work without getting paid — which could undermine the use of CC licenses if approved.
Ever since the European Commission released a lackluster draft Directive on copyright in 2016, Creative Commons, Communia Association, and dozens of other organisations have been engaging policymakers in the Parliament to make crucial changes in order to protect user rights and the commons, enable research and education, and promote creativity and business opportunities in the digital market.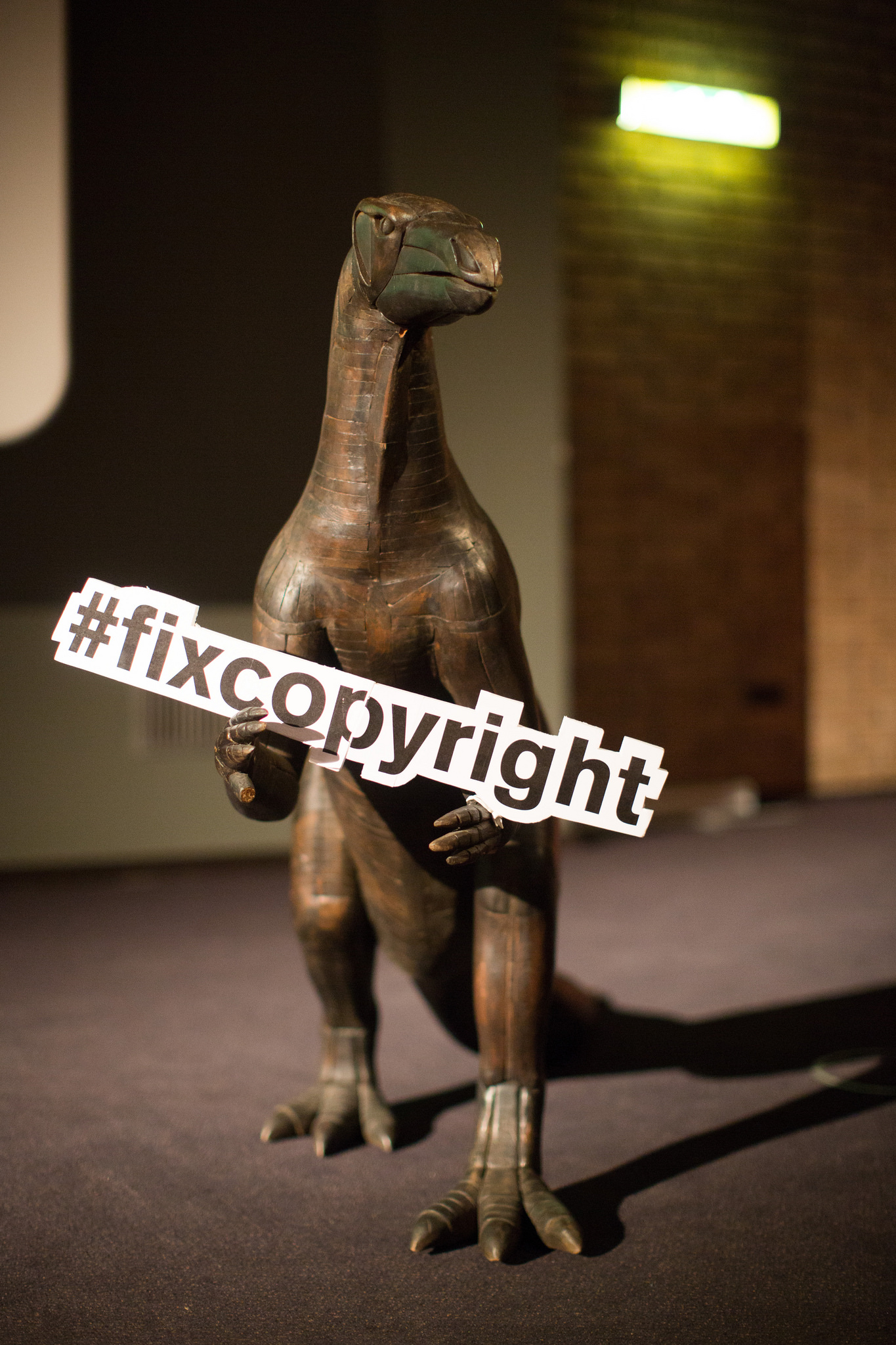 But as evidenced by the latest proposal, the direction of the copyright reform seems to be getting worse, not better. This week Axel Voss, the lead member of the European parliament (MEP) for the influential legal affairs committee, released his own proposed changes to an especially controversial part of the draft Directive, Article 11. This is the provision that would introduce an additional right for press publishers to extract fees from news aggregators for incorporating short snippets of—or even linking to—their content.  
This press publisher's right (also commonly known as the "Link Tax") already poses a significant threat to an informed and literate society. But Voss wants to amplify its worst features by asserting that press publishers will receive—whether they like it or not—an "inalienable right to obtain an [sic] fair and proportionate remuneration for such uses." This means that publishers will be required to demand payment from news aggregators.   
This inalienable right directly conflicts with publishers who wish to share freely and openly using Creative Commons licenses. As we've warned before, an unwaivable right to compensation would interfere with the operation of open licensing by reserving a special and separate economic right above and beyond the intention of some publishers. For example, the Spanish news site eldiario.es releases all of their content online for free under the Creative Commons Attribution-ShareAlike license. By doing so, they are granting to the public a worldwide, royalty-free license to use the work under certain terms. Other news publishers in Europe using CC licenses that could also find themselves swept up under this new provision include La Stampa, 20 Minutos, and openDemocracy.   
Forcing publishers who use CC to accept additional inalienable rights to be remunerated violates the letter and spirit of Creative Commons licensing and denies publishers the freedom to conduct business and share content as they wish. The proposal would pose an existential threat to the over 1.3 billion CC-licensed works online, shared freely by hundreds of millions of creators from around the world.
We support authors and creators, and we firmly believe in their right to choose to share, or to seek compensation for all or some uses of their works. At the same time, we must find solutions that also honor those authors who choose to share with few or no restrictions.
Voss' proposal must be rejected, and Article 11 should be deleted. It's been clear all along that an additional right for press publishers won't do much of anything to support quality journalism or grow the digital single market. Instead, it will negatively affect access to information and the ability for publishers to share using the platforms, technologies, and terms beneficial to them.