Grant for the Web, a $100m Plan to Spur New Business Models for Online Creators
Technology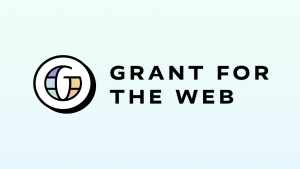 Good news for people and groups working on ways to empower creators: Today, Coil announced Grant for the Web, a new $100 million fund to benefit creators and promote innovation in web monetization.
Grant for the Web is funded and led by Coil, in collaboration with Creative Commons and Mozilla. The fund hopes to address some of the most serious problems facing the Web, including privacy abuses related to ads and unethical sponsored content, by fixing web monetization and disrupting content subscription services.
The program will fund individuals, projects, and global communities that contribute to a privacy-centric, open, and accessible web monetization ecosystem. Grant for the Web is committed to awarding at least 50% of all grant dollars to proposed software projects and content projects that will be openly licensed. Special consideration will be given to projects that reflect the values of the global commons, such as: 
Increasing users' autonomy, privacy, and control over their own data 

Promoting diversity and inclusion on the internet 

Increasing access to the full capacity of the internet, both for content consumption and content creation, for historically marginalized or disadvantaged communities and individuals
Representatives from Coil, Creative Commons, and Mozilla will make up the initial Grant for the Web Advisory Council, which governs the fund's activities. Additionally, Coil, Creative Commons, and Mozilla will each designate an advisor to serve on a Technical Advisory Group. The purpose of this group will be to guide the direction of the program, and to review grant applications from a technical perspective and in turn provide recommendations to the Advisory Council.
As collaborators on this project, we're excited to help foster new and innovative business models that will address issues facing the Web today. For more information and updates about Grant for the Web, including upcoming calls for proposals, visit http://grantfortheweb.org/. 
16 September 2019
Related posts