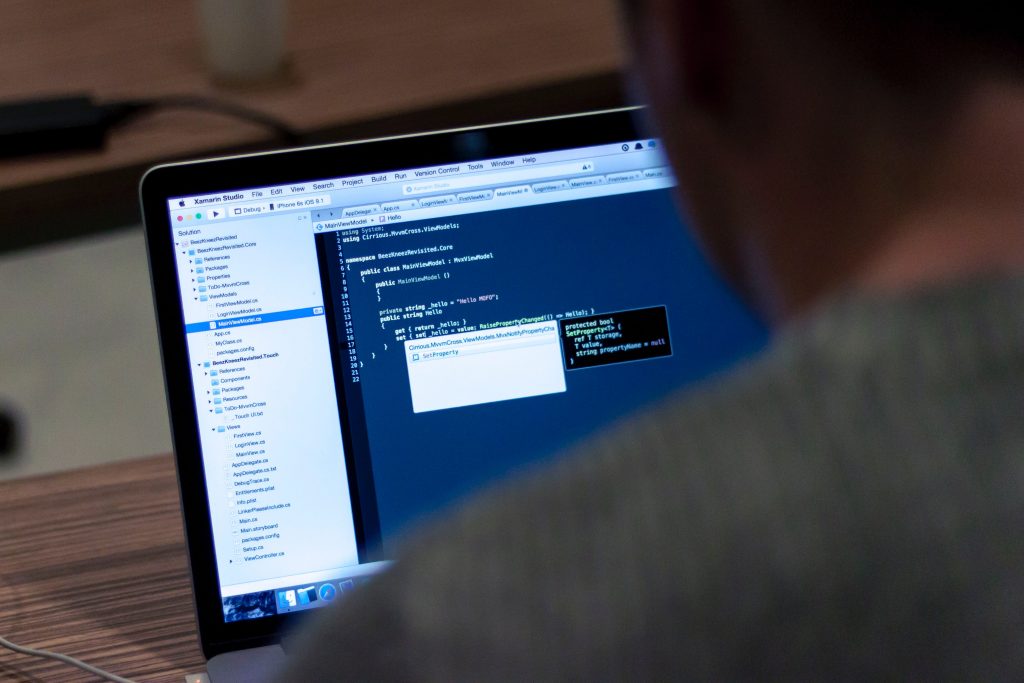 Photo by Tirza van Dijk, CC0.
A few weeks ago we submitted comments to the Office of Management and Budget's (OMB) draft federal source code policy. The purpose of the policy is to improve access to custom software code developed for the federal government, and would require that:
(1) New custom code whose development is paid for by the Federal Government be made available for re-use across Federal agencies; and

(2) a portion of that new custom code be released to the public as Open Source Software.
We provided feedback on a few different areas of the proposed policy.
First, we suggested that software developed by U.S. government employees should be clearly marked as being in the public domain not only in the United States, but worldwide, and as a matter of both copyright and patent rights. Under U.S. copyright law, works created by employees of the federal government are not subject to copyright protection in the United States. But what about foreign copyrights? Clearly, this custom code produced by government employees—thus in the public domain in the U.S.—could be equally as useful to developers outside of the U.S. There is no indication that the U.S. government has wishes to enforce its copyright abroad, but rather allows and even encourages the worldwide public to reuse its works freely, including software.
We said that software created by federal government employees should be released under the CC0 Public Domain Dedication, which waives any copyright that might apply, accompanied by a standard non-assertion pledge ("nonassert") that indicates that the U.S. government will not to seek to enforce patent rights it may have against reusers of the software.
Second, we proposed that software funded by the federal government but developed by third party vendors should be released under free/open source software licenses that permit the greatest levels of freedom for reuse with the least number of restrictions. This will ensure that the public is granted rights to freely use, share, and build upon custom software code developed using public funds.
Third, we urged the federal government to consider setting a policy of "open by default" for custom software developed by third parties. Right now, the draft policy requires each covered agency to release at least 20% of its newly-developed custom code each year as open source software.
Finally, we urged the U.S. government to extending its open source licensing policy to the outputs of Federal grants and cooperative agreements. We discussed a precedent that support the adoption of a default open licensing policy for software—even for grants and cooperative agreements. In 2011, the U.S. Department of Labor (DOL) adopted an open licensing policy for the outputs of its $2 billion Trade Adjustment Assistance Community College and Career Training Grants Program. As a condition of the receipt of a grant under this program, grantees are required to license to the public all digital content created with the support of the grant under a Creative Commons Attribution 4.0 (CC BY) license. In addition to content such as digital education and training resources, DOL requires that all computer software source code developed or created with grant funds must be released under an open license acceptable to either the Free Software Foundation and/or the Open Source Initiative. DOL adopted this open licensing policy "to ensure that the Federal investment of these funds has as broad an impact as possible and to encourage innovation in the development of new learning materials." As of December 2015, the Department of Labor has adopted a department-wide open licensing policy, which covers all intellectual property developed under a competitive Federal award process.
The public comment period is now closed. The U.S. government will analyze the feedback and revise the policy as necessary. You can view all of the comments submitted here.