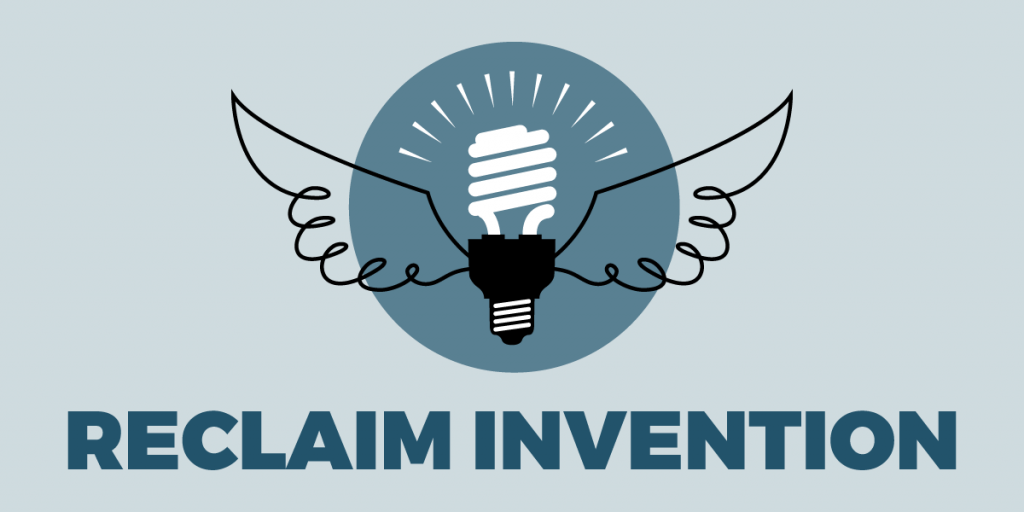 The vision of the Creative Commons project is universal access to research and education, and full participation in culture to drive a new era of development, growth, and productivity. Collaboration, sharing, and co-operation are in our nature — building community, co-operating towards common goods, and creating shared benefits are at the heart of who we are. But we know there's a lot of failed sharing too, including missed opportunities, openwashing, and legal loopholes that permit individuals to take advantage of those who wish to share.
Today the Electronic Frontier Foundation is launching Reclaim Invention, a project that calls for reforms to the sharing of technologies developed within universities. The first step in the project is to get universities to stop selling inventions to patent trolls.
A patent troll is a person or company that serve no purpose but to amass patents and demand money from other innovators and inventors. Inventions made at universities in science, medicine, and technology should be made as widely available as possible—not locked up by companies whose sole purpose is to buy up patent rights and threaten other companies with lawsuits. This initiative is common sense: universities shouldn't sell patents to trolls.
This project dovetails with other initiatives supporting openness in higher education. For example, universities have adopted open access policies to ensure the scholarly research published by their faculty remains accessible. And open courseware projects have flourished across campuses to share rich educational content on countless subjects.
Reclaim Invention is asking universities across the U.S. to sign the Public Interest Patent Pledge. It's a promise that before selling or licensing its patents to a third party, a university will assess the business practices of that party to make sure that it's not selling to a troll.
We're proud to support this project alongside EFF, Engine, Fight for the Future, Knowledge Ecology International, and Public Knowledge. When universities invent, those inventions should benefit everyone.