This year, Creative Commons is running our first Awesome Fund, a series of small grants to promote the activities of our global community. 
In October, CC Mongolia ran a workshop to promote national culture and language in the Buryat Republic of Russia as part of their Awesome Fund grant. A full report on their activities can be found here, and a short report by Batbold Zagdragchaa, CC Mongolia coordinator, is below.
If you're interested in getting involved with our global community, join our Slack to find out more.
---
The project objective was to promote CC outreach among the national minority group Buryats, in Siberia, Russia. Buryats are ethnic Mongolians who comprise 30% of the population of the Buryat Republic. Young urban Buryats are becoming less proficient in their native language in favor of the Russian language. There is a need to promote Buryat culture, traditions and language. Using CC licenses and adopting principles of openness and sharing can enhance these activities.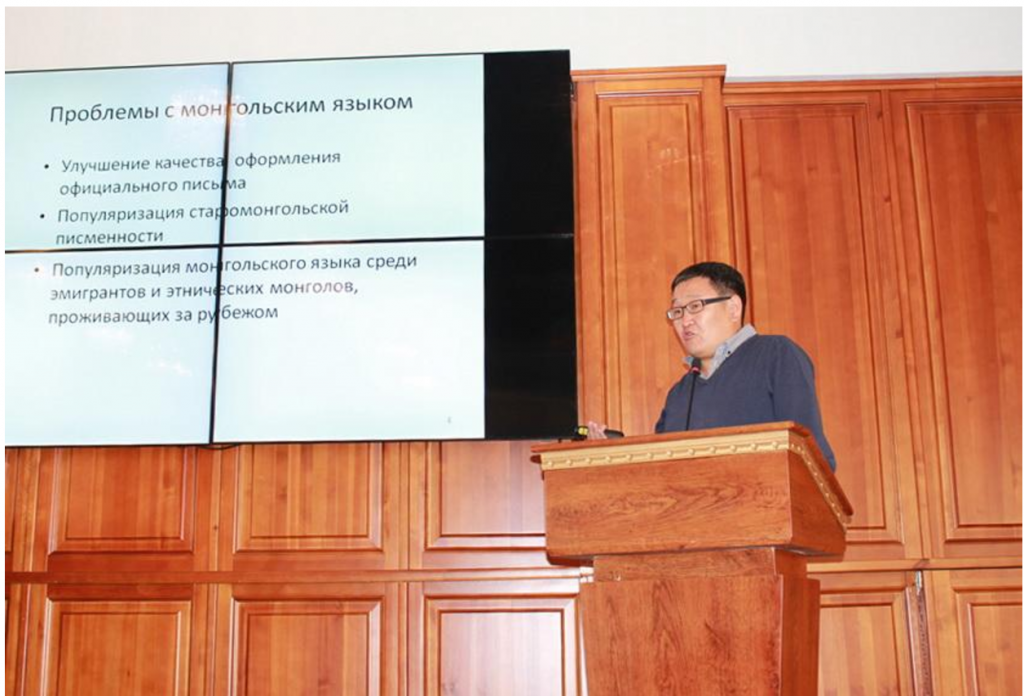 There are some factors that can contribute to increasing interests and wider acceptance of CC licenses in Russia and in its Buryatia Republic. CC has been officially adapted into Russian legislation since October 2014. The official websites of the Russian President and the government are under Creative Commons Attribution 4.0 International, for example. In 2016, the government of neighboring Tuva Republic started using CC license in its web portals at http://gov.tuva.ru/ and http://opentuva.ru/ .
CC Mongolia organized a workshop on October 14, 2016 at Buryat State University in Ulan-Ude. Around 40 people including educators, students, web developers, and government officials participated in the event. CC Mongolia presentation comprised of two parts:
National OER program in Mongolia for 2014-2024 and its projects

CC license introduction and its use in Russia and worldwide
For the most of audience it was the first time they've heard about CC licenses. Several participants expressed their interest to learn more about CC licenses and their willingness to use it for their work.
During the visit, also discussions were held about future potential projects, which can use open licensing and possibilities for public and private organizations to implement an open policy.  
The outcomes of the workshop are:
Raised awareness about CC licenses and principles of openness and sharing will

Promoted linguistic and cultural diversity

Potential for future partnership for joint projects
After the workshop, we will continue email communications about open access. In terms of language promotion, we hope in the future to collaborate with UNESCO affiliate institutes and preferably create a network similar to EU's LANGOER.