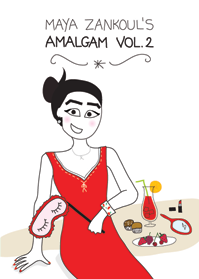 Popular Lebanese illustrator, webcomic author, and blogger Maya Zankoul spreads the message of the commons through her art, her design studio, and her video company wezank. Her first book, Amalgam, was published in 2009 under a CC license. The book sprung from her popular web comic exploring life, work, and art in Beirut and beyond.
Zankoul's work touches on the connection between cultures and her illustrations are shaped by her rich artistic world. Her newest book, Beirut – New York was published this autumn and can be purchased from her online shop.
You self-published a successful book of your comics called Amalgam in 2009. Tell me about that experience. What led you to self-publish as well as license that work under a CC license?
I published my first book a few months after starting my online comic blog. After seeing the reactions to the online comics, I was encouraged to publish them in a book. I contacted many publishers who felt that an illustrated book not targeting children would not be relevant for the local market, so I decided to self-publish. I knew there was an interest in the book from the blog following, so I decided to do it on my own. Because I was already publishing my work under Creative Commons on the blog, it made sense to keep this for the book as well.
Publishing under Creative Commons allowed people to translate some of the work, to change the captions of the comics to come up with entirely different stories. It was a very interesting thing for me.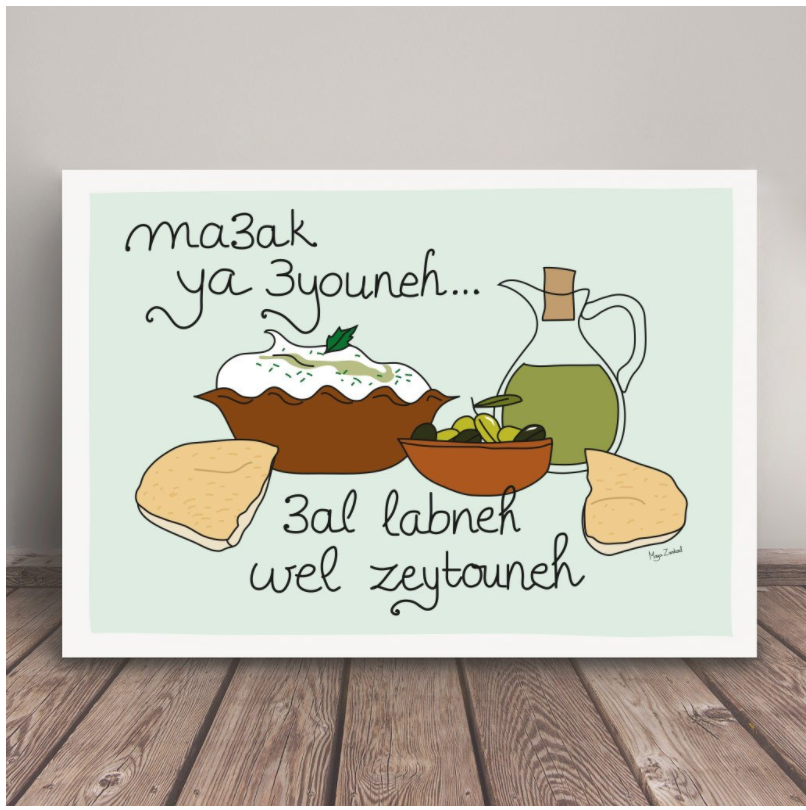 Your new book, Beirut – New York explores the cultural similarities and differences between your home city of Beirut and the city of New York, which you visited last year. Why did you decide to make these 40 illustrations? What is the motive behind showing the similarities between these "highly incompatible cities?" What kind of response have you seen to the book so far?
The idea came to me after coming back from a long overdue vacation during which I visited New York. I was going through some "post-vacation blues" and not in the mood to come back to daily life in Beirut. So I started thinking that we also have fun and cool things over here. And that's when I started noticing all these similarities between these two cities. I made a list and decided to illustrate them because that's how I'm most comfortable communicating my ideas. So far I've received great feedback about the book: many people are seeing Beirut with fresh eyes, or are interested to visit New York after seeing it. Although not the main motive, the book also shows that Beirut can be underrated by its citizens.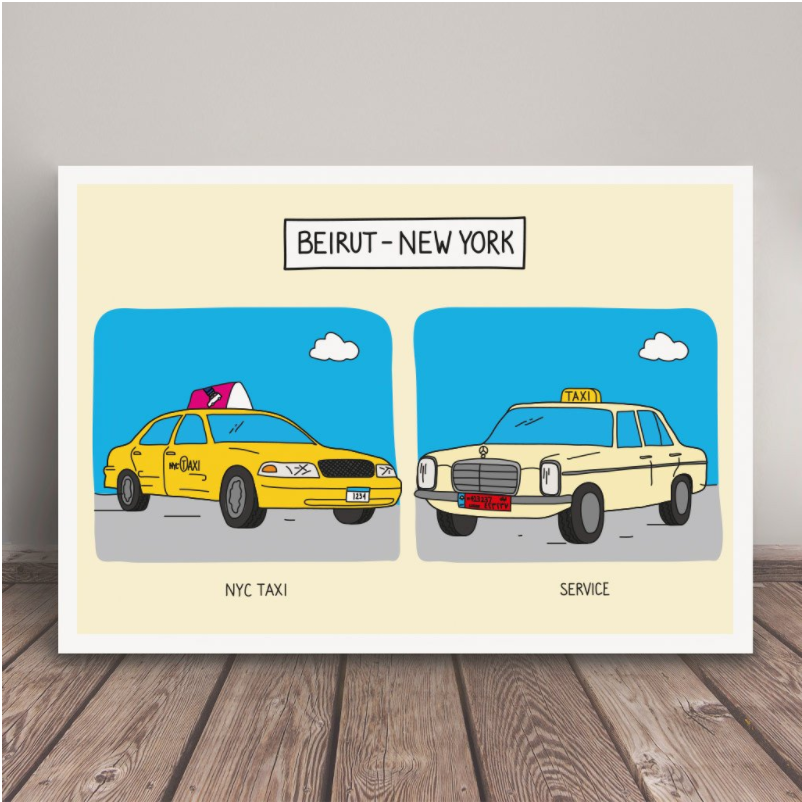 Why did you decide to license your popular webcomic under CC to begin with? Why do you stick with that license in light of your success?
I was introduced to Creative Commons by a friend of mine, and I loved the idea of being able to share my work more freely under certain terms. That's why I decided to publish my blog under CC. My favorite part about publishing under CC was seeing how my work was adapted by other artists, whether translated or used to illustrate a different idea than the original comic. It allowed my work to reach a larger audience and to have a life of its own!
Since 2011, you've moved away from your comic work and started to work on other projects. What kinds of projects have you been working on, and how do you keep the spirit of the commons in your commercial work?
I'm still working in illustration, but most of my time is spent on commercial work, and I try to squeeze in some personal illustrations that I publish on my social media channels rather than the blog. I also co-founded wezank, a studio specialized in explainer videos. We worked on a series of videos explaining Creative Commons in Arabic through wezank.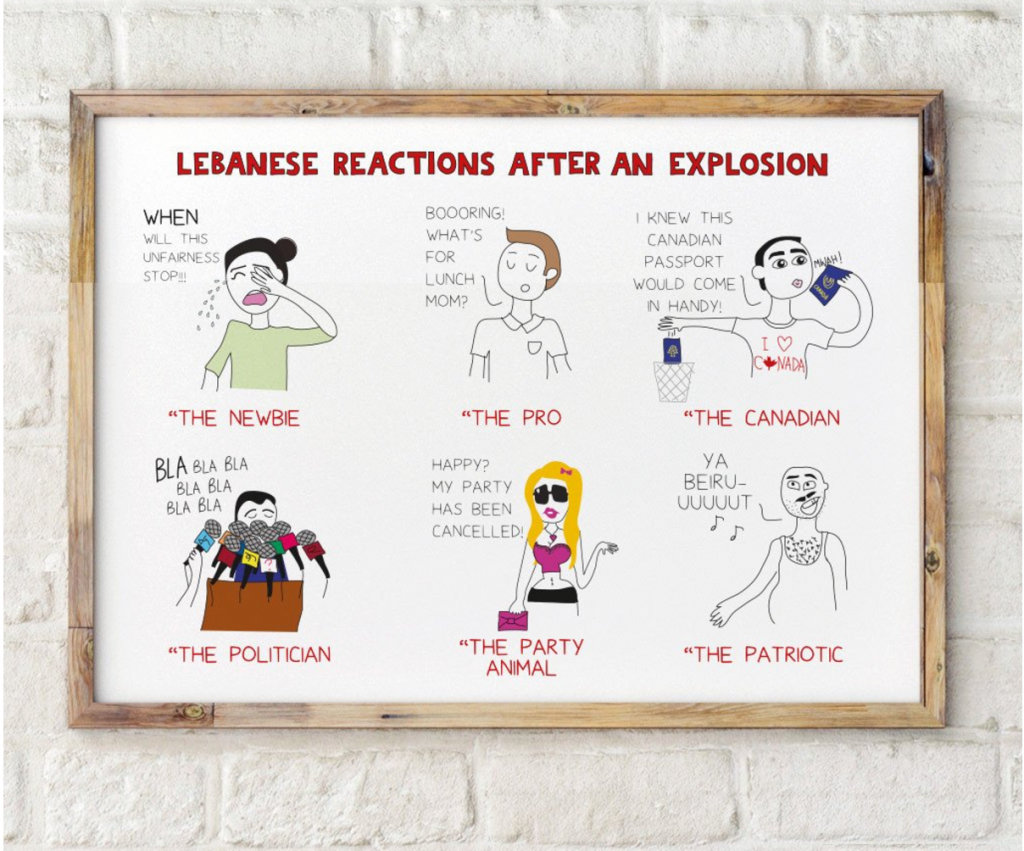 How do you feel like your work as an illustrator unites people? How do you work to create a more equitable world through your illustration?
I find that my illustrations allow people to see things differently. It allows them to step outside the status quo.
I get a lot of feedback from people who when faced with daily situations remember my comics. That for me is the best experience because it proves that my illustrations have touched people and left a little impact in their mind. The illustrations also bring people together over certain social topics in Lebanon that are not necessarily well represented in traditional media.
Unless otherwise indicated, all images Maya Zankoul, All Rights Reserved.