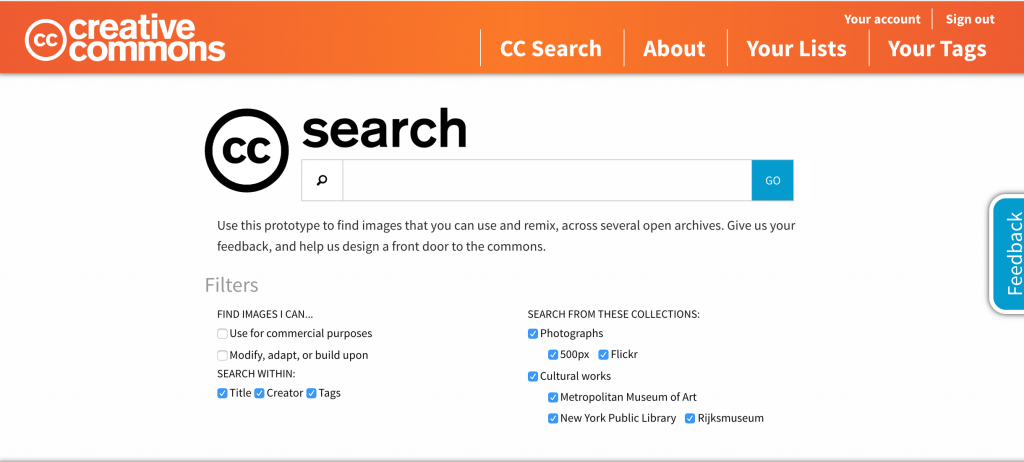 Creative Commons' goal is a vibrant, usable Commons powered by collaboration and gratitude. That work has taken us beyond the licenses to explore new tools for discovery, reuse and collaboration.
We're releasing CC Search today and inviting users to try out the beta, including our list-making features, and simple, one-click attribution to make it easier to credit the source of any image you discover.
One of the primary ways that our users find Creative Commons content is through our search page, which provides references to various repositories. The current CC search tool is accessed by nearly 600,000 people every month — but we can do better. There is no "front door" to the commons, and the tools people need to curate, share, and remix works aren't yet available. We want to make the commons more usable, and this is our next step in that direction.
Our goal is to cover the whole commons, but we wanted to develop something people could test and react to that would be useful at launch. To build our beta, we settled on a goal to represent one percent of the known Commons, or about 10 million works, and we chose a vertical slice of images only, to fully explore a purpose-built interface that represented one type but many providers. For more details on our research and development process, you can read our developer's notes and reflections over on Medium.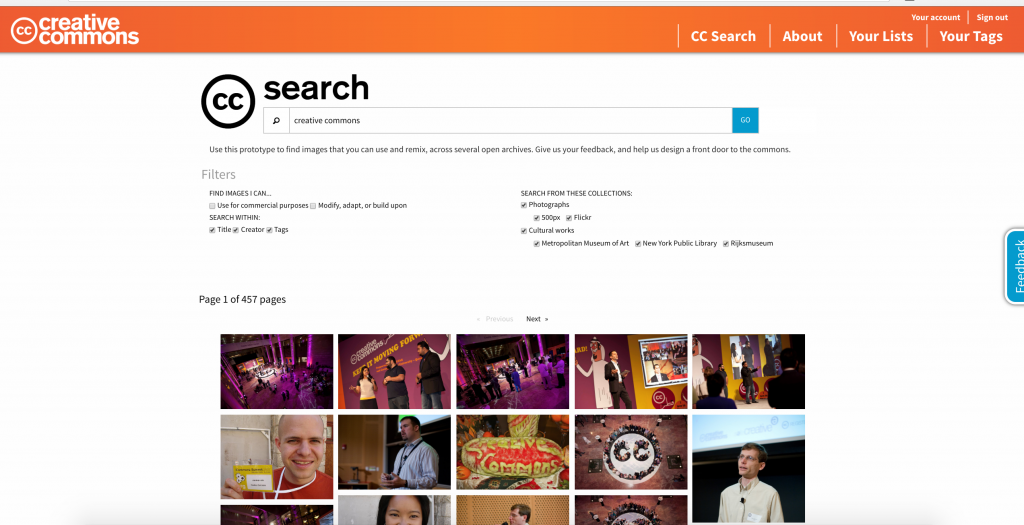 After a detailed review of potential sources, the available APIs, and the quality of their datasets, we selected the Rijksmuseum, Flickr, 500px, the New York Public Library as our initial sources. Later, after discussions with the Metropolitan Museum of Art regarding their collection of public domain works, which were released under CC0 on February 7, 2017, we incorporated their 200,000 CC0 images as well.
The new CC Search harnesses the power of open repositories, allowing users to search across a variety of open content through a single interface. The prototype of this tool focuses on photos as its first media and uses open APIs in order to index the available works. The search filters allow users to search by license type, title, creator, tags, collection, and type of institution.
CC Search Beta also provides social features, allowing users to create and share lists as well as add tags and favorites to the objects in the commons, and save their searches. Finally, it incorporates one-click attribution, giving users pre-formatted copy for easy attribution.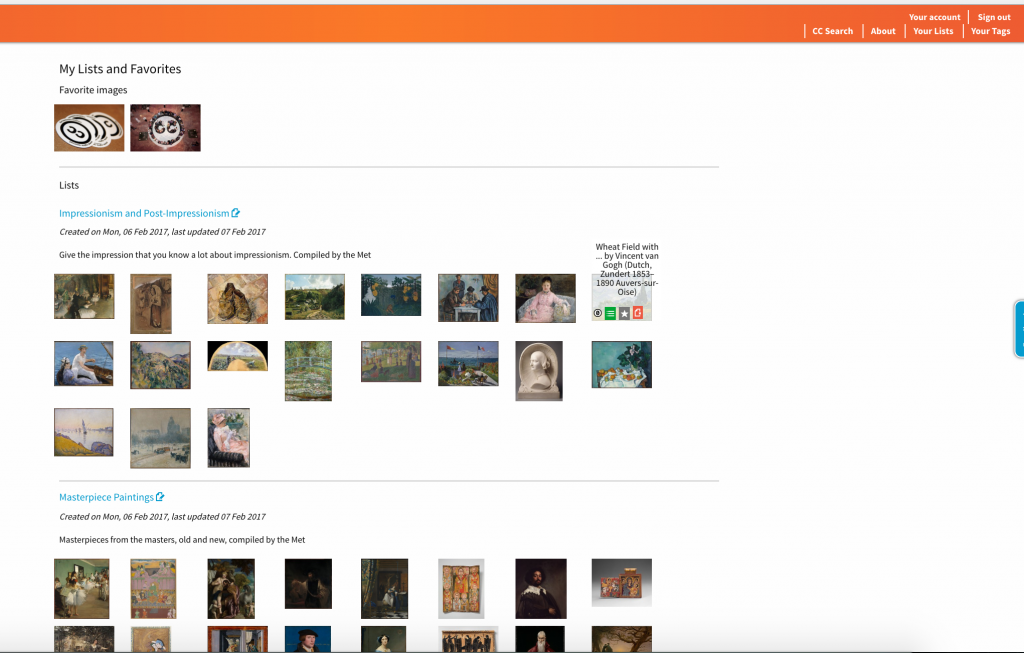 This is not our final product. It's a beta, developed and released as early as possible in our development process to elicit discussion and conversation about the tool for its continued improvement. We're in active development, and your comments and feedback will shape our work going forward as we add repositories, new media types, and new features.
This is a significant moment for CC, as we've always wanted to be able to do more to help people find and use the commons and make connections with each other as they create new things. We think CC Search is a good first step, and we welcome feedback on the tool via form, social (Twitter, Facebook,) Slack, or email.