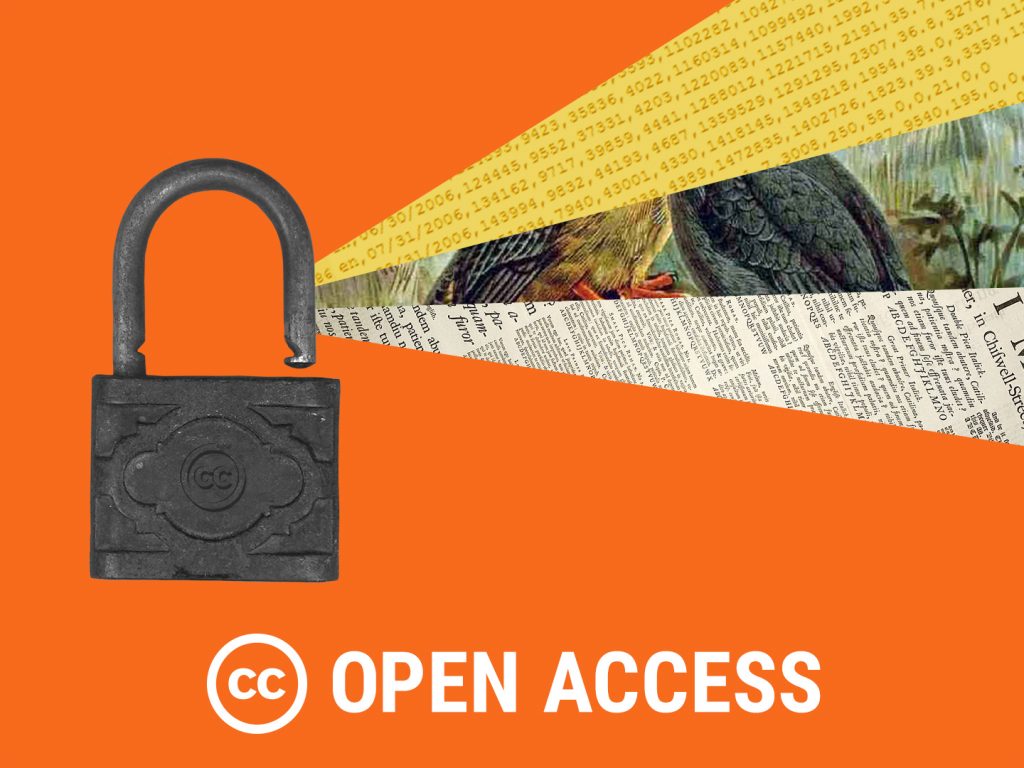 It's Open Access Week, the yearly global event to raise broad awareness about the opportunities and benefits for open access to scientific and scholarly research. Open Access Week—now in its 10th year—also mobilises action for progressive policy changes so that researchers and the public get immediate online access to the results of scholarly research, and the right to use and reuse those results.
This year's theme is "Open In Order To…"—an invitation to answer the question of what concrete benefits can be realized by making scholarly outputs openly available.
Support our efforts for Open Access – sign up!
In addition to advocating for open access to scientific research, we should also recognize the necessity for improving access to the laws, regulations, and standards that govern our societies and impact our lives everyday.
There are several organisations working in this crucial area of open access. In March we highlighted the work of the Free Law Project, an initiative "to provide free, public, and permanent access to primary legal materials on the Internet for educational, charitable, and scientific purposes to the benefit of the general public and the public interest."
Public information advocate Carl Malamud has been fighting for years to make sure that the public has access to the law. His project Public.Resource.Org focuses on digitizing and making accessible the works of the U.S. Federal Government, which by statute are mostly in the public domain. But Carl has received some staunch opposition to his work, particularly around the publishing of technical standards. Oftentimes these standards are created by private entities and then "incorporated by reference" into various public laws, such as fire codes. Malamud was sued by standards bodies for copyright infringement because he posted the standards online.
Carl has also been actively challenging state-level rules that forbid the open publishing of the legal code. A few years ago he purchased a hard copy of the Georgia legal code, digitized it, and published it online. In response, the state of Georgia sent a cease and desist to Malamud and an initial court ruling has sided with Georgia claiming that Malamud's action infringed on the exclusive copyright of the state of Georgia. They sent a cease and desist to Malamud and Public.Resource.Org is appealing the ruling.
Another longstanding impediment to open access to court case information is the PACER database. PACER stands for Public Access to Court Electronic Records; the website is an electronic public access service of United States federal court documents. PACER is a strange, antiquated, and to some, absurd website, charging users a fee of $0.10 for every document downloaded from its site. All of these materials are documents of public record as a part of the U.S. court system.
RECAP ("PACER" spelled backwards) is a clever browser plugin developed at Princeton in 2009 that captures documents that have already been accessed by a paying customer and displays them for free to subsequent searchers. However, there have also been a few class action court cases brought against the U.S. Government claiming that the PACER database fails to provide users with free access to judicial opinions, thus in violation of the E-Government Act of 2002. In a recent case, D'Apuzzo v. United States of America (Civil Action No. 16-62769-Civ-Scola), a District Court judge denied the government's motion to dismiss the lawsuit.
Follow along with the Creative Commons blog, Twitter, and Facebook this week, and be sure to tag and share your posts with the #OAweek hashtag.