What are the values that resonate the most for you in the Commons? Transparency? Innovation? Sharing? Gratitude? In today's polarized political environment, how can we come together to champion values that we share, and make the world a better place?
I've repeated three truths to guide CC's message, and I'd like to share them with you as this year comes to a close:
Everything is political
Pick big fights with your enemies, not small fights with your friends
Collective acts are our collective power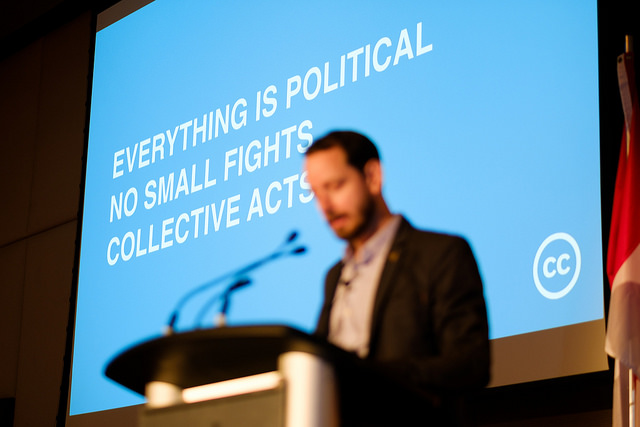 These three concepts guide my work at CC – they're how we build our communities through organized political action and how we pick our battles, from copyright and policy reform to open access to universal access to research and education.
But CC's work is not only copyright policy and free content on the internet. Our community is where the real power of CC lives, and this year has shown that our work is only possible in collaboration with our Global Network of lawyers, academics, creators, copyfighters, librarians, educators, and makers of all types, in every sector. We've developed a brand new collaborative strategy to unleash that community, and we hope you'll join us.
To build that momentum, we announced a number of incredible partnerships this year, from our landmark release of over 400,000 images with the Met Museum to the unveiling of #NEWPALMYRA, a tribute to our late friend Bassel Khartabil. In August, we joined with Wikimedia and Mozilla to fund a fellowship in his honor.
The need for collective action has never been greater and our work never more encompassing – that's why I'm asking you to join us with a donation of any amount.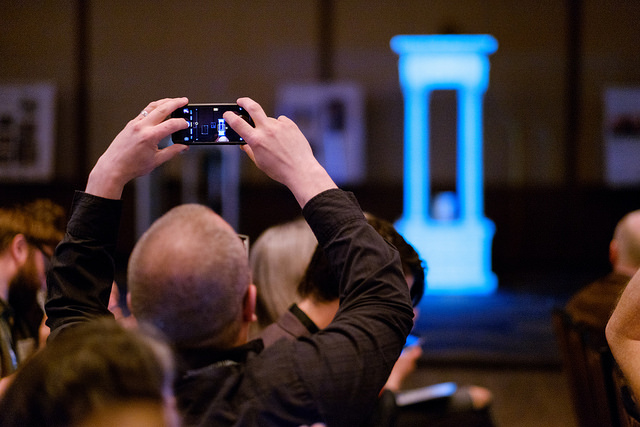 This year has been a year of record growth in the commons, but it's also been a record year of growth for our movement. In April, we convened our biggest summit ever in Toronto. In collaboration with a 30 person volunteer program committee, we brought together 400 commoners from around the world, including 100 scholarship recipients. Five brilliant international women delivered memorable keynotes. In a time when good news feels hard to come by, our summit was a moment of hopefulness, gathering people from around the globe to share successes and discuss the future of our movement for equal access to knowledge. This year, we'll be gathering from April 13-15, 2018, and we'd love to see you there.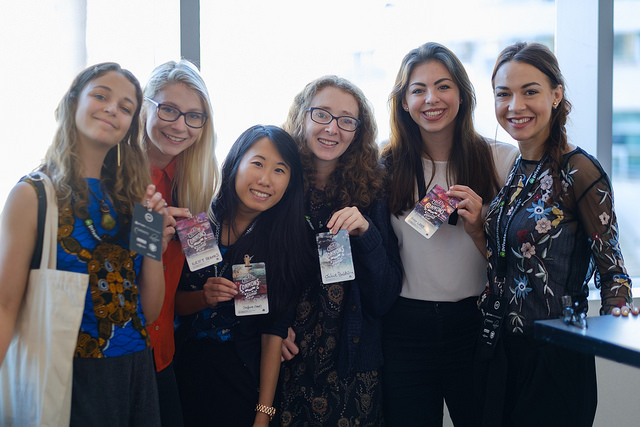 Our movement is only growing stronger by the day, but we couldn't have done it without your support.
I'm filled with gratitude for our community and hope that you step up to join in the next phase of our work, including updating our tools and licenses and launching our CC Certificates program to train librarians, educators, and others on CC, copyright, and open culture. We'll be announcing new legal tools, new community empowerment programs, and even more partnerships in 2018. We can't wait to share it all with you.
PS We'll be launching even more ways to donate monthly to the commons. Only $5 per month will ensure our work continues. Can you join?