This year was a transformative year for our Global Community. We launched our new network structure and worked globally to light up the Commons. The Summit is our annual time to come together to celebrate, appreciate, amplify, and learn with each other.
For the past two years, Creative Commons has funded attendance for nearly 25% of Global Summit attendees, all of whom are working to advance the cause of open knowledge in their home communities. This cohort of advocates, activists, community members, lawyers, librarians, and more were chosen by an outstanding committee of volunteers and staff.
CC was able to fund travel and expenses for an incredibly diverse group of people this year, awarding nearly $75,000 in funding. Our 97 scholarship winners represent six world regions. The majority of scholarship recipients come from the Global South – 91% of the money awarded went to this region, divided over 72% of recipients. 22% of scholarship recipients are from Latin America, 18% from Asia Pacific, 25% from Africa, 22% from Europe, 8% from the Arab World, and 5% from North America.
As CC Canada Public Lead Kelsey Merkley wrote on Twitter, "Travel is… hugely valuable. The opportunity cost is too great if we miss those voices in the room." Through programs like our scholarship program, we are able to uplift those voices and affirm our commitment to diversity, accessibility, and usability in a variety of disciplines.
Below, hear how scholarship recipients are looking forward to engaging with their community at the Summit and spreading the values of the Commons around the world. The CC Global Summit will take place in Toronto, CA from April 13-15. Join us!
---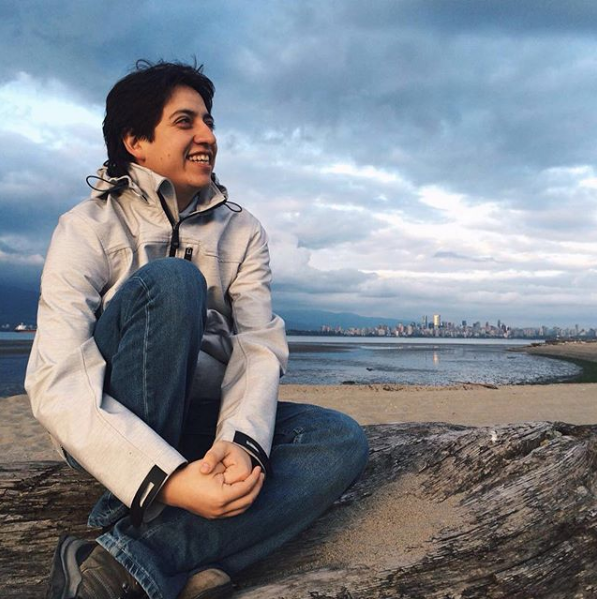 Andrés Delgado, Ecuador
I'm Andrés Delgado, contributor at Creative Commons Ecuador since 2012, and coming to the Summit from its capital city, Quito. The Global Summit is my first international event ever and I am overly excited to meet like-minded people from all over the world. I am looking forward to connect and create collaborative projects with them–seriously–I'll be directing a workshop called "Mapping and engaging stakeholders and policy implementation for the Commons," where you can learn how to address a high-ranked politician as well as how to create a coalition or face an opposing one (Saturday 4 PM, SoCo Ballroom C).
---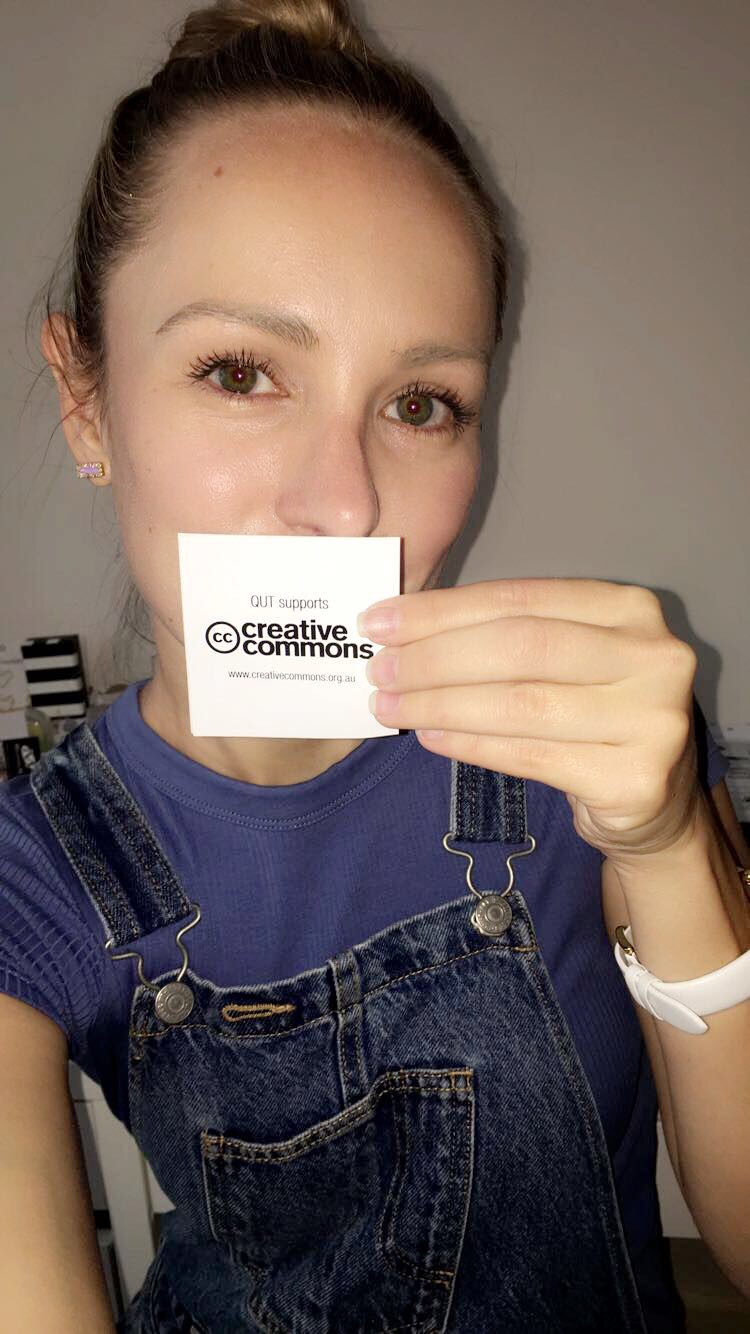 Jessica Stevens, Australia
I'm Jessie, a PhD Candidate at the Queensland University of Technology and a member of the Australian CC Chapter. I am coming to the Summit from Brisbane, Australia. I'm excited to attend the Global Summit because it's a great opportunity to meet with people to share ideas, discuss new projects and learn more about what is happening within the CC community. I am involved with CC as my personal beliefs and goals align with those of CC – I believe that access to knowledge, culture and information is fundamental to progress and development! I will be running a session in the Open Bazaar on 'Open Education, Open Publishing, and the value of access'.
---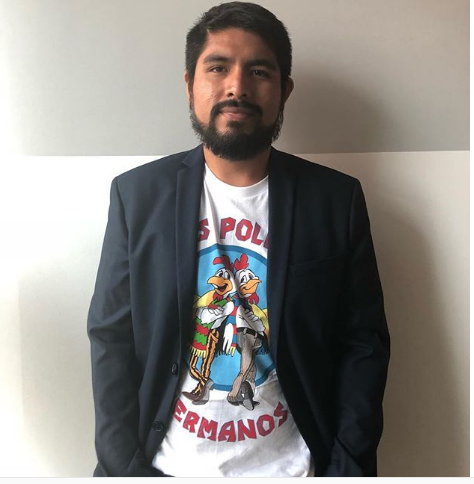 Carlos Guerrero, Peru
I'm Carlos Guerrero, Peruvian lawyer enthusiastic about technology and IP, coming to the Summit from Lima. This is my second time in Toronto and I'm really excited to attend the sessions, hang around with friends and share thoughts and drinks. I'm involved with CC because I believe in the philosophy of the openness and the value of the Commons.
---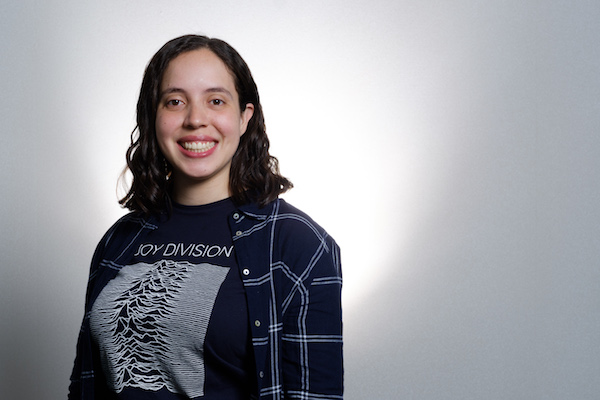 Sara Fratti, CC Guatemala
I've been a CC advocate since 2013 – this community has changed my life. I'm excited to attend this year Summit, to share experiences around the Commons and meet amazing humans that work on the openness. Come say hi at the CC Newbies Breakfast on Saturday at 8am, we are going to have some activities related to what brought us to the Commons, sharing is caring. Also join me at the session I'll be facilitating:Central America goes CC on Saturday at 4pm.
---

Rebecca Hogue, USA
I'm Rebecca Hogue, an Associate Lecturer at the University of Massachusetts-Boston in the MA in instructional design program. I'm also a co-director of Virtually Connecting. I'm excited to be heading to CC global summit in order to learn additional ways I can integrate CC into my teaching. I'm also looking forward to meeting several Virtually Connecting "regulars" who are also CC Global Summit regulars – many of whom I will meeting face-to-face for the first time in Toronto. I'm not facilitating any formal sessions, but you will find me supporting informal Virtually Connecting (http://virtuallyconnecting.org) hallway conversations during the summit.
---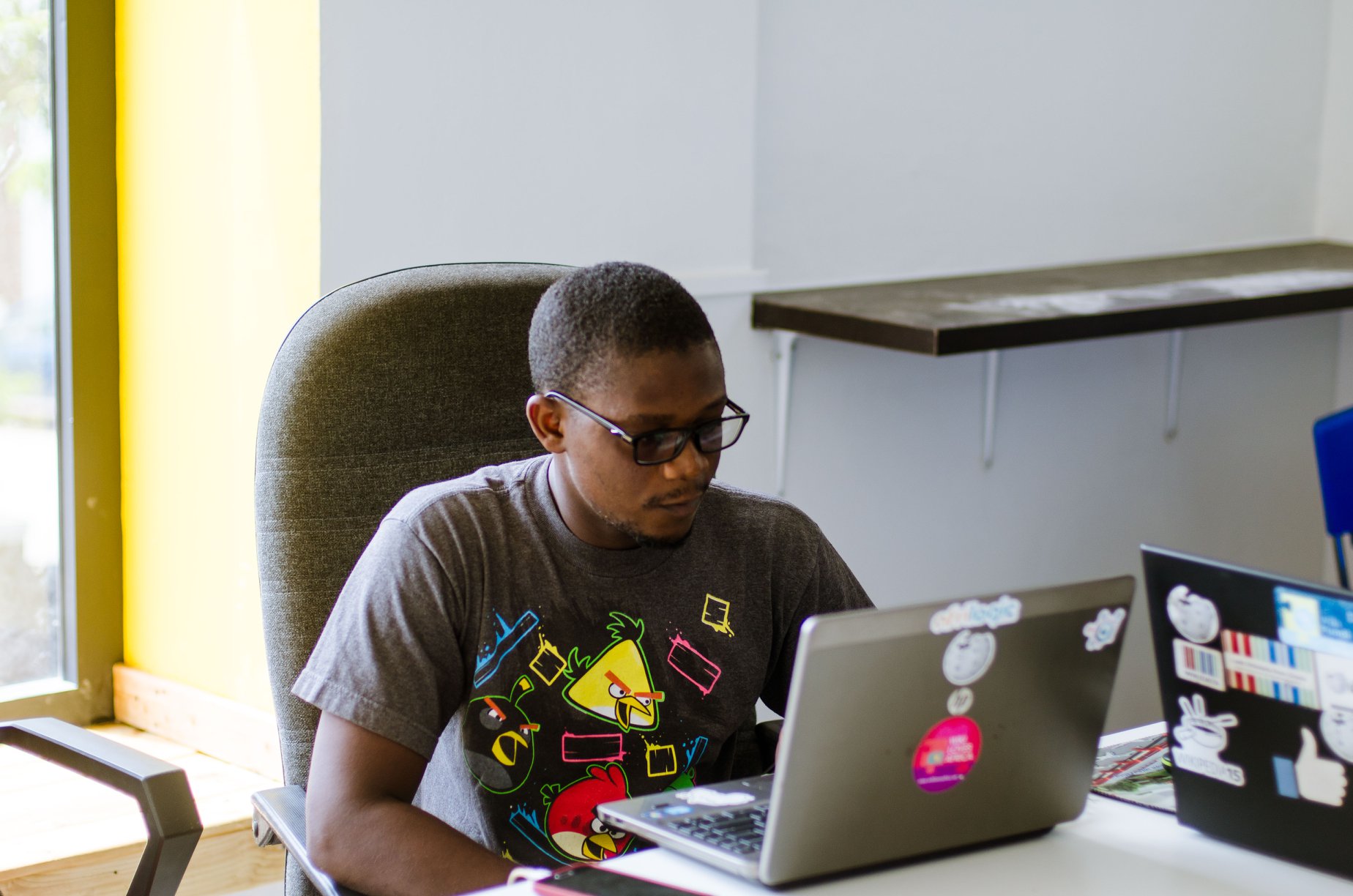 Shahadu Sadik, Wikimedia Ghana
I volunteer in contributing to Wikipedia and its sister projects and I will be representing Ghana at the 2018 CC global summit in Toronto, Canada.
I'm super excited to attend CC summit because I will be meeting other amazing contributors from the open community. I hope to learn more from other commoners across the globe. I am involved with CC because I believe in openness, diversity and sharing knowledge. I will be volunteering in the future of the commons track during the summit.
---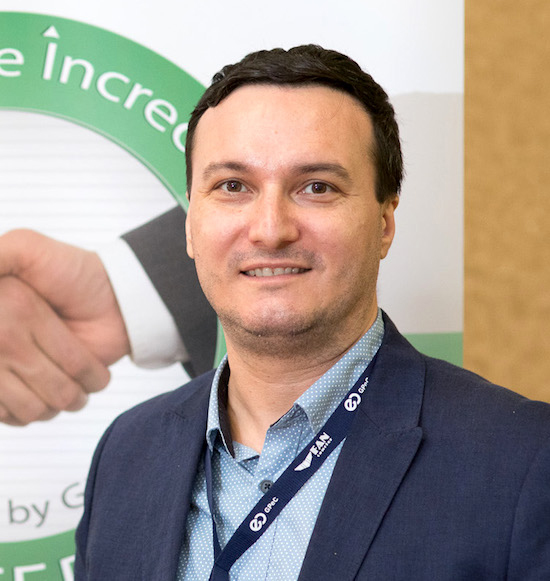 George Hari Popescu, CC Romania
It will be my 2nd participation at the CC Summit and I will have the opportunity to see some results of the last year's proposals and campaigns. I will also be happy to meet again in person people whom I met last year and who are involved in interesting projects. I'm from Romania, an Eastern European country, member of the European Union, still struggling with reforms in open education, copyright and innovation.
I am remotely working as Translation Assistant for Creative Commons, supervising the translations of licenses in different languages and communicating with affiliates and teams across the Globe. I believe that all creators on Earth need to have the CC licenses in their own languages, in order to further use and promote them. In the Translation Working Group session, we will be trying to form a diverse team in order to streamline and better implement translation of licenses and supplementary useful content from CC.
---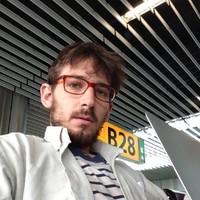 Franco Giandana, Argentina
I look forward to meeting you all in Toronto soon! My name is Franco Giandana and I will be assisting from Argentina, where I run a non profit Digital Rights organization and work as a digital lawyer, specially close to the creative sector. I am excited to get involved with the Global Community and to be part of the Commons network, and I expect to be having amazing conversations and discovering new perspectives on policy making and support for the creative sector in the Global South!
---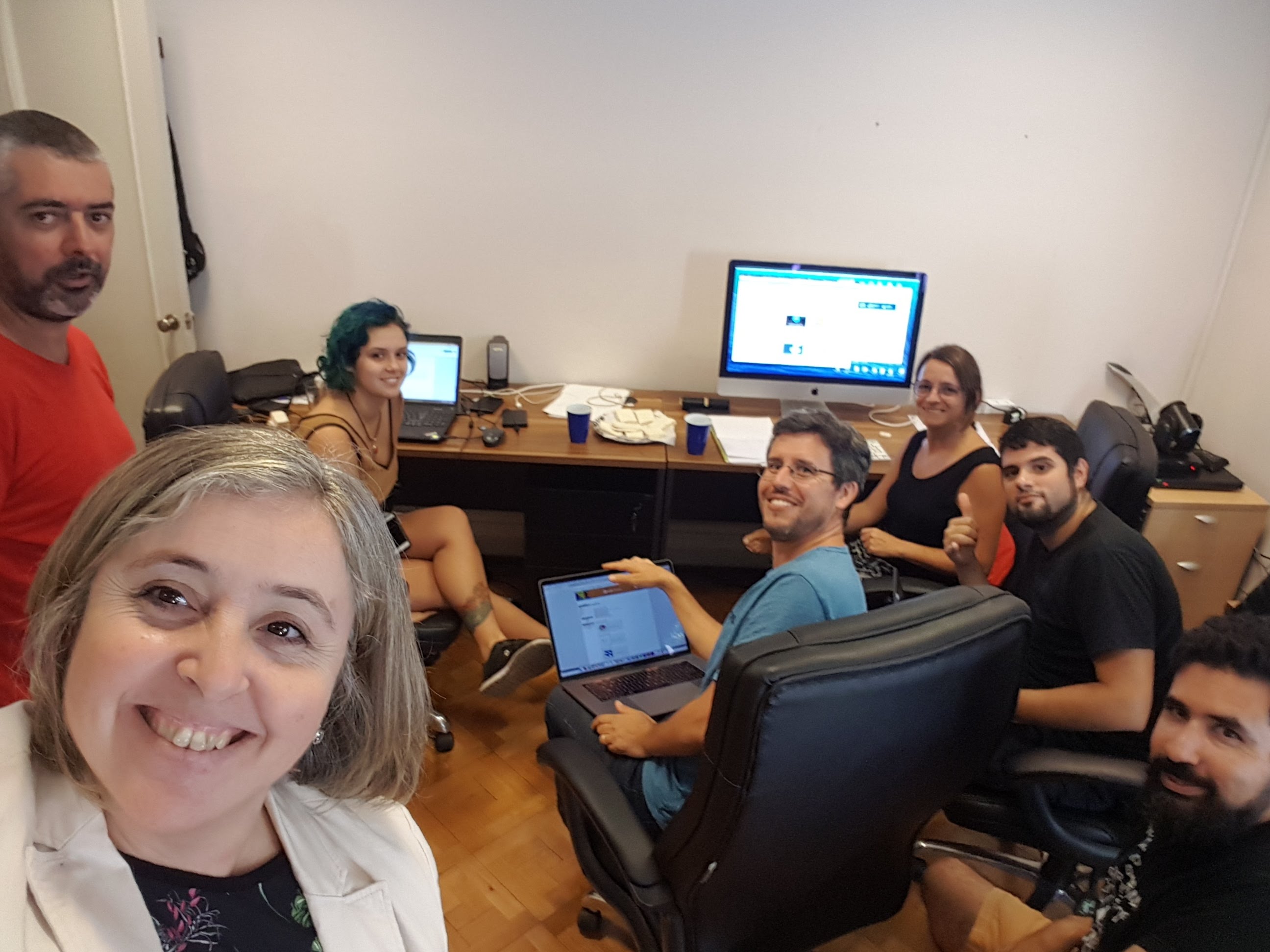 Virginia Rodés, Uruguay
Hello! I am Virginia Rodés and these are my wonderful partners of open adventures from the University of the Republic, Uruguay. I am happy and grateful to be able to participate in the CC Summit 2018 to contribute to disseminate the advances and challenges in open education in my country and in the Latin American region. With awesome colleagues from the region I will participate in the Session "How to involve public institutions with open policies?", Difficulties and success stories from Latin America Saturday, April 14, 5:30 pm.
---
Leo Arias, Costa Rica
I'm Leo, from Costa Rica. I am member of a JáquerEspeis, where we try to combine many diverse expressions of free software, hardware and culture. I have just seen the schedule for the summit, and without a doubt it will help us on our journey to become a more sustainable collective, and to make our work more relevant to our region. I am looking forward to learn from and work with so many people from all over the world who are leading the open revolution. I will participate in the translations session on Saturday morning.
---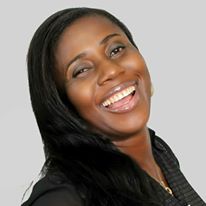 Esther Ekong, Nigeria
I am Esther, a research fellow at the Nigerian Institute of Advanced Legal Studies, the institutional lead for CC Nigeria. I am one of the Institute's coordinators for CC Nigeria and I am really excited about the Global Summit. There is still a level of suspicion and distrust among Nigerians about open knowledge caused largely by inadequate information. Being a strong advocate of 'Openness', I believe the summit is an opportunity for me to learn more and find out effective ways to help other academics especially in Nigeria, to appreciate 'Openness'. It will also be an opportunity to meet others from different parts of the world and find out how they have dealt / are dealing with resistance to 'Openness'. Thank you for the opportunity!
---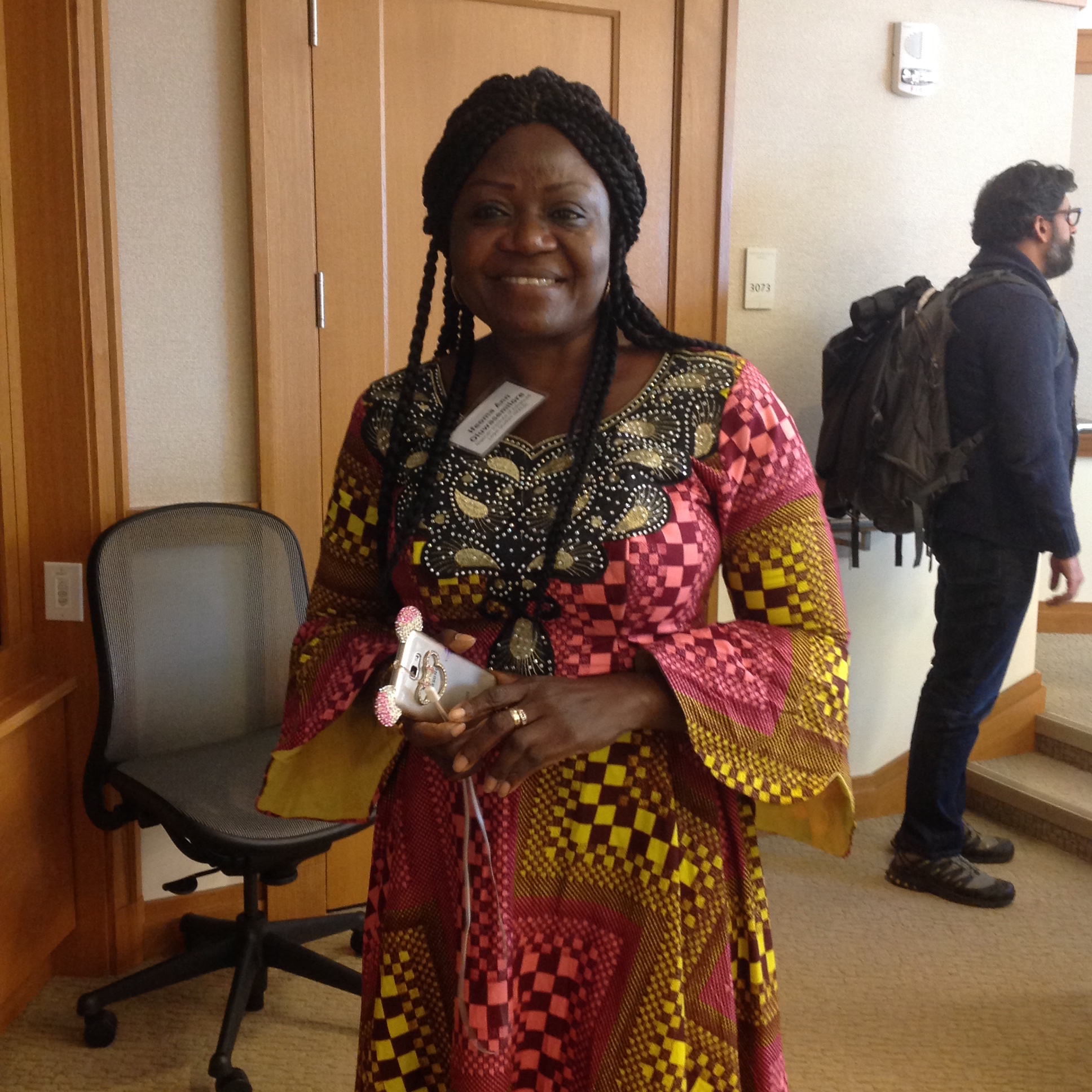 Ifeoma Shodeinde, Nigeria
My name is Ifeoma, a Lecturer in the Faculty of Law, University of Lagos. Nigeria. I feel awesome! I look forward to the Global Summit. I have a lot to learn from this global movement for the commons and connecting  with friends.I have written, published and presented papers in local and International forums on Creative Commons and access to knowledge.  I sincerely believe in open access to knowledge especially for those of us in the developing economies. I look forward to meeting every member of this Great Family!
---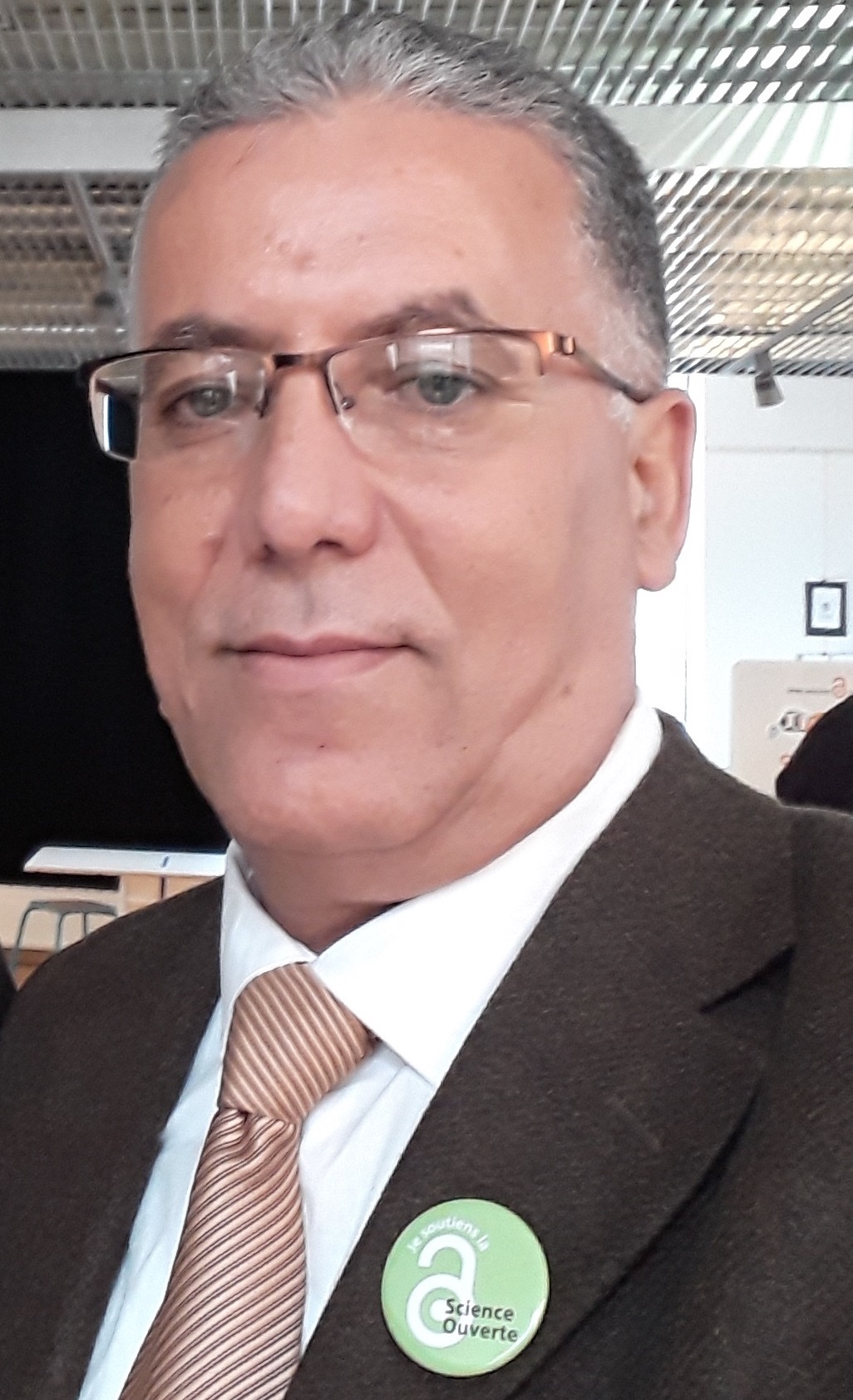 Kamel Belhamel, Algeria
I'm Kamel, a Professor of Chemistry at the University of Bejaia in Algeria – North Africa. I'm thrilled to attend the CC Global Summit in Toronto because I'm very interested in collaboration, and also contributing to the African presence in open education. I'd like to see things change and even visible globally, also see a move toward having openness in terms of educational policy. I'll participate to open Bazaar on Friday, April 13th at 2:00 pm.
---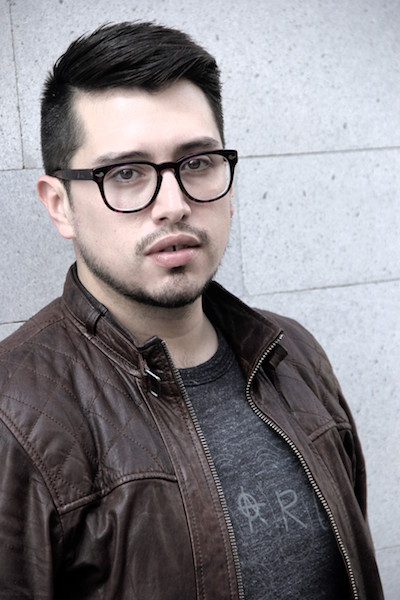 Antonio Martínez Velázquez, Mexico
I'm Antonio, journalist, editor and digital rights activist from Mexico. For the past eleven years I have been a great Creative Commons enthusiast. Since then I have made sure that the sites I have edited, the texts I have written and the initiatives in which I participate are in CC. This is the first time I will be able to learn directly from the community that has inspired me and made my work possible. See you in Toronto!
---
Eddie Avila, Bolivia
I'm Eddie Avila, Rising Voices Director with Global Voices. I'll be traveling from Cochabamba, Bolivia to take part in the CC Summit. I'm especially interested in learning more about alternative ways that indigenous communities are expressing and sharing knowledge in the digital age. I'll also be participating in the Translation Working Group.
---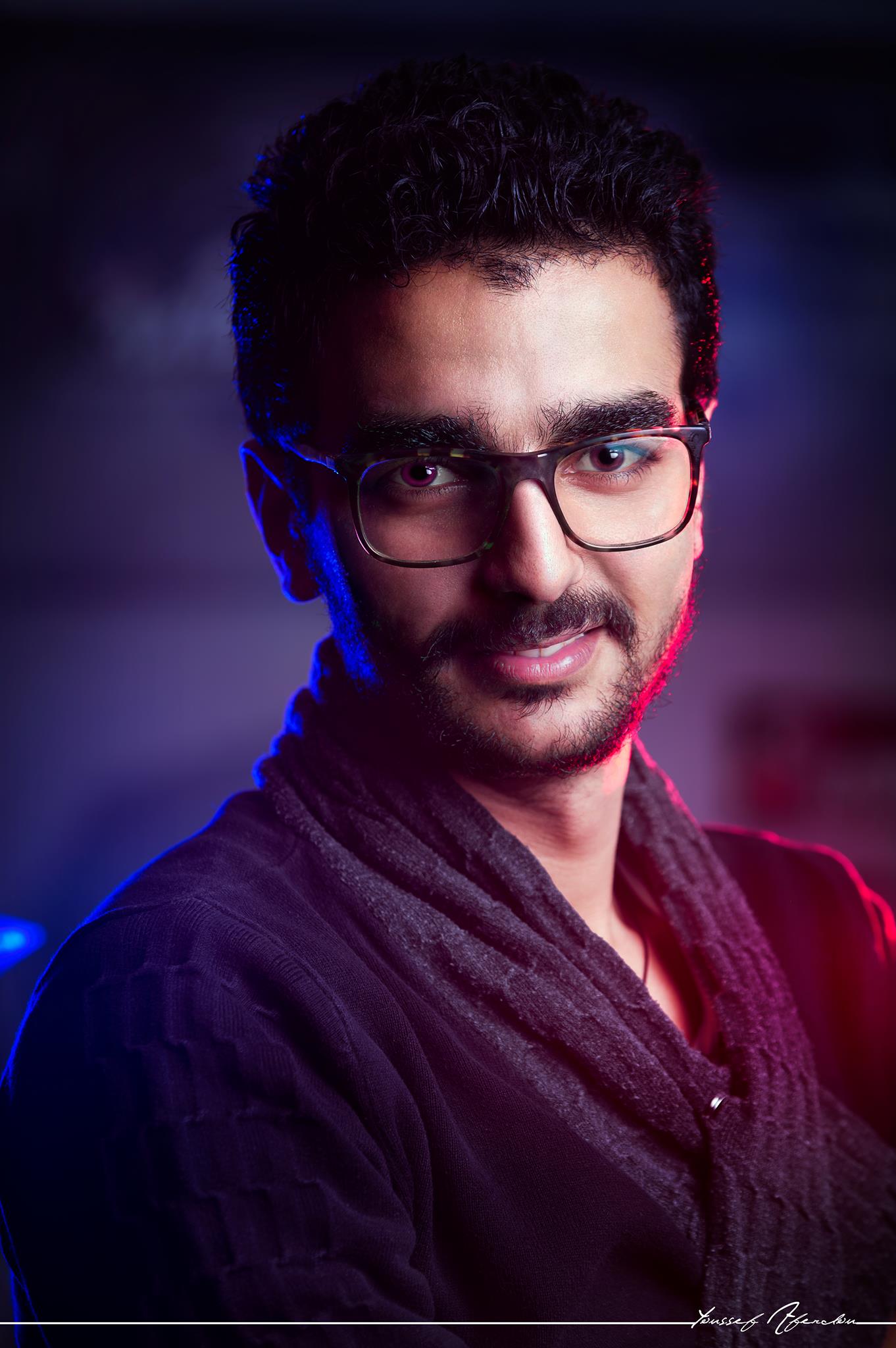 Achraf Younssi, Morocco
I'm Achraf, Filmmaker from Morocco, and member of madNess Association. I'm coming to the Summit from Casablanca, Morocco. I'll be presenting at the Global Summit to learn more about the CC network, and sharing knowledge, and to exchange with people from the community, also to see what does other organizations like us are working on in relation with creativity, expose and share the world. We are working on a CC chapter in Morocco, specially about our project CCCC and the advocacy process about copyright and especially CC.
---
Penny Andrews, UK​
I'm Penny, a researcher at the University of Sheffield, and I'm coming to the Summit from Leeds in Yorkshire. I work on issues around policy and governance in Open, alongside my other research and teaching. I'm really looking forward to meeting friends old and new and building on our collaborations. I am involved with Open because it's an important part of social justice. I'll be facilitating a session called Infrastructure is Everything, Governance is Everything, Inclusion is Everything! on Friday at 5.30pm and you should check out the Sched to find out how you can contribute in advance.
---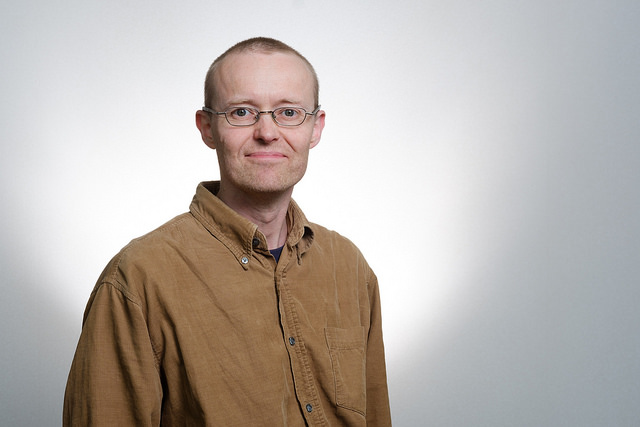 Peter Leth, Denmark
I'm Peter Leth, affiliate for CC Denmark, where I work as an educational advisor, trying to help schools, GLAMs, teachers and of course pupils to know and use Creative Commons. Over the last 10 years I have tried to find out what the best set of tools and activities are when adopting Creative Commons into education. I going to speak about it in the session "How to bring CC into education," with my collegue Rikke Falkenberg. It is my second summit, and I look forward meeting many of you again. It gives me so much inspiration and optimism. Thank you all.
---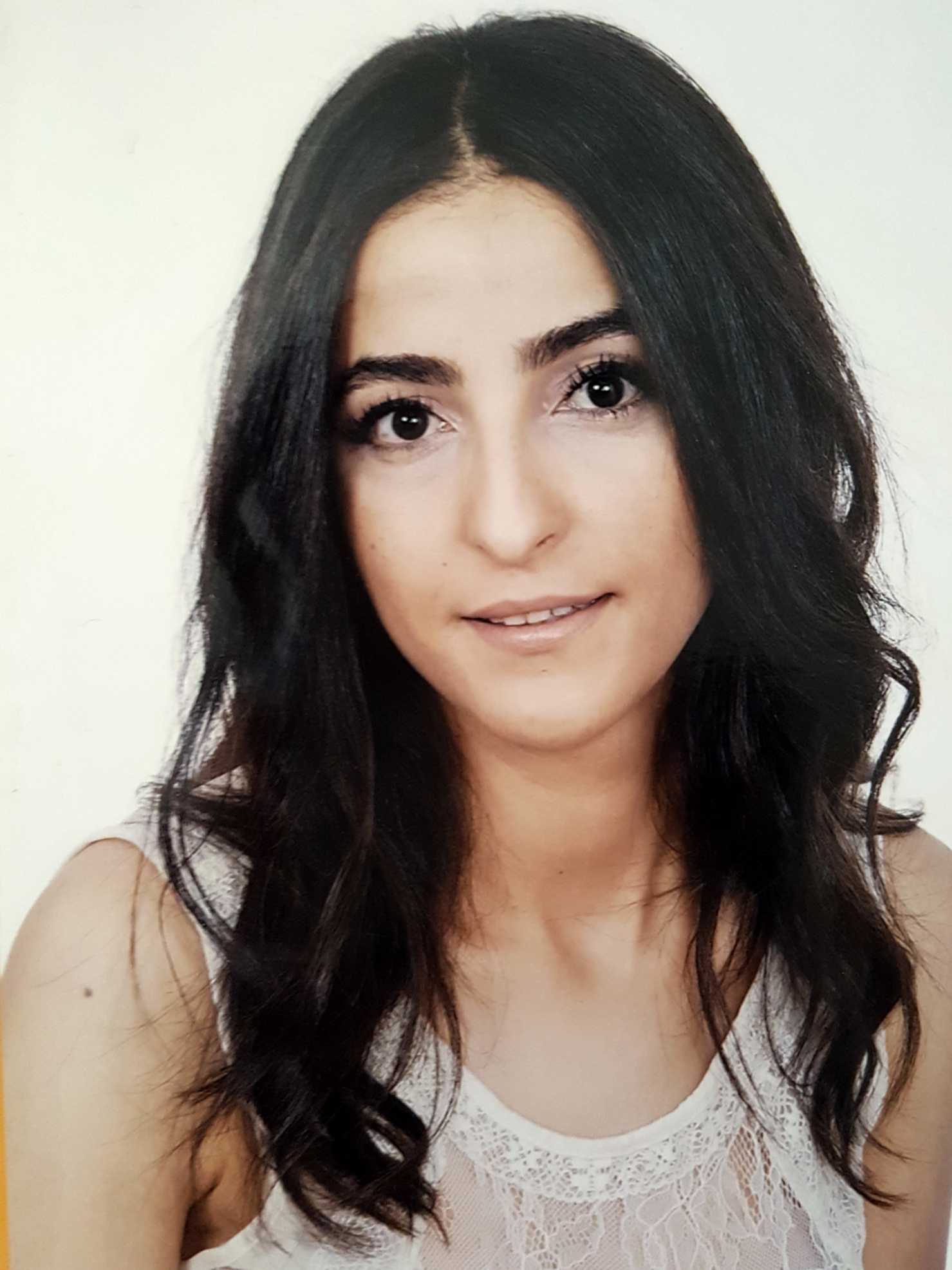 Maryam Chakouk, Morocco
I'm part of madNess, an NGO working for the development and promotion of creative industries in Morocco and Africa. I'm also preparing a PhD in economics and management.
My daily work at madNess with creatives and artists, as well as the difficulties I personally meet as a student researcher, have pushed me to embrace the philosophy of open knowledge. That's why I joined the global movement for the Commons. Being able to participate in the Global Summit is an opportunity for me to learn more and thus transmit more.
---
Mohamed Rahmo, Morocco
I'm the President of madNess an NGO that is creating and curating the Creative Commons Moroccan chapter – we are very excited because right now we are doing work about educating and promoting the CC culture and the open culture through several projects. The mean focus now is to introduce people to Creative Commons, then push them to publish content under Creative Commons licenses and also advocate about the copyright policies here. First step is to make the Creative Commons part of the Moroccan copyright law and pass policies that make institutions use the CC.  We are very excited about the summit because we will advocate about our CCCC (Creative Commons Content Creation) project and also network with counterparts from all over the world and find opportunities for collaboration and work together for a more open world.
---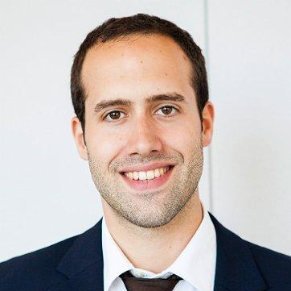 Nicolas Jupillat, Canada
I was lucky to co-lead the official French translation process of the CC 4.0 licenses on behalf of CC Canada, in cooperation with CC France and CC Luxembourg, with the support of community members from all over French-speaking Europe and Africa. I became involved in the project because I firmly believe in the role of the open movement in promoting linguistic and cultural diversity online. After more than two years of online exchanges and two face-to-face meetings in France and Burkina Faso, we came up with translations we could be proud of and made lasting friendships. I am excited to see my friends from the Francophone community again and meet the rest of the broader global community during the summit. I will be facilitating a session with Danièle Bourcier on Effective tools of Communication and Collaboration within the Francophone CC Community.
---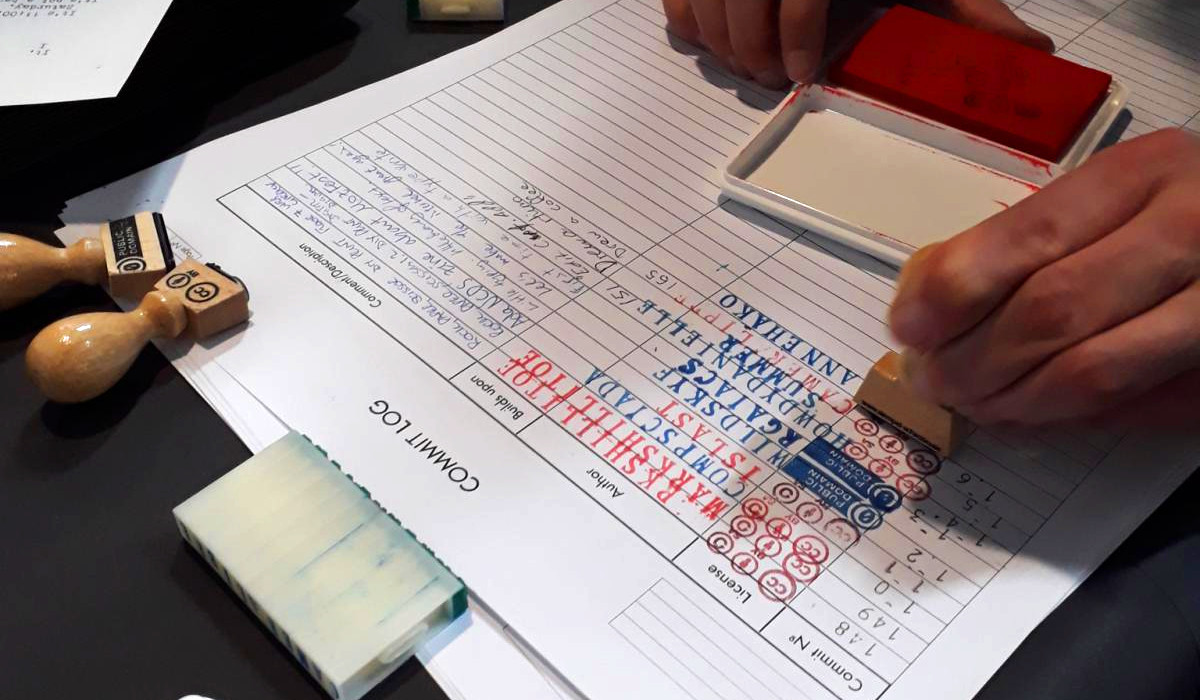 Sam Muirhead, New Zealand
I'm Sam, coming from Wellington, Aotearoa New Zealand, and this will be my first ever event with the CC community, I can't wait! I want to see a much wider range of people collaborating online, and building commons together, particularly in the arts. I'll be running an open source collaboration workshop called Cut, Copy & Paste: we'll use an analog version control system (rubber stamps, a photocopier and a typewriter) to create, remix and fork zines. We'll be sharing stories and ideas about designing for remix and participation!
---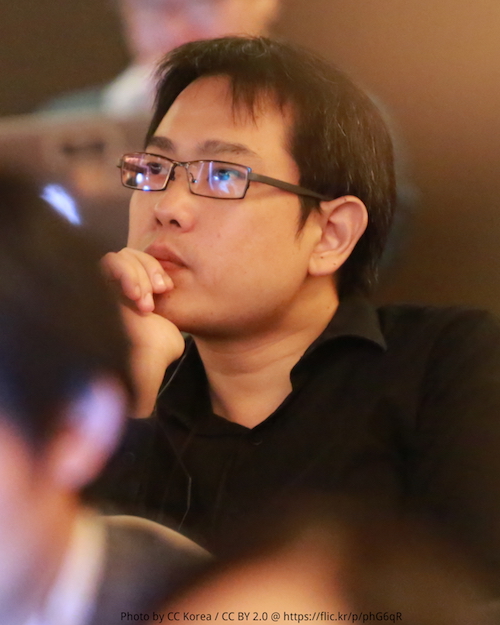 Lucien C.H. Lin, Taiwan
Hi I'm Lucien, the Legal Adviser at Open Culture Foundation. I have been a participant of CC Taiwan since 2007 – for quite a time. The past few years, I have engaged in the Open Data promotion activities in Taiwan, and successful help the authorities to apply a new Open Government Data license with a CC BY 4.0 switching clause. That makes almost all of the materials provided on the official data portals in Taiwan able to be utilized under CC licenses. I look forward very much to meeting more friends at the Global Summit this year, it's the best occasion that we can share what we do in CC promotion and how we can do that together or learn how to do that in a more collaborative and efficient way. During the summit, I can be found in most of the OpenGLAM sessions, and other legal framework related ones.
---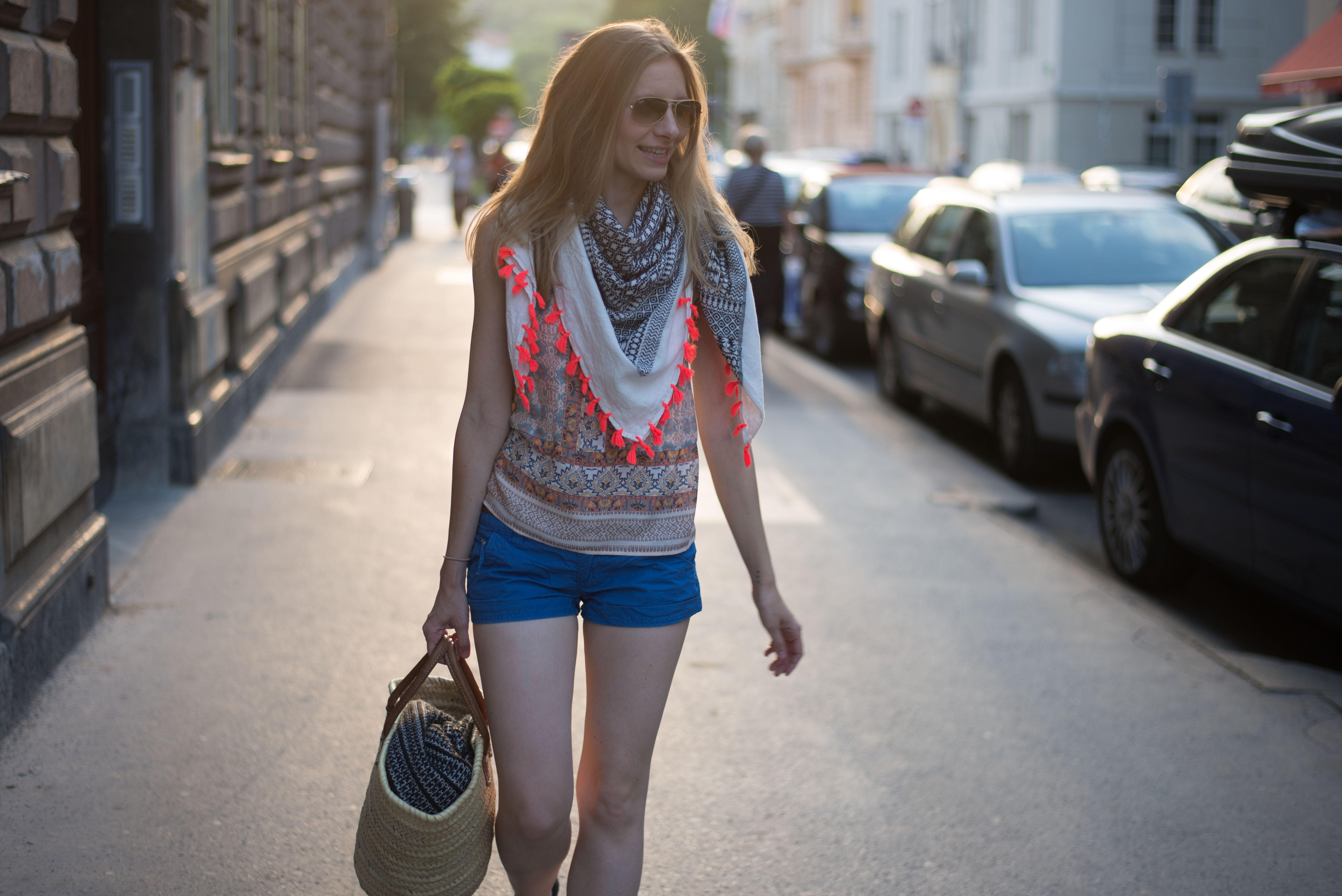 Saša Krajnc, Slovenia
I'm Saša and I work at the Intellectual property institute in Ljubljana, Slovenia. Our institute offers consulting services in the field of IP, but I am very happy and proud, that we can also engage in activities promoting open education and sharing of creative content and advocate for changes of IP laws, which will benefit the open society. I am looking forward to meeting the members of the CC Community and broadening my views at my first Global Summit in the awesome setting of Toronto!
---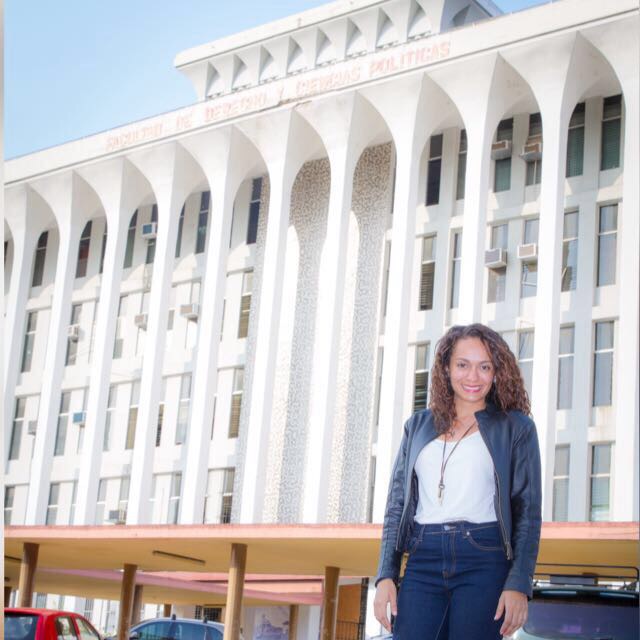 Margorie M. Merel S., Panama
This summit is a great opportunity for all those who wish to research on copyright and contribute to open knowledge.
---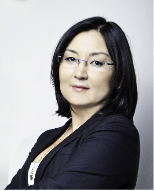 Aisulu Chubarov, Kyrgyz Republic
Thank you for the opportunity to attend the CC Global Summit! I am so excited about it! I have been working over CC licensing issues for several years although there is no formalized CC representation in the Kyrgyz Republic. I am therefore keen to learn more how the CC ecosystem works, how to get involved into the CC network, promote the CC mindset as well as learn about best practices in collecting and promoting open educational content. The schedule of the Summit is so eventful; I wish I could attend all the sessions!
---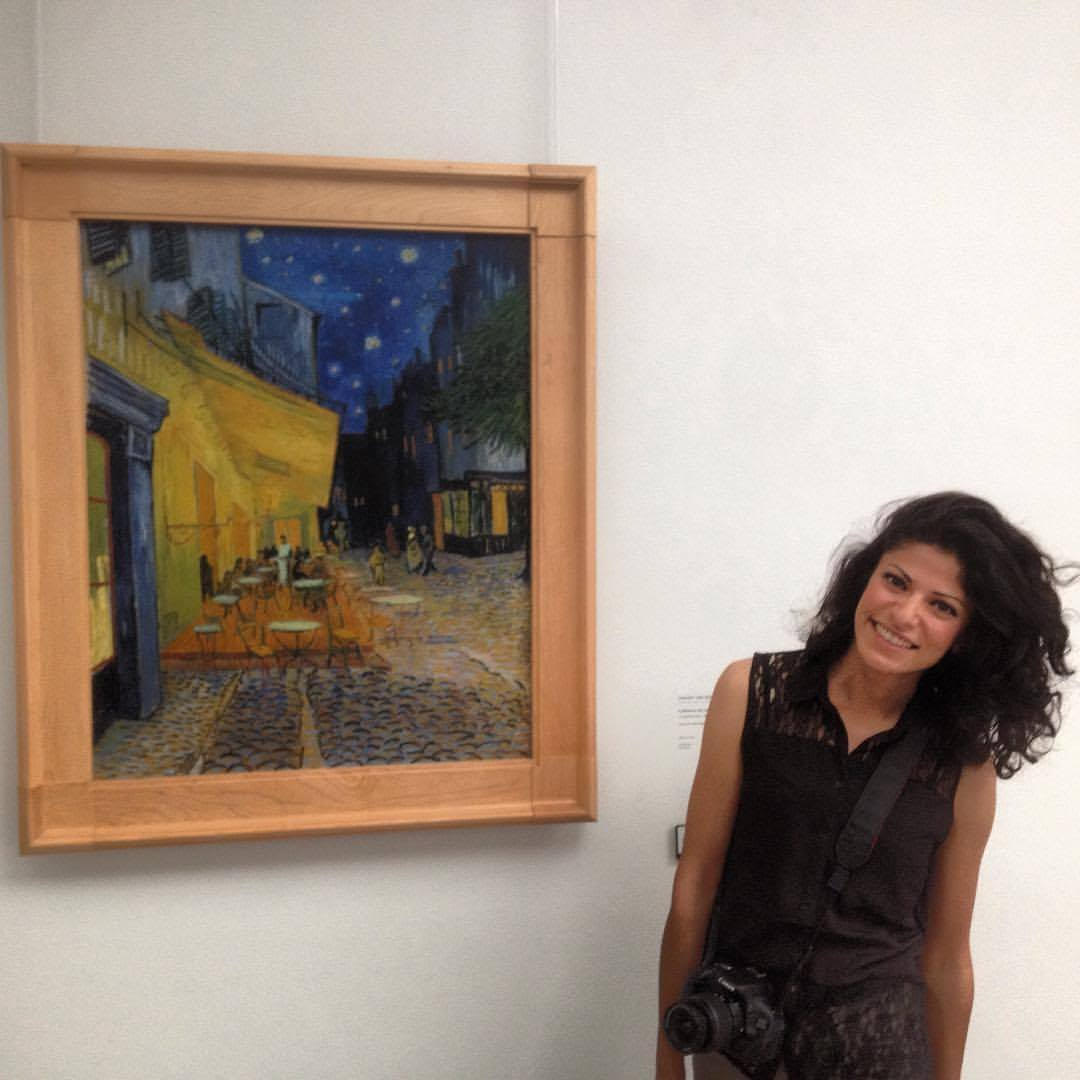 Razan Al-Hadid, CC Jordan project lead
I'll be attending the summit coming all the way from Jordan. I'm so very excited to meet all the folks from all around the globe to pass our experiences and learn from each other. I'll be presenting the session "Faces of the commons in the Arab World" Friday 13th April at 4:00 pm. Catch you there.
---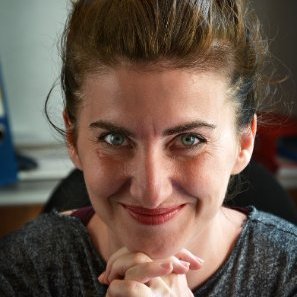 Plamena Popova, Bulgaria
I'm Plamena, part of the CC group in Bulgaria since last year. I am particularly excited of the chance to learn more about the CC initiatives in the area of education/Open Education Movement and ways to contribute to these ideas and developments. Looking forward to a great Summit!
---
Sabreen Taha, Palestine
I'm Sabreen, a freelance TV producer and journalist, and I'm from Jerusalem, Palestine. I have used a lot of material from Creative Commons before but never really understood how this community is building and developing itself. I am very excited to attend the Global Summit because it will be a great change for me to meet new people and learn from their experiences and be able to become part of this community and take all the knowledge back to my people at home.
---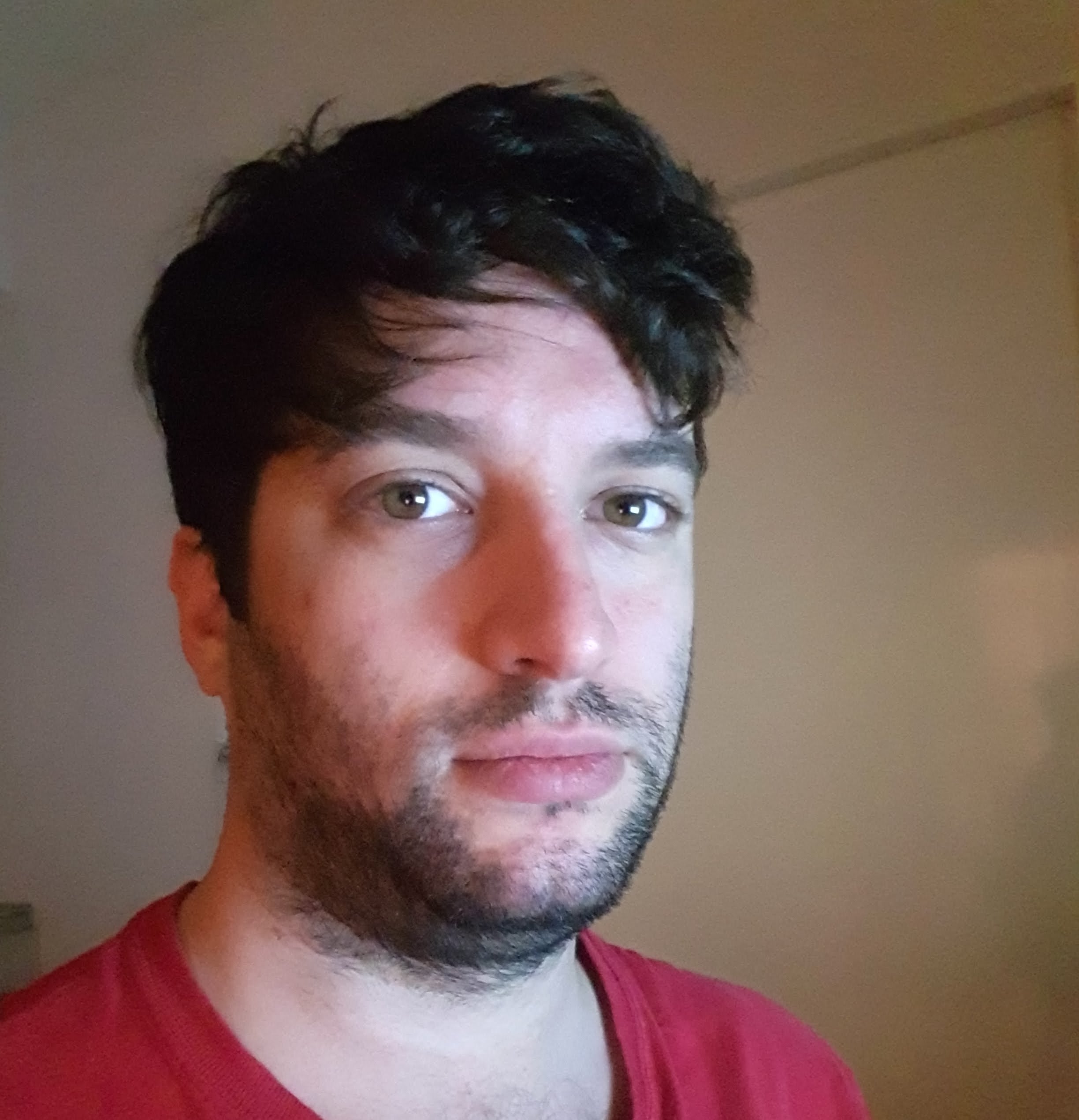 Matías Butelman, Argentina
My name is Mattías. I am a recent member of Creative Commons Argentina. Here in Buenos Aires for the last five years I have been working in areas related to digitization of collections kept in libraries, archives and museums, and both the technological and IP issues associated with the digitization workflow and with sharing the results of digitization online. Structural conditions in Argentina demand sustainable approaches to the technical processes involved in the opening of collections, mainly the use of open source software and hardware. The efforts local organizations must make in order to use these open technological resources subsequently demand close cooperation with other local and also global actors, and the Summit looks like the perfect place to find likeminded people from around the world interested and passionate about these issues and the wider open movement.
---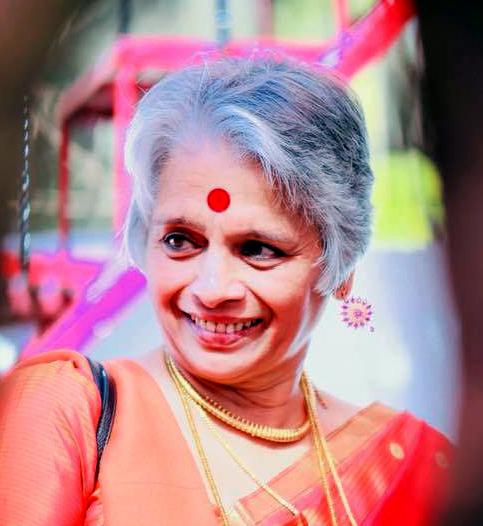 Savithri Singh, India
I've been an advocate of Creative Commons for more than a decade. CC and openness has really changed my outlook on academics and life! I'm excited about the Global Congress. I hope to meet a lot of people who think alike on access, and share and learn. Looking forward to an exciting summit!
---
Salim Al Kharusi, Oman
I work as Deputy Director of the Department of Human Sciences Curriculum Development for English Language, at the Omani Ministry of Education.
I am so glad that have been offered a scholarship to attend the CC Global Summit and I am sure that such a valuable opportunity will further expand my knowledge and experiences in the fields of commons, open resources and copyright. It will also be an exceptional chance to meet people/professionals from different countries and to connect to community members and professionals who share the same interest. I am so excited to be at the event and have started counting down the days before the event. Looking forward to meeting you in Toronto at the CC Global Summit, April 2018, and to exchanging ideas and thoughts with you.
On this occasion, I would like to express my sincere thanks and gratitude to the organizing committee and all those who are sponsoring this event. without them I would not have been here at this summit and there would not also have been a CC Summit. Wishing them all the best and all success.
---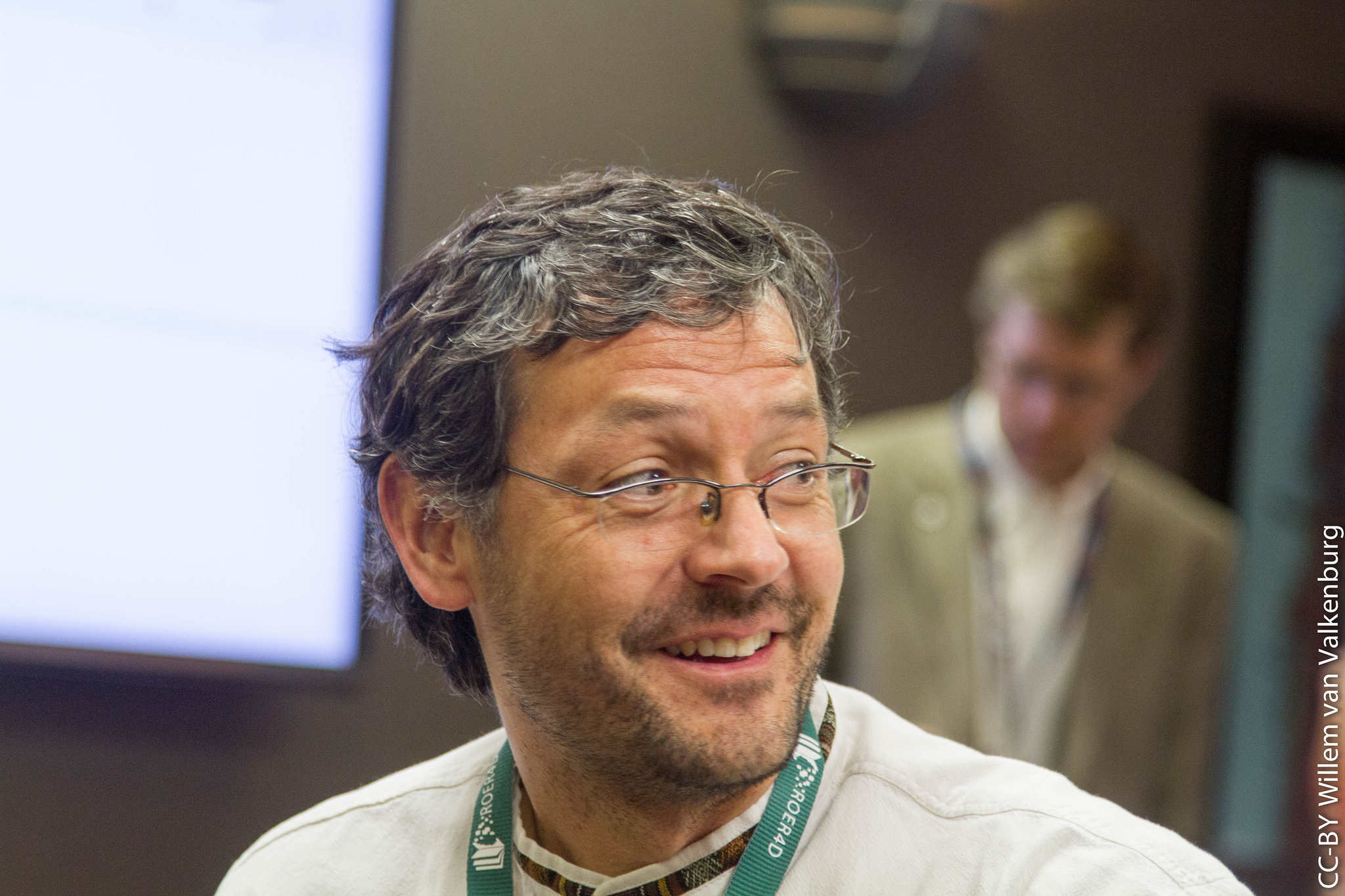 Werner Westermann, Chile
I am Werner, an open education advocate, activist and researcher.  Comming to the Summit from Santiago, Chile, my affiliation is the Library of National Congress of Chile where I run a Civic and Citizenship Education Program.  There I am working on the emergent trend of Digital Citizenship education where I'll be presenting as strategy to mainstream educational commons, alongside Jenni Hayman, on a very interesting and interactive workshop, so everyone invited!!!  Also, the Summit will be setting to launch joint projects with REBUS Foundation and Ryerson University looking to build Open Textbooks.
---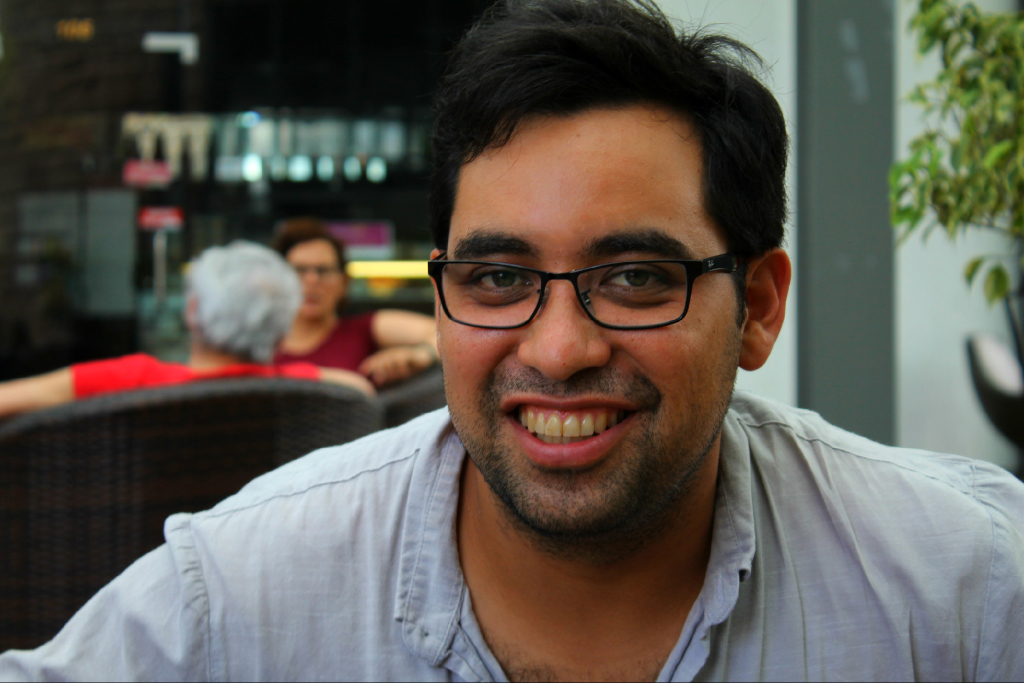 Emilio Velis, CC El Salvador
I'm attending my second summit, ready to explore new ways with collaborating with other chapters and projects, as well as to represent and support the incredible work that the Latin American network is already doing. I believe in sharing as much as you can, and to build an open future for those who currently have no access! I'm looking forward to see you all soon! You can find me on Slack and Twitter as @dbsnp.