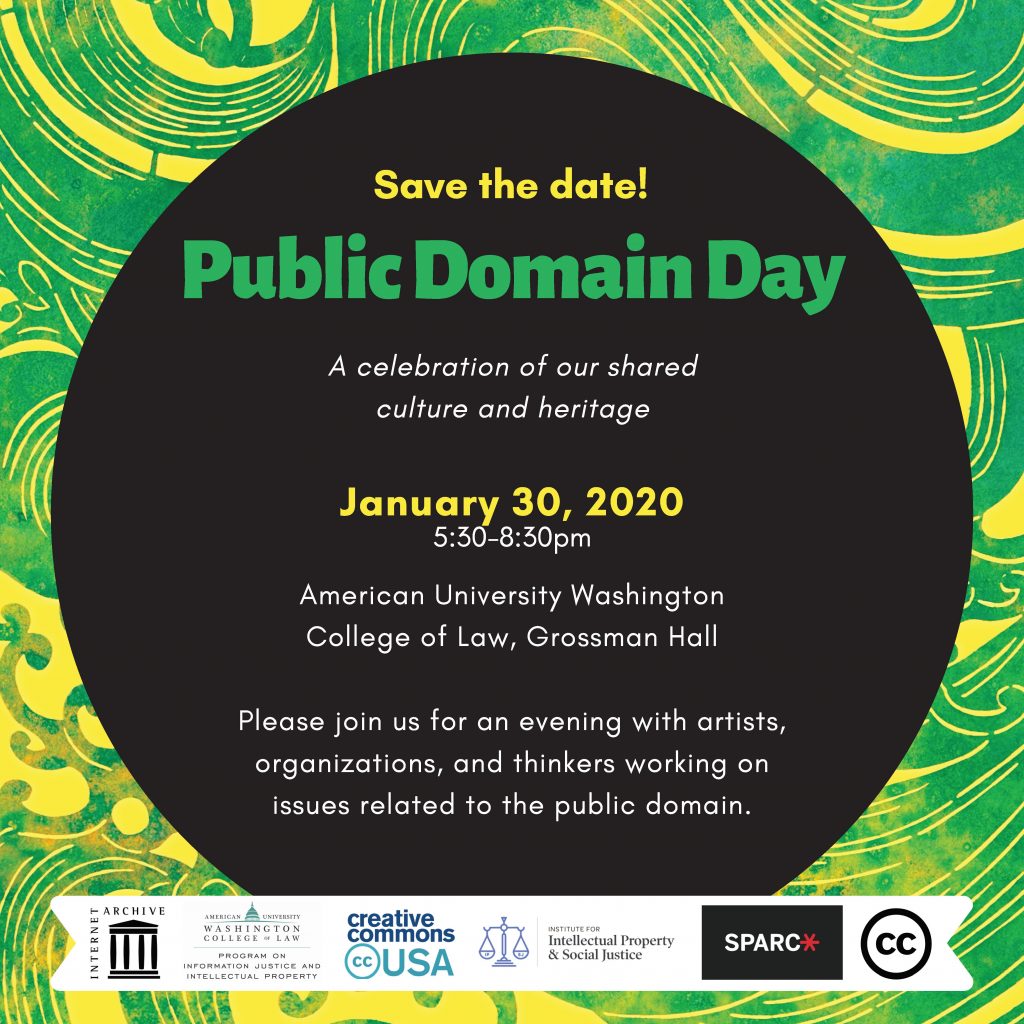 Creative Commons is thrilled to announce that the second Public Domain Day celebration is happening on January 30, 2020 in Washington, D.C. We're working with our friends at the Internet Archive, the Program on Information Justice and Intellectual Property at American University Washington College of Law, Creative Commons USA, the Institute for Intellectual Property & Social Justice, and SPARC to put together a terrific line-up of artists, organizations, and thinkers working on issues related to the public domain.
Registration is free—and open now! Please join us for an evening of celebrating our shared culture and heritage. Be on the lookout for more information coming soon.
January 30, 2020 | 5:30-8:30pm
American University Washington College of Law, Grossman Hall
4300 Nebraska Ave., NW, Washington, D.C. 20016
See also: A Grand Re-Opening of the Public Domain (our January 2019 event marking the "re-opening" of the public domain in the United States).