Over the weekend, news emerged that upset even the most ardent skeptics of open access. Under the headline, "Trump vs Berlin" the German newspaper Welt am Sonntag reported that President Trump offered $1 billion USD to the German biopharmaceutical company CureVac to secure their COVID-19 vaccine "only for the United States."
In response, Jens Spahn, the German health minister said such a deal was completely "off the table" and Peter Altmaier, the German economic minister replied, "Germany is not for sale." Open science advocates were especially infuriated. Professor Lorraine Leeson of Trinity College Dublin, for example, tweeted, "This is NOT the time for this kind of behavior—it flies in the face of the #OpenScience work that is helping us respond meaningfully right now. This is the time for solidarity, not exclusivity." The White House and CureVac have since denied the report. 
Today, we find ourselves at a pivotal moment in history—we must cooperate effectively to respond to an unprecedented global health emergency. The mantra, "when we share, everyone wins" applies now more than ever. With this in mind, we felt it imperative to underscore the importance of open access, specifically open science, in times of crisis.
Why open access matters, especially during a global health emergency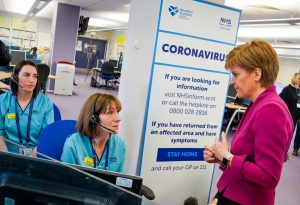 One of the most important components of maintaining global health, specifically in the face of urgent threats, is the creation and dissemination of reliable, up-to-date scientific information to the public, government officials, humanitarian and health workers, as well as scientists.
Several scientific research funders like the Gates Foundation, the Hewlett Foundation, and the Wellcome Trust have long-standing open access policies and some have now called for increased efforts to share COVID-19 related research rapidly and openly to curb the outbreak. By licensing material under a CC BY-NC-SA license, the World Health Organization (WHO) is adopting a more conservative approach to open access that falls short of what the scientific community urgently needs in order to access and build upon critical information. 
All publicly funded organizations should: 1) Adopt open access policies that require publicly funded research to be made available under an open license (e.g. CC BY 4.0) or dedicated to the public domain. In practice, this means research articles and data can be freely reused by others, thereby enhancing collaboration among scientists and accelerating the pace of discovery. 2) Ensure all educational resources (such as videos, infographics and other media tools) are also openly licensed to facilitate dissemination of reliable, practical information to the public.
The current race to find a vaccine for COVID-19 exemplifies why rapid and unrestricted access to scientific research and educational materials is vital in the most open terms possible. Due to the very nature of the illness, including the fact that it was completely unknown to scientists before the outbreak and is now global, it's impossible for just one organization, institution, and/or government to tackle this crisis alone. In fact, current global efforts to find a vaccine for COVID-19 wouldn't be possible without Chinese health officials and researchers initially sharing critical information on the nature of the virus in early January 2020.  
We find ourselves at a pivotal moment in history—we must cooperate effectively to respond to an unprecedented global health emergency. The mantra, "when we share, everyone wins" applies now more than ever.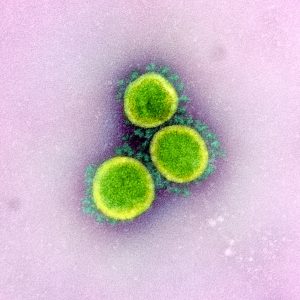 With cases of COVID-19 quickly surpassing 200,000 globally, there is a growing urgency for the entire scientific community to work together with health officials worldwide to find and make available treatments and vaccines. On March 13, government science advisors from 12 countries published an open letter asking publishers to make scientific research and data on COVID-19 open access. "Given the urgency of the situation," the letter said, "it is particularly important that scientists and the public can access research outcomes as soon as possible." Additionally, educational materials made available by intergovernmental organizations such as the WHO should be made openly available without any restrictions—this is not only necessary in this global emergency, but is consistent with their public mission and mandate.
Before this open letter was published, many scientists had already begun making their work and data open access using preprint platforms like bioRxiv, ArXiv, and Gisaid. This past week, the nonprofit organization Free Read received over 32,000 signatures on its petition to "unlock coronavirus research." In response, publishers like Elsevier, Oxford University Press, Springer Nature, and The Lancet began removing paywalls from COVID-19 related articles. Media outlets across the world, including the New York Times, Bloomberg, The Atlantic, Clarin, Publico, Globo, and Folha are also removing paywalls from their COVID-19 content. Individual scientists, in collaboration with media outlets, have even started to release informative graphics communicating complex scientific concepts under open licenses. For example, this GIF by infectious disease expert Dr. Siouxsie Wiles illustrating how we can "flatten the curve" was released under a Creative Commons Attribution Sharealike license (CC BY-SA 4.0) and has been translated into over 10 different languages!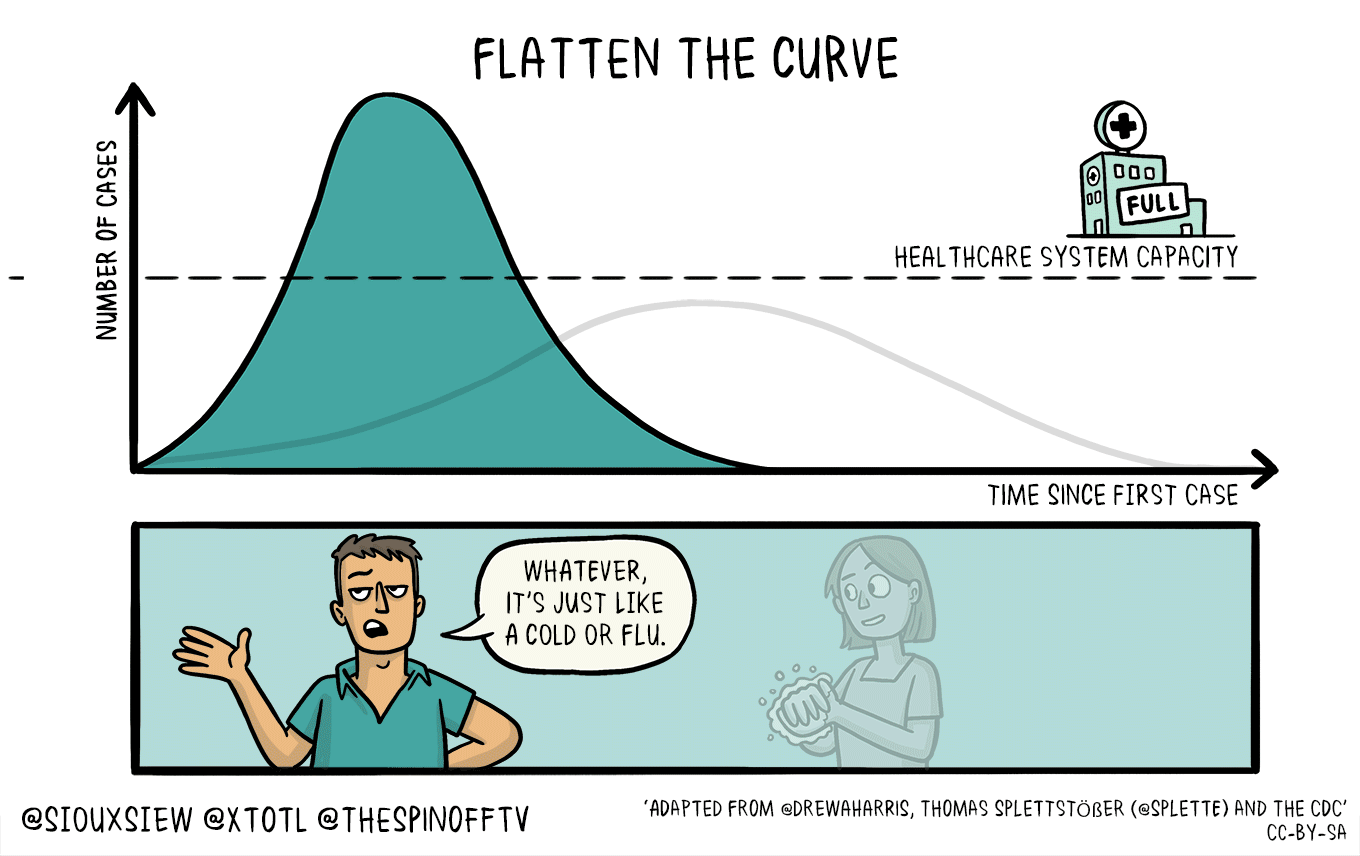 Many open science advocates applaud these efforts to open access to scientific research on COVID-19, but they argue this is something we should've been doing all along. Michael Eisen, a biologist at UC Berkeley and editor of the open-access science journal eLife told WIRED, "Of course this should be the default for ALL science, not just COVID-19 science, and it should have been the default for the past 25 years. But I'm glad to see this happening now."
On its website, Plan S argues that paywalls withhold a "substantial amount of research results from a large fraction of the scientific community and from society as a whole." This, in turn, "hinders the scientific enterprise in its very foundations and hampers its uptake by society." For example, researchers examining the 2014 Ebola outbreak in West Africa found that access to vital knowledge about the virus and the risk factors prior to the outbreak was inhibited by publisher paywalls. They wrote, "Although access to knowledge would not of itself have prevented or averted the Ebola epidemic, better-informed health officials might have taken timely preventive measures and been better equipped to mitigate risks during and after the outbreak." 
Now's the time to implement and improve open access policies
For these reasons, Creative Commons (CC) has urged the adoption of open access policies by organizations and governments, such as UK Research and Innovation (UKRI). CC is preparing comments to inform UKRI's consultation process on its proposed open access policy and will soon be sharing similar comments in response to the U.S. Federal Register's request for information on "Public Access to Peer-Reviewed Scholarly Publications, Data, and Code Resulting From Federally Funded Research." 
CC Licenses have become the international standard in open licensing, and after supporting successful efforts in the creation, adoption, and implementation of open access policies with various governments and institutions, we continue to strongly advocate for open access for the benefit of researchers, industry and the general public. This includes making all information funded by international organizations or national governments available for the broadest reuse. Additionally, CC embraces efforts to clarify how fair use applies in these exceptional circumstances, such as the Public Statement of Library Copyright Specialists: Fair Use & Emergency Remote Teaching & Research. This resource was recently published by a group of expert copyright librarians from colleges and universities across the U.S., including the Massachusetts Institute of Technology.
Thanks to members of our community at CC Uruguay, CC Brazil, and CC Italy this article has been translated into Español, Português, and Italiana. 
For guidance on implementing an open access policy or using the CC License Suite, please contact us at info@creativecommons.org—we're here to help. 
👋 Stop the spread of COVID-19 by taking these steps outlined by the WHO, including washing your hands for at least 20 seconds and social distancing.