Following our recent announcement of a major grant from Arcadia to advance open access at galleries, libraries, archives, and museums (GLAMs), we're excited to officially launch Creative Commons' Open GLAM program. In this post, we share an overview of the program's rationale and briefly introduce our key program areas.
———
GLAMs' public interest mission, rooted in the imperative to make their cultural heritage collections available to their users, is squarely aligned with the open access ethos. Indeed, making their collections as openly accessible, shareable, and reusable as possible is the best way for GLAMs to achieve their mission as they digitize and offer their collections online.  
So, how come only a tiny fraction of the world's GLAMs share their collections through open access initiatives? How come only a tiny fraction are reaping the benefits of open access and hence making a greater impact on the communities they serve through renewed conversations, interactions, and collaborations leading to novel interpretations and experiences? The answer, it seems, is that GLAMs face a host of barriers to embracing open access: from complex copyright rules to conservative institutional policies, practices and mindsets, all the way to financial constraints and concerns.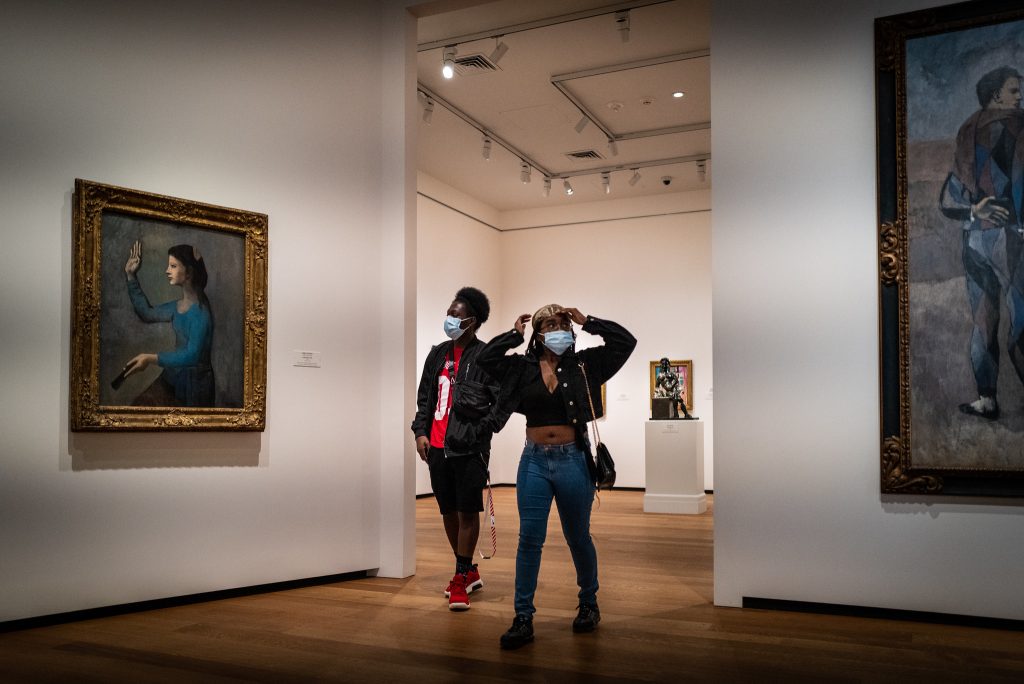 At Creative Commons, we want to help GLAMs overcome these barriers, because if they don't, we will all miss out on the potential of open access to unlock universal access to knowledge and culture, pursuant to the United Nations' Sustainable Development Goals. That's why our new Open GLAM Program will build a coordinated global effort to help GLAMs make the content they steward openly available and reusable for the public good.
Informed by our 2021-2025 strategy and 20th anniversary campaign to ensure better sharing of knowledge and culture, our program is made up of four key components: (1) policy, (2) infrastructure, (3) capacity-building and consulting, and (4) community engagement. In a nutshell, our plans include:
On policy, we'll work to reform the copyright system on a global level to bring it in line with the needs of GLAM institutions and allow them to conduct their legitimate activities; we'll continue to insist that works in the public domain must remain in the public domain; we'll encourage a purposeful policy discourse celebrating open culture as a positive affirmation of the importance of open access and sharing of cultural materials to the fullest extent possible; we'll also engage in conversations on respectful and ethical use of culturally-sensitive materials.
On infrastructure, we'll continue to steward our licenses and tools (especially our Public Domain Mark and Public Domain Dedication Tool) and see to it that they are fit-for-purpose in the GLAM sector's digital sphere. 
On capacity-building, we'll work to transform a diverse range of institutions and move them from closed to open, thanks notably to our GLAM Certificate and suite of training and consulting activities. We'll do our best to make sure institutions are well informed and skillfully equipped at every stage of their openness journey — speaking of, have you had the chance to listen to our podcast with Effie Kapsalis, Senior Digital Program Officer, Smithsonian?
On community engagement, we'll support, empower and contribute to building resilience in the open GLAM community and open movement. In particular, we'll provide a platform to unlock the GLAM sector's potential to create a fairer and more equitable world and continue to support the OpenGLAM initiative.
Want to know more? Do reach out —> info@creativecommons.org
We are currently recruiting a GLAM manager to grow our team. Could that be you? Apply!