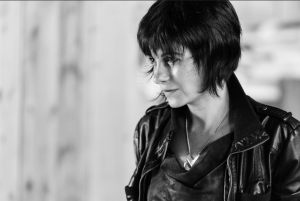 With exactly one month to go until the 2021 CC Global Summit (September 20-24), we are launching our 'Meet the CC Summit Presenter' series to introduce the CC community to some of our amazing presenters from this year's event. First up, we have Primavera De Filippi. Primavera is a Researcher at the National Center of Scientific Research in Paris, and Faculty Associate at the Berkman-Klein Center for Internet & Society at Harvard. Her research focuses on the legal challenges and opportunities of blockchain technology and artificial intelligence, with specific focus on governance and trust. She is the co-author of the book "Blockchain and the Law," published in 2018 by Harvard University Press, and she was recently awarded a €2M grant from the European Research Council (ERC) to investigate how blockchain technology can help improve institutional governance through greater confidence and trust.
Based in📍: Paris, France
Summit Session: Creative NFTs: Using Blockchain Technology and NFTs to Support Creative Commons (access the program here).
How did you get involved with Creative Commons?
I joined Creative Commons France in 2010 as a legal expert.
How many times have you been to CC Global Summit?
Three
In the future, what is something you would like to see at the CC Summit?More NFT related stuff 😊.
Why are you an advocate for Open?
I believe that information should remain open and accessible to all, in order to foster creativity through incremental innovation. The model of artificial scarcity established by copyright law is not ideal for all types of works, especially with the Internet, which is characterized by digital abundance.
"Blockchain can be used for creating digital scarcity and exclusivity, but also to foster creativity and promote digital abundance, we just need more commons-oriented people to work on it!"

What is your proudest achievement?
Bringing my Plantoid art project at Burning Man (www.plantoid.org): Plantoids are blockchain-based life-forms, or mechanical plants using cryptocurrency to reproduce themselves by hiring artists to create replicas of themselves. The goal is to eliminate the figure of the author, by enabling people to fund the art-pieces themselves, rather than their creators, to facilitate their reproduction.
What is the best part of what you do? What is the most difficult part of what you do?
The best part of what I do is exploring the new opportunities that blockchain technology provides, and how they can foster new economic models for artists and creators. The most difficult part is actually getting these opportunities to be implemented in the real world, and adopted by creators.
What is your favorite GIF?

What tool/platform/app are you loving right now?
Notion — a new editor that blends notes, tasks, wikis in one app. 
What is the biggest setback you have experienced? How did you overcome it?
Getting people to understand that not all NFTs are ridiculously energy-consuming, and that different blockchain platforms can be used to provide environmental friendly solutions for NFTs. I am still struggling to overcome it, but it's all about information and education.
If you could only leave people with one message from your summit presentation, what would it be?
Blockchain can be used for creating digital scarcity and exclusivity, but also to foster creativity and promote digital abundance, we just need more commons-oriented people to work on it!
What was the best career advice you ever received? What was the worst career advice you ever received?
I think the best and worst career advice I ever received were essentially the same: 'Like what you do, and you'll never work a day in your life' — very true and very false at the same time 😉.
What would you like to say to Creative Commons on our 20th anniversary?Thank you for all the work and inspiration you've brought to the world ❤️.
What does 'Better Sharing, Brighter Future' mean to you?
Sharing is a skill set that needs to be learned in order to build a more sustainable and cooperative future.
Haven't had a chance to register for the 2021 Global Summit yet? Register here >>