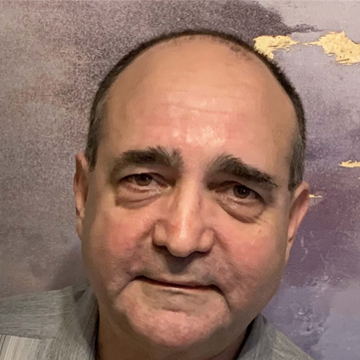 The countdown to the 2021 CC Global Summit (September 20-24) continues, and next up in our 'Meet the CC Summit Presenter' series, we have Leo Cunha, CTO of Curriki.org. In his role, Leo architected and managed the development of the first Open Educational Resources (OER) enterprise-level, standards-compliant, authoring and distribution platform for interactive learning resources. The success and innovation of Curriki's open architecture resulted in its selection as a finalist in the Best Emerging Instructional Technology Solution category for the Codie Awards in 2021. The technology spearheaded by Leo also resulted in Curriki being chosen, alongside the World Health Organization, as one of two non-profit organizations sponsored to participate in the Red Hat Innovation Labs in 2020.
Leo is a seasoned systems architect and education technology executive with over 30 years of progressively challenging experience in management, leadership, and the design and development of mission critical software systems for education.
Based in📍: Cupertino, United States
Summit Session: Project #OPENEDUCATION – Teaching and Learning in Perfect Harmony
How did you get involved with Creative Commons?
Through my work in Open Educational Resources (OER), and the opportunity to be on a call with Dr. Cable Green.
How many times have you been to CC Global Summit?
First time ever.
Why are you an advocate for Open?
I have actively participated in the Open movement since its inception, and have been a proponent and contributor ever since.
"The spirit of sharing is progressive. The better we get at it, the better it will become."
What is your proudest achievement?
Releasing the CurrikiStudio, the OPEN authoring platform for OPEN educational content.
What is the best part of what you do? What is the most difficult part of what you do?
Making a measurable impact in the state of education and equity is the best part of what I do. The most difficult part is ensuring that the spirit of open is not lost among the users of open technologies and creators of open content.
What is your favorite GIF?
What tool/platform/app are you loving right now?
CurrikiStudio – I am amazed at the adoption and imaginative ways our open technologies are being put to use!
What's one new trend that you think the CC community should look out for?
Keeping an eye on the hype around NFTs
What is the biggest setback you have experienced? How did you overcome it?
There are no major setbacks, once you set your mind to overcome whatever life throws in your path.
If you could only leave people with one message from your summit presentation, what would it be?
Share. And Share Alike!
What was the best career advice you ever received? What was the worst career advice you ever received?
I wish I had received career advice much earlier in my life – like as early as middle school!
What would you like to say to Creative Commons on our 20th anniversary?
Don't stop, and don't look back.
What does 'Better Sharing, Brighter Future' mean to you?
The spirit of sharing is progressive. The better we get at it, the better it will become.
Haven't had a chance to register for the 2021 Global Summit yet? Register here >>