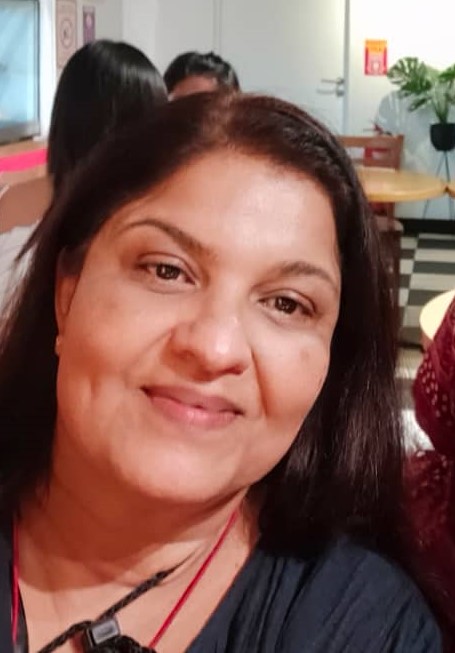 Dr. Suma Parahakaran is one of our presenters at the 2021 CC Global Summit, taking place 20-24 September. In advance of her session at Summit, we caught up with her for a quick Q&A. Suma is currently pursuing her second PhD in Bioethics and Environmental Education at the American University of Sovereign Nations. Suma has a Doctorate in Education in Human Values-based water education from the University of Sydney, Australia. She also holds a Masters in Education from Assumption International University, Thailand. As a curriculum developer, she has conducted training workshops on integration of values and ethics into the curriculum with teachers from Southeast Asia. She is also a module writer (both for blended, online and offline learning). The school under her leadership was nominated for the Japan Education for Sustainable Development (2014 SEAMEO-Japan ESD Award) under the theme of "Fostering Global Citizenship for Sustainable Future". She was also the resource lead and evaluated the Human values based water, sanitation and hygiene program, UNHABITAT (United Nations Human Settlements) (Regional Training of Trainers (TOT) course on Integration of Human Values-based Water, Sanitation and Hygiene Education (HVWSHE).
Based in📍:

Kuala Lumpur, Malaysia 
Summit Session:

Sustainable Environmental Education and Best Practices Integrating Human Values and Ethics
How did you get involved with Creative Commons? 
I heard about it when I was lecturing at the open university.
How many times have you been to CC Global Summit?
Once
In the future, what is something you would like to see at the CC Summit?
Global participation—as it is for the common good.
Why are you an advocate for Open?
Education and medical research must be free for any country to be successful without politicking. 
"I want CC to be the new crest jewel for making a better world!"
What is your proudest achievement?
I specialized in Curriculum Integration of Values and Ethics. 
What is the best part of what you do? What is the most difficult part of what you do?
Research on improving education is the best part. Most difficult is to get schools to take up Values and Ethics as an agenda by policymakers. 
What tool/platform/app are you loving right now?
Taxila Education where I am opening up for Educators (working on it).
What's one new trend that you think the CC community should look out for?
Profiles of CC members, like me, being advertised, so that we can collaborate on our important work, on many platforms. 
What is the biggest setback you have experienced? How did you overcome it?
So far the going has been good! 
If you could only leave people with one message from your summit presentation, what would it be?
LET'S HAVE A BETTER WORLD…. One where love, peace, and sustainable education become the new NORM! 
What was the best career advice you ever received? What was the worst career advice you ever received?
I have followed my own intuition. Worst is people trying to get what they want you to do to achieve their purpose, and not for the common good. 
What would you like to say to Creative Commons on our 20th anniversary?
I want CC to be the new crest jewel for making a better world!
What does 'Better Sharing, Brighter Future' mean to you?
Education for All, People are FOR and by the PEOPLE
 Join us from wherever you are for the 2021 CC Global Summit, which takes place 20-24 September!  Register here >>