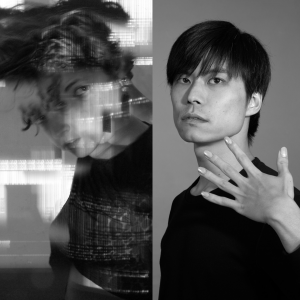 The 2021 CC Global Summit (September 20-24) is fast approaching, only 3 more weeks to go. Up next in our 'Meet the CC Summit Presenter' series, we have a fantastic duo — Flor de Fuego and Naoto Hieda. Florencia Alonso's art practice as Flor de Fuego investigates digital image and media related to live coding, animation, video and the Internet. She produced full-dome live coding projects at the planetariums in Buenos Aires and Bogota, and at Domo Lleno 2019 with Iris Saladino. She was part of Mutek Montreal with Amplify DAI. With Francisco Raposeiras, they form a duo "c0de p03try" exhibited at JSAmsterdam Nation Conference, Experimental Video Festival Pumpumyachkan (Peru), and the International Conference on Live Coding (Ireland). As part of CliC (Collective of Live Coders), she participated in + CODE in Buenos Aires, and other live coding events, and as a VJ. Alonso actively collaborates in the development of Hydra, software created by Olivia Jack, giving talks and workshops in Argentina. A professor at the Faculty of Fine Arts of the UNLP, she is currently doing her thesis in Plastic Arts, and is associate of the Chair of Photography and Digital Image at the Faculty of Fine Arts.
Naoto Hieda is a Japanese artist based in Cologne, Germany. They challenge the current paradigm of productive coding to speculate its new form, namely post-coding, through their neurodiverse perspective and live coding experiences. The duo co-founded Hydra community meetups at venues including NODE20 (Germany), and presented hybrid media installation GlitchMe at CODAME (US).
Based in📍: La Plata, Argentina ; Cologne, Germany 
Summit Session: Glitch Vacations
How did you get involved with Creative Commons?
We use CC licenses, and also Naoto presented at the CC global summit 2020.
How many times have you been to CC Global Summit?
Second time
What was your favorite CC Global Summit?
It's gonna be this one 😊
In the future, what is something you would like to see at the CC Summit?
Workshop sessions — to create something together!
What is the best part of what you do? What is the most difficult part of what you do?
The best part: we enjoy the process of working together (often funny).
The difficult part: we have to finish working and go to sleep.
What is your favorite GIF?
What tool/platform/app are you loving right now?
Hydra (live coding environment) – we use it a lot for creating visuals and for the upcoming performance.
If you could only leave people with one message from your summit presentation, what would it be?
"Glitch me"
What was the best career advice you ever received? What was the worst career advice you ever received?
Flor: Stop dividing discipline as if it's a slice of pizza (best advice).
Flor: don't wear a skirt with trousers (worst advice).
There are only 3 more weeks until the 2021 CC Global Summit, taking place virtually from September 20-24. Haven't had a chance to register for the 2021 Global Summit yet? Register here >>