Meet the CC Summit Presenter: Shweta Mohandas
Events
The next presenter in our 'Meet the CC Summit Presenter' series is Shweta Mohandas. Shweta is a Researcher at the Centre for Internet and Society, India. Her areas of work and interest include Artificial Intelligence, Privacy, and Intellectual Property Rights, and India's policies surrounding them. She is currently researching on the development and use of voice-based technologies in India, with a focus on languages, accessibility and privacy.
Based in?: India
Summit Session: Making Voices Heard: Challenges and Opportunities for Open Access Voice Technologies
In the future, what is something you would like to see at CC Summit?
I would like to see more sessions on law and policy, as well as sessions based on emerging technologies.
What is your proudest achievement?
To be listed as 100 Brilliant Women in AI Ethics for 2020.
What is the best part of what you do? What is the most difficult part of what you do?
The best part is researching and writing, and hoping that it helps make the internet a safer and more accessible place. The most difficult part is the wait and anticipation over government policies, or the sheer speed at which they are passed at times. And I need to be always keep an eye on what is happening in AI, and Privacy. 
What tool/platform/app are you loving right now?
Right now I love Reddit! where I can follow discussions on my favorite shows, plant care, and see tons of cat photos.
What's one new trend that you think the CC community should look out for?
I would say computer generated art and NFTs.
If you could only leave people with one message from your summit presentation, what would it be?
Please help us keep the conversation on voice interfaces forward, and do read and share our report. ? 
What would you like to say to Creative Commons on our 20th anniversary?
Hope there are many many more, and the community grows stronger each year. 
What does 'Better Sharing, Brighter Future' mean to you?
Making work publicly accessible helps more people than you can imagine. As a researcher, I have been able to read and learn new ideas and approaches because of open and publicly available research.
Only 2 days to go until the 2021 CC Global Summit on September 20-24. Join us from wherever you are as we explore the latest developments in the Open Movement, celebrate 20 years of Creative Commons, and consider what the future of Open holds. Register here >>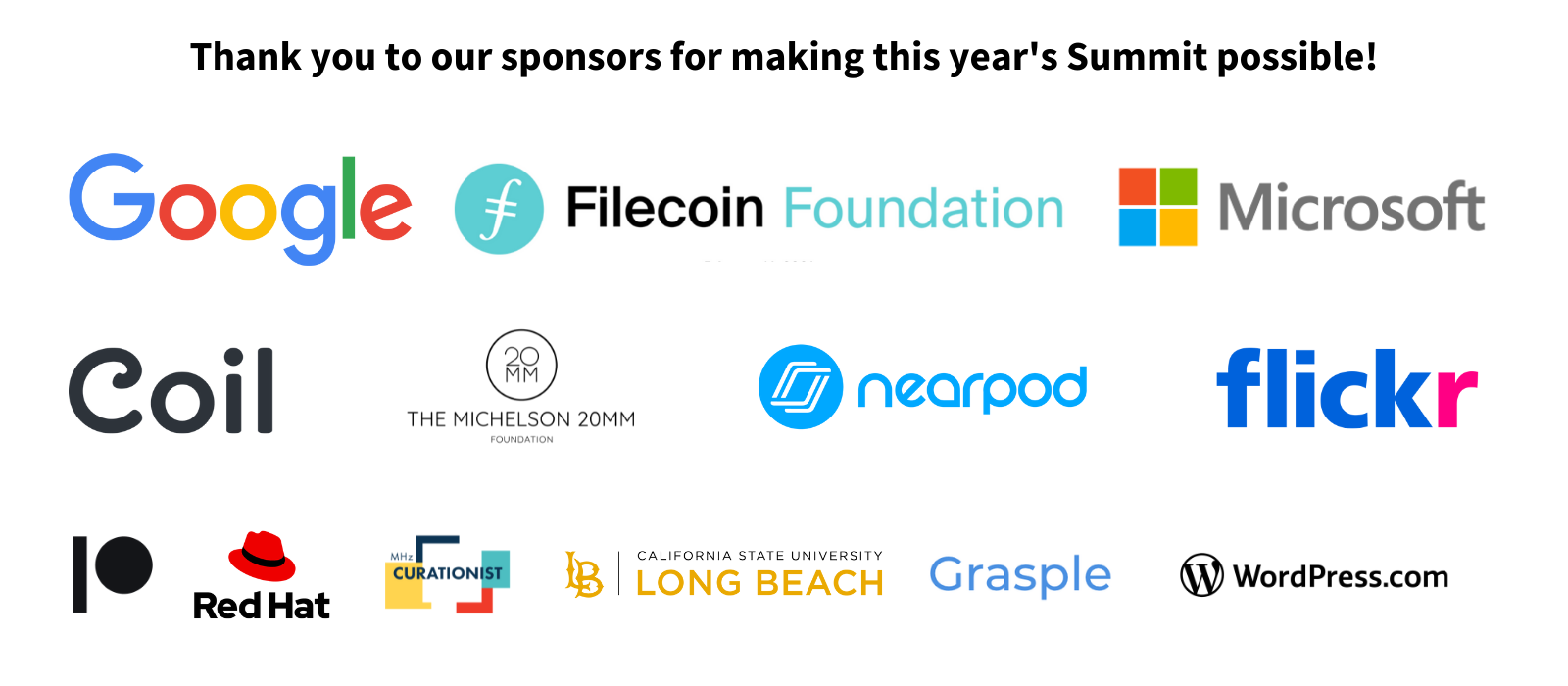 Posted 18 September 2021
Related posts