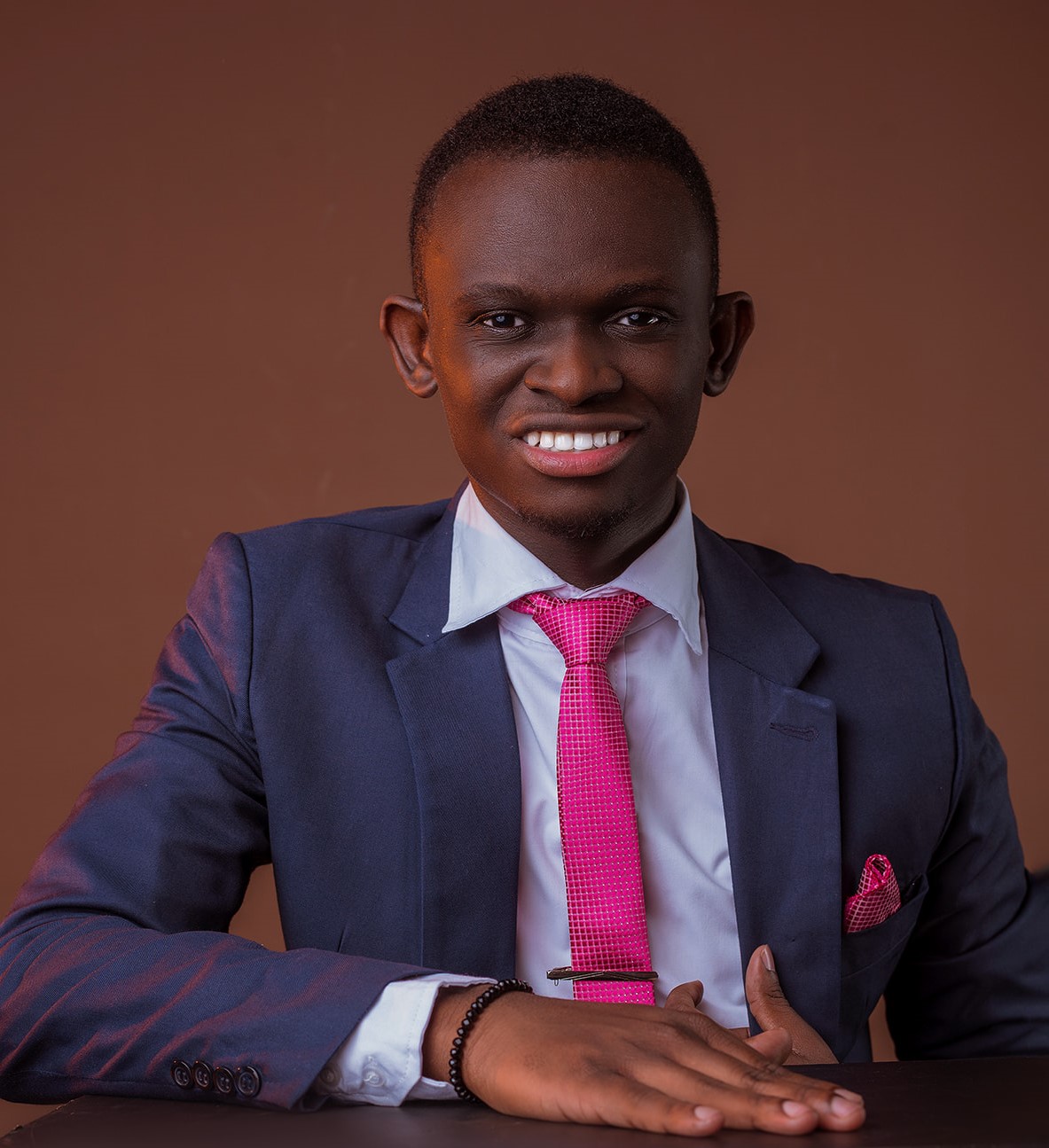 Next up in our 'Meet the CC Summit Presenter' series, we sit down with Ebenezar Wikina. Ebenezar is the founder of Policy Shapers, the world's first open source platform for policy ideas led by young people. He also currently serves as Advocacy Program Coordinator at PIND Foundation, a corporate social initiative of Chevron Corporation. Ebenezar sits on the British Council's UK-Africa New Narratives Youth Advisory Board, where he represents West Africa, and the Board of Trustees of the Sickle Cell Awareness and Health Foundation. He is a senior category judge of the Queen's Commonwealth Essay Competition, the world's oldest international writing competition for schools, and International Judge of the Association for International Broadcasting Awards (AIBs) based in London. Ebenezar is also a member of the World Economic Forum's Expert Network, the G20 Civil Society Working Group on Education, the Open Government Youth Collective, and the Internet Society. He had previously worked as a policy volunteer at the United States Congress, Guest Lecturer at Ken Saro-Wiwa Polytechnic, Technical team member at the Rivers State Government SDGs office, and TEDx Organizer. This extensive work has earned him several awards and recognition, including the first-ever Soundcity MVP Award for Community Development, the Nigerian Economic Summit Group Bridge Fellowship, the Mandela Washington Fellowship, Future News Worldwide, the Global Investigative Journalism Network fellowship, the inaugural list of 100 most influential young Nigerians, to mention a few. Ebenezar is an alumnus of the London School of Journalism, Harvard Kennedy School, and the Stanford Centre for Professional Development.
Based in 📍 : Port Harcourt, Nigeria
Summit session: How Open Data can Drive Transparency and Transformation in Virtual Universities
How did you get involved with Creative Commons?
I had always known about CC's licenses since I started blogging in 2009. However, last year while I was building the Policy Shapers website, an open source platform for policy ideas, with my team, I got a chance to learn more about each license and the great work done by Commoners around the world.
How many times have you been to CC Global Summit?
This is my first time
In the future, what is something you would like to see at CC Summit?
CC already has a great line up of youth speakers, and I would love that to continue moving forward, especially young keynote speakers.
"To ensure that the internet is useful and dynamic for future generations, I believe we must continue to advocate for open collaboration and sharing."
Why are you an advocate for Open?
I believe that all of what we enjoy today on the internet is a result of the open internet model. To ensure that the internet is useful and dynamic for future generations, I believe we must continue to advocate for open collaboration and sharing. The pandemic has shown us that in moving forward, we cannot achieve success or immunity on our own. When we openly share, we can do more and we can go far together.
What is the best part of what you do? What is the most difficult part of what you do?
The best part is that we are inspiring the next generation of policymakers and equipping them with the knowledge needed to reach their full potential. Through our work at Policy Shapers, we are also contributing to the intensity of the open movement.
The most difficult part is that all of us on the team already have 9-5 engagements. Some of us are doing our Master's, one person is doing a PhD, and we all have other jobs. It can be so difficult pulling everyone together at the same time, knowing fully well that we are volunteering for the cause, and Policy Shapers cannot afford to pay any of us a salary yet. However, we keep pushing ourselves and finding ways to make it work.
What is your favorite GIF?
What tool/platform/app are you loving right now? Why?
I know this makes me sound ancient, but I am really enjoying Slack right now for the first time ever. I used to find it very complicated in the past but it makes a lot of sense now.
What's one new trend that you think the CC community should look out for?
I am currently studying a relatively 'new' field of science called Biomimicry, under a scholarship from Learn Biomimicry based in South Africa. The field looks at nature as a model for solving human problems, knowing that nature has existed longer than all human civilizations, and thus has already dealt with the challenges we are struggling to solve today.
Recently stumbled on an expose about the Internet of the Forest (aka the Wood Wide Web). I find it very cool because we can see how everything is connected in the forest, and how the concept of open sharing and trust is better exhibited in nature, especially in the confines of the forest.
What is the biggest setback you have experienced? How did you overcome it?
Finance and funding to carry out projects have continued to be a major setback or challenge I have experienced in my work so far. To overcome this, I continue to save a lot and deny myself of certain 'pleasures' in a bid to raise funds for our projects and activities. I also continue to apply for grants, fellowships, and other opportunities that give me and my team the chance to advance our work.
If you could only leave people with one message from your summit presentation, what would it be?
Virtual learning has come to stay. To co-create this evolving mode of learning, it is important for institutions and learners to work together and open up data sets that can help increase understanding of learning outcomes in this era.
What was the best career advice you ever received? What was the worst career advice you ever received?
Best – Don't wait to finish school before your life starts. It has already started. This came at a time when I was rewriting the University Matriculation examination in Nigeria, trying to secure admission into the university. That advice made a world of difference, because it is the reason I started to write on the internet back in 2009, rather than waiting to graduate from school before practicing.
Worst – Don't think about money. So I call this advice the worst, because as good as it sounds, I have learned from experience that even though you should not make money your sole motivating factor, it is important to always have a financial plan. Money is the fuel of society, and if you never think about it, you'd sooner or later hit a roadblock.
What would you like to say to Creative Commons on our 20th anniversary?
Thank you for the amazing work. Posterity will surely be grateful to you, because your work is the lifeblood of the internet and its future.
What does 'Better Sharing, Brighter Future' mean to you?
It means that as we continue to find better ways to share ideas, products and solutions on the internet, we'd directly be working towards a brighter future for ourselves and generations to come.
Join us from wherever you are from 20-24 September for the 2021 CC Global Summit as we explore the latest developments in the Open Movement, celebrate 20 years of Creative Commons, and consider what the future of Open holds. Register here >>