You can now rewatch the 2021 CC Global Summit Panel Presentations!
Events
Last week, we released the five keynotes from CC Summit 2021. This week, we're back with seven panel presentations from the event. Our Summit panels this year featured thought leaders, pioneers and community members who shared their insights on emerging trends and innovations in Open. Whether you missed them live or want to replay them to soak up all the knowledge shared — there is something for everyone!
Empowering Digital Creators


In 'Empowering Digital Creators' our panel has a dynamic conversation celebrating paths to supporting creativity and innovation online. There are so many resources available for digital creators to thrive. Hear directly from creators and those steering the platforms that support them.
The New Palmyra Project
New Palmyra Project (aka #NEWPALMYRA) is an effort to reconstruct the ancient city of Palmyra, one of the most significant heritage sites in the world, as an immersive virtual environment, based on archaeological and other clues. This panel reflected on the project's history from 2005 to the present, including founder Bassel Khartabil's vision, the open community's efforts since, and the importance of openly and digitally preserving these sites.
Link Rot
Link rot (also called link death, link breaking, or reference rot) is the phenomenon of hyperlinks tending over time to cease to point to their originally targeted file, web page, or server due to that resource being relocated to a new address or becoming permanently unavailable. This panel had an informative discussion around the Internet's ability to preserve information and knowledge.
Women in Open
In this panel, four amazing women at the forefront of open have an insightful discussion on the contributions women have made to the open movement and how to inspire future generations. The panel are past CC employees, board members and current community members—each share their journey in open, speak about their work and talk about what excites them most about the future of open. 
The Future of the Internet: A Digital Rights Approach
In this panel, digital rights experts examined emerging trends shaping our digital world. They addressed issues around open access to information, privacy, data protection, and fundamental freedoms, including free expression. They contemplated the threats and opportunities for the internet to support freedom, justice, democracy and innovation in the digital age. Enjoy insights into what our digital future might look like, as we co-imagine future online spaces based on open and democratic principles.
Edutainment, Open Pedagogy and Empowered Learning
This panel of teachers and students discussed their work with Tract, a peer-to-peer education space where students create media, clubs, and classes in their voices. Legendary educator Esther Wojcicki, Tract CEO Ari Memar, and Tract Creators Carissa Cabrera and Gibran Nassif shared the importance of bringing together student agency, problem based learning, student directed learning, media creation, and CC licensed open educational resources into student created learning pathways. Empowering students to think critically and independently, and openly sharing their creative expressions, is the key to solving the world's biggest challenges.
Open Innovation – Covid & Beyond
The past year has brought home just how much health, the environment, and other concerns are intertwined with technology. Urgent crises depend on our ability to access information, share ideas, and scale innovations. In this recording, our panelists reflect on how the open movement has revolutionized accessible knowledge to empower communities worldwide in response to the COVID-19 pandemic, as well as longer-term issues.
What's next?
We have two more panel presentations to release—they will be available next week, keep an eye on the CC blog & Youtube channel. Between now and the end of the year, we will be sharing many of the other session recordings that took place during the 2021 CC Global Summit. Thank you for your patience and understanding during this process! 
Missed the CC Global Summit? Take a look at our wrap-up!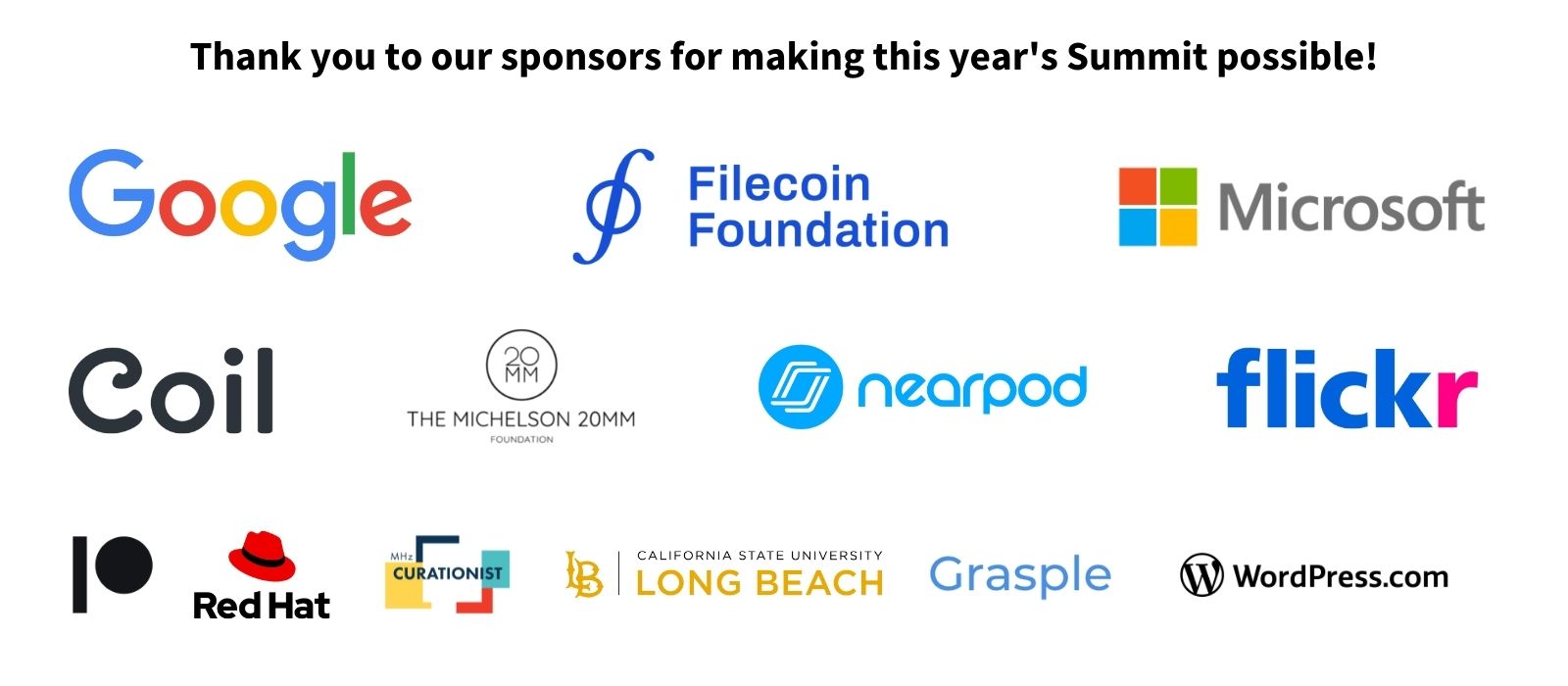 Posted 22 October 2021
Tags
Related posts