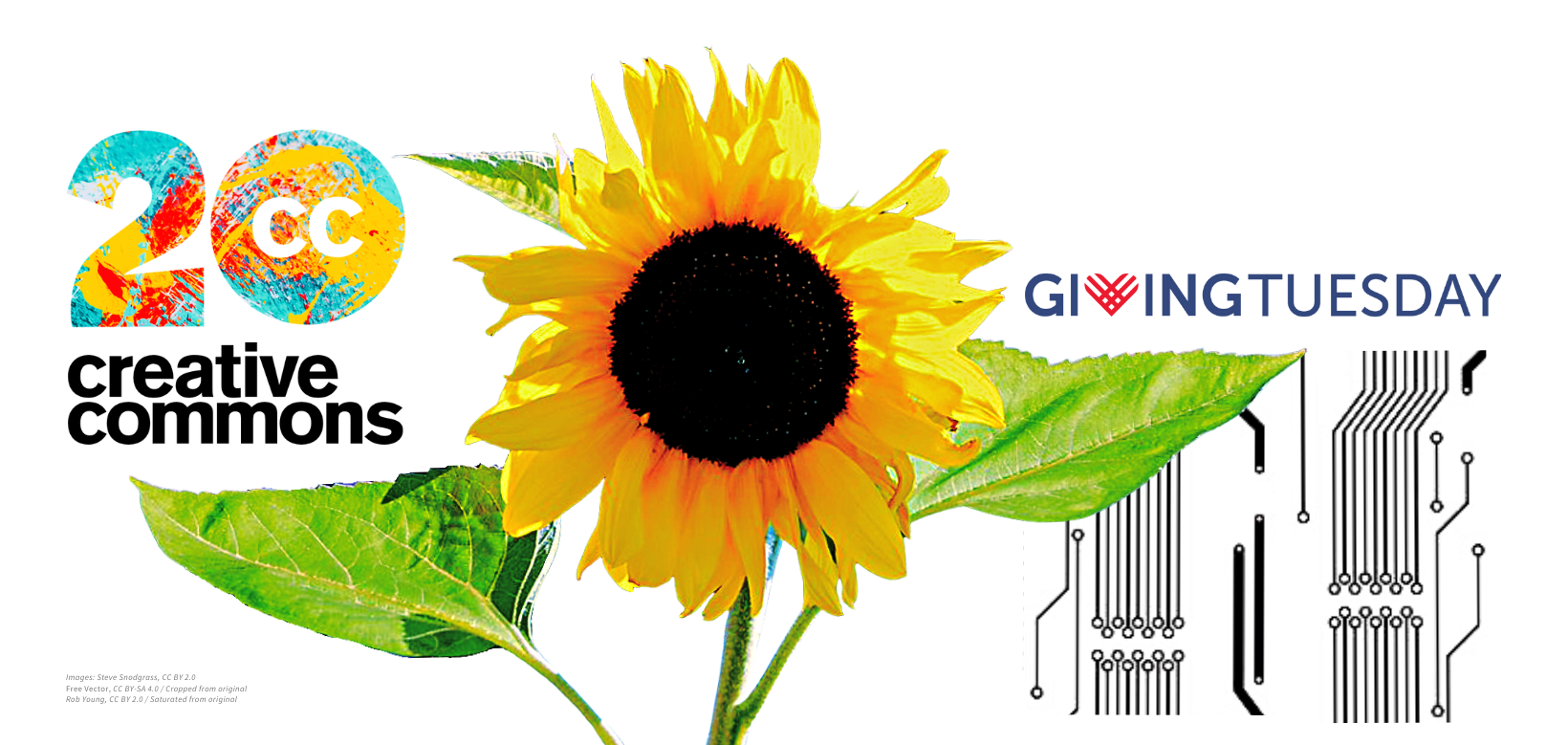 In the weeks leading up to #GivingTuesday on November 30th, we're spotlighting leaders in the Open Movement and encouraging you to support our Better Sharing, Brighter Future campaign. 
We're inching toward our $100,000 goal and hoping you can help us out. The good news is every donation up to $30,000 will be matched. You can transform your $25 donation into a $50 one. 💫
Last week, we took a look at the work of historian, critic, author and podcast host Tyler Green, who highlighted how Open Access to art history is critical in strengthening our understanding of the past. 
This week, we're featuring dynamic duo Yana Buhrer Tavanier and Pavel Kounchev, two of three co-founders of Fine Acts, a global creative studio that encourages experimentation and collaboration across disciplines to inspire social change. Yana and Pavel met on Twitter over a decade ago, united in their drive for activism that centers art, experimentation and play. 
Fine Acts brings together multidisciplinary teams of artists, activists and technologists to prototype compelling works of art aligned with specific human rights campaigns. They publish all completed works under Creative Commons on TheGreats.co for anyone to use and adapt, especially nonprofits and activists who, they say, often lack easy access to the visual materials needed for an impactful campaign. 
"…creating this kind of powerful visual content on social issues does result in raising visibility and engagement. However, it is very difficult for nonprofits to produce it because they very rarely have the resources or the person on their team that could produce these kinds of content. Publishing it under an open license, we do solve such a key problem for many nonprofits or grassroots groups, even individual activists."
Yana and Pavel hope more nonprofits and individuals will embrace play and experimentation in their work, and recognize art as a central strategy in driving social change.  
You can learn more about Yana Buhrer Tavanier and Pavel Kounchev and their organization Fine Acts by tuning into Creative Commons' Open Minds Podcast. 
Join us next week for one final Community Spotlight before #GivingTuesday kicks off on November 30th. 
In the meantime, we invite you to join our Better Sharing, Brighter Future campaign. See below for ways to get involved.

Donate
Make a donation to CC's 20th Anniversary Campaign. Visit our Donor FAQ for information on all the ways to contribute.
Share
Share why you support the open movement or how CC has impacted your work on social media, with the hashtags #CCTurns20 and/or #BetterSharing and tagging @creativecommons.
Listen
Check out our Creative Commons' Open Minds Podcast and share with your friends.
Follow