Want to build a fairer, more peaceful world? Creative Commons does and we are joining over 170 other organizations in New York City during 16–25 September to accelerate progress on the United Nations Sustainable Development Goals (SDGs) during 2022 #GlobalGoalsWeek.
CC's deep engagement with the SDGs comes from two of our fundamental beliefs: First, that the 17 SDGs identify the world's biggest challenges, enabling us all to focus where we need to ensure a better future for all. And second, that we believe addressing these challenges requires that knowledge and culture about them need to be  open and accessible to all so we can solve them. When knowledge and culture are not freely and openly available, only part of humanity is able to learn about and contribute to solutions.
Opening knowledge and culture requires not only robust legal infrastructure for sharing — like CC's open licenses and CC0 public domain dedication — but also intentional practices to support what we call better sharing:
Sharing that is inclusive, just and equitable — where everyone has wide opportunity to access content, to contribute their own creativity, and to receive recognition and rewards for their contributions.
Sharing that is reciprocal — where we rebalance the skewed world we live in now in which a few produce and profit from works that the many consume.
Sharing that is sustainable — where open participation in the public commons is the default rather than the exception.
Connect with CC in NYC During #GlobalGoalsWeek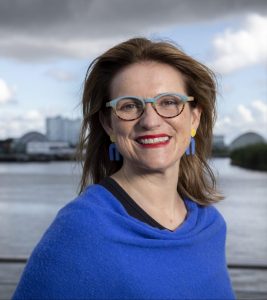 On Friday 23 Sep, CC CEO Catherine Stihler Catherine will join Brewster Kahle, Founder & Digital Librarian at the Internet Archive and Christopher Lewis, President and CEO at Public Knowledge to lead a workshop at Unfinished Live: Want A Better World? Build A Better Internet, in an informal and intimate conversation about why they are initiating "a movement for a better internet," and the public interest values that drive their work. Catherine is also a panelist on Tuesday, 20 Sep on Forging a More Equitable Internet hosted by the Global Blockchain Business Council as part of Blockchain Central UNGA, and is a panelist on Wednesday 21 Sep on Incorporating Principles of Sustainability in the Future of Work hosted by the Business Council for International Understanding.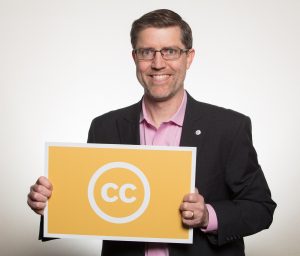 Dr. Cable Green, CC's Director of Open Knowledge will be attending UN meetings on Saturday 17 September: Effective Educational Ecosystems: Solutions for Open Digital Content (1:30–2:30pm ET livestream) and Transforming Education for Sustainable Development: Implementing the UNESCO OER Recommendation within Multi-Stakeholder Partnerships (4:30–6:30pm ET livestream). Cable will also be attending additional meetings during the week, including the Ministerial Panel Transforming education for prosperity, people and the planet, the SDSN Leadership Council session Tech Innovation for Education and Training, and The Brookings Institution symposium Promises and perils of using new technologies to access, document, and credential learning in the digital age.
Engage with CC to Open Up Your Organization with Better Sharing
We hope to connect with many people during GlobalGoalsWeek and all related events, but we know not everyone will be able to attend in person and everyone will be looking for ways to build on the energy and ideas generated by these extraordinary gatherings. We invite you to connect with CC more deeply to bring open and better sharing into your community and work.
Looking for experts to speak on Creative Commons, open tools and practices, and better sharing? CC staff and community members are available to engage with your community and bring their expertise and experience to your organization, topics, and goals. Tell us more about your event >
Need help bringing the power of openness to meet Sustainable Development Goals? CC works with organizations and governments all over the world to help them integrate tools and practices for open and better sharing into their work to meet the SDGs. Start a conversation with CC >
Is your organization part of the Creative Commons Global Network? Join over 60 organizations from around the world who are dedicated to building the open commons and promoting better sharing in knowledge and culture. Contact us to learn more about our global network >
Want to build your expertise in open practices? The CC Certificate program offers in-depth courses about CC licenses, open practices, and the ethos of sharing in our global, digital commons in three tracks: for educators, for academic librarians, and for professionals working in open culture and GLAM (galleries, libraries, archives and museums). Certificate cohorts start on a rolling basis >