At the end of April, I'll be joining hundreds of open culture advocates at the Creative Commons Summit in Toronto. The program is looking amazing and I'm looking forward to meeting up with friends and colleagues, both old and new.
I'll be wearing several hats at the Summit, and I invite everyone to come and chat with me about any of them!

Greenpeace
To begin with, I can't wait to be in a place where people believe that "sharing is at the core of successful societies". I want to talk about how we're all sharing this critical asset: Our Planet. All of us need to collaborate on ecological issues – it's the only way we're going to solve some of the global problems we're facing.
At Greenpeace, we're redesigning our global web presence to engage with people and to help them act on behalf of our planet. The project, code named Planet 4, is the first openly run project of its size at Greenpeace International. In the workshop "Negotiating for Open", we'll use Planet 4 as a case study and explore open decision and design frameworks to help you and your organization establish relationships that can achieve global impacts.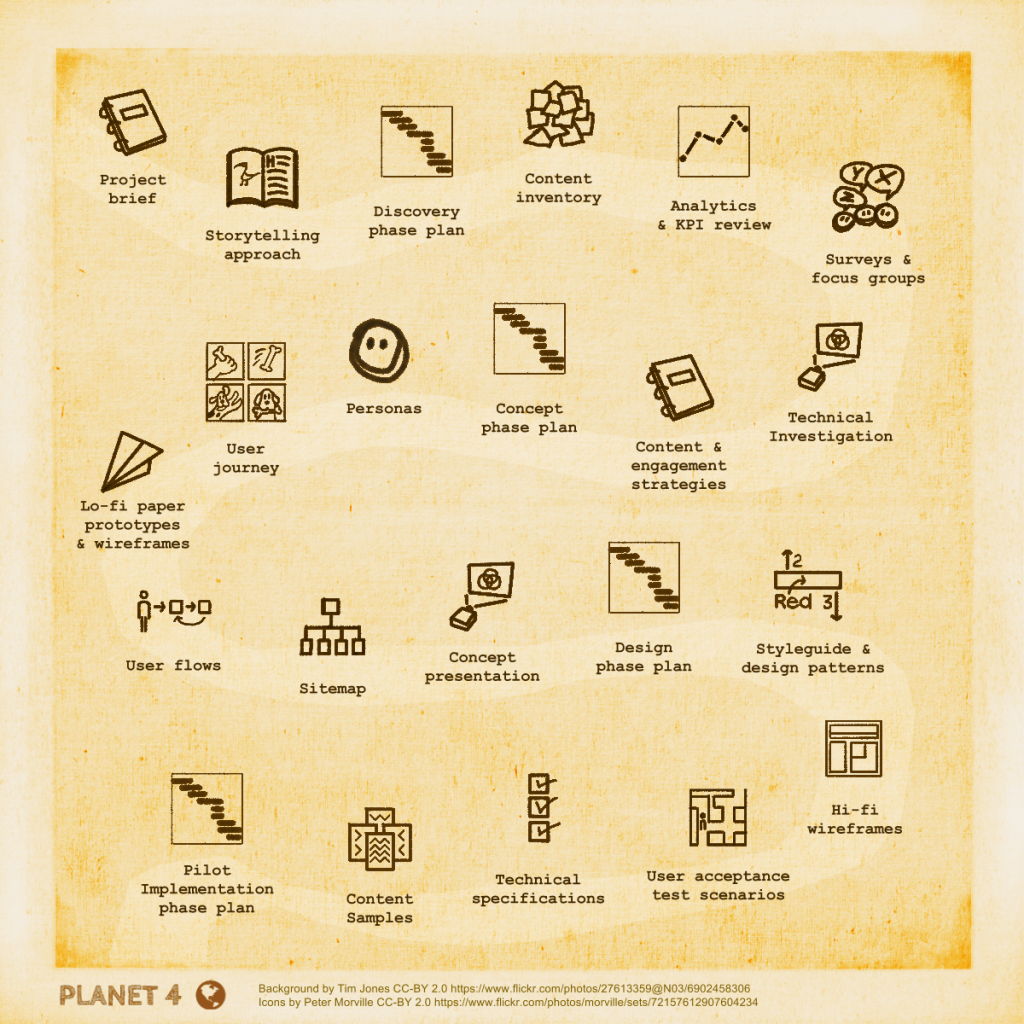 User-driven and community-based design projects are impactful and fulfilling. In the redesign of Greenpeace.org a remix of the Open Decision Framework, the Open Design Kit and community collaboration is of highest importance. In this interactive session, I'd like to share my experiences in a hands-on way. Participants can bring their ideas, their businesses, their strategic directions, and together we'll help each other set up structures and processes that invite people in. We'll give advice, talk through issues and create a working atmosphere that helps people solve real world problems.
The open community is full of people with the skills and attitudes that could truly affect global change. I'm hopeful that wearing my Greenpeace hat will help open advocates see the value in sharing with activists and contributing to the environmental movement.

We Are Open Co-op
Not only do we all need to understand how our planet fits into the idea of the Commons, we need to talk about openness outside of what we call Open Source or Open Culture communities. Building bridges is the future of the commons. I want to help find and illuminate connections between different communities.
I've spent my career working at the crossroads between technology and a variety of different industries, leading to the combinations of: Technology + Media, Technology + Education, Technology + Activism. Spreading the beliefs, processes and culture of open from the tech community and into other sectors is part of the reason I am a founding member of the We Are Open Coop. Open principles and practices have gone mainstream in the past few years – from open government to open data, open science to open education, we're working to connect people to the ideals of open.
Over the last year it's also become more and more clear to me how much open and co-ops have in common. Reading Hal Plokin's excellent post and attending the Open: 2017 Platform Cooperatives conference are just two recent things that have me thinking about finding ways to translate between open communities and co-op communities. Along with Doug Belshaw, a fellow co-founder of the We Are Open Co-op, I'll be running a session called "Help us forge links between co-ops and the commons".
By the end of this session, we hope to have some sort of an artefact that visualizes or structures the commonalities between the Open Movement and the Co-op Movement. We'll build off the International Principles of Co-operation to create amap or framework (or comic strip!) to help people from both movements understand how they can work together to build a most just and equitable world.
More things to talk to me about
I'm looking forward to digging in deep and having meaningful discussions about sharing, community, and collaboration. I'm bound to get into a discussion about the work we're doing at Opensource.com, and I always have plenty of thoughts on open education, remix, diversity and inclusion…Basically, just come find me and let's see what we have to talk about. You can also reach out on twitter in advance of the Summit.
Let's see how our sharing helps light up the commons.