This week, we'll be featuring stories from this year's State of the Commons report, which highlights the impact of our global community by exploring the wide array of creativity and knowledge that is freely available to the world under under CC licenses. Read more about why this report marks our biggest year yet. 
In November 2016, we interviewed the Lebanese artist Maya Zankoul about her impact as a CC creator. We were thrilled to feature her work in this year's State of the Commons.
---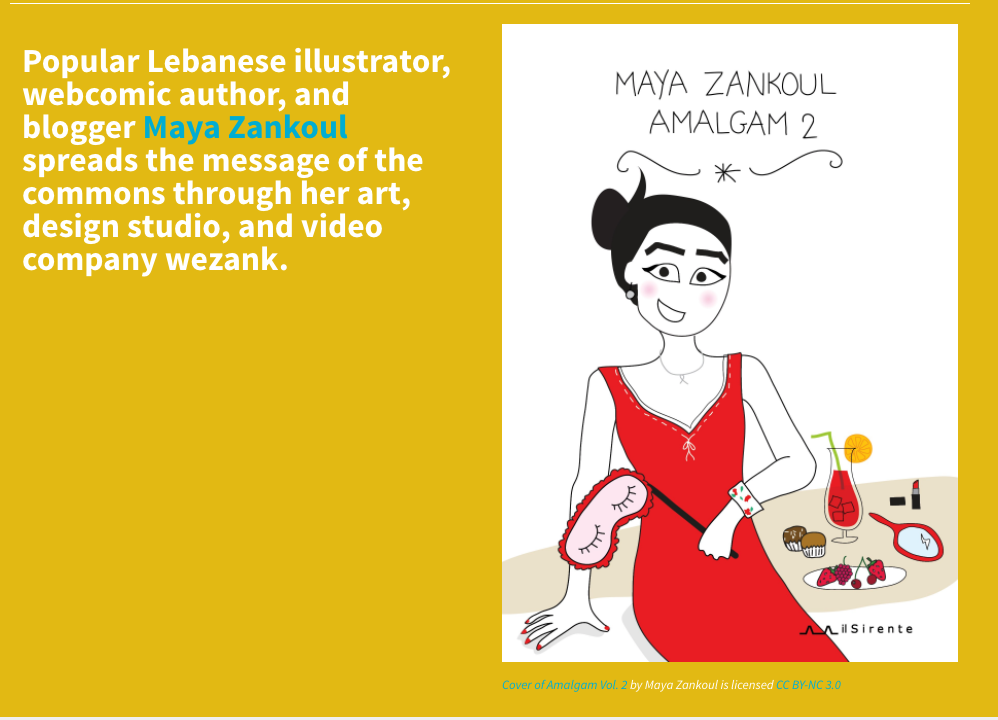 Zankoul's first book, Amalgam, was published in 2009 under a CC BY-NC license. The book sprung from her popular web comic exploring life, work, and art in Beirut and beyond.
Zankoul's work touches on the connections between cultures with illustrations shaped by her rich, artistic world. Her newest book, Beirut – New York, was published this autumn.
"I find that my illustrations allow people to see things differently. It allows them to step outside the status quo." – Maya Zankoul
Posted 25 May 2017
Related posts